5 Reasons Why This Virginia Plastic Surgery Clinic Is Ideal For Laser Hair Removal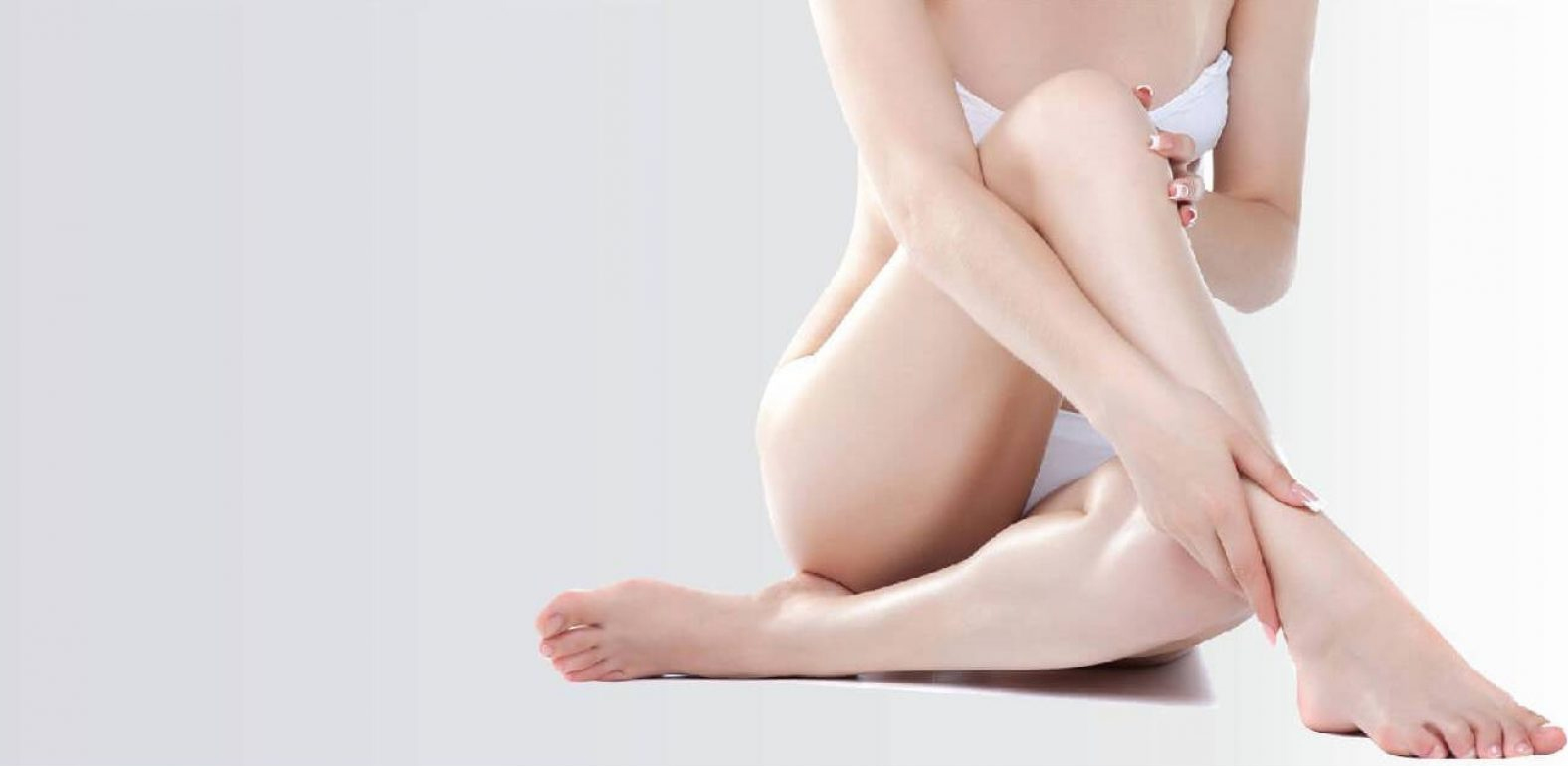 Getting rid of body hair can take a lot of work. Whether you wax, shave or tweeze, the hair grows back fast. It takes a lot of time and energy to maintain skin that is smooth and hair-free. It is not surprising to see that an increasing number of people are embracing laser hair removal as their best option for getting rid of hair from the face and body. 
It is a procedure that is safe, easy, and reliable. It uses light energy to reach the hair follicles and destroy the roots without harming the skin that surrounds the follicles. The procedure is also fast and convenient. A single pulse of the laser hardly takes a second – and removes a good number of hair follicles at once. If you want to get rid of unwanted hair, for example, you can have a practitioner do so in under an hour.
Certain factors like your ultimate goal, hair color, thickness, and amount of hair in the areas you want to address determine how many sessions you need to get the results you desire. The typical woman wants hair removed from her face, underarms, bikini area, and legs. A man usually wants hair removed from his chest, back, and face and from his legs and arms. 
Laser hair removal leaves the skin on these areas looking and feeling clean and smooth. It doesn't leave your skin coarse, inflamed, or irritated. And to make things even better, it generates long-lasting results; killing the roots minimizes the possibility of hair growing back.
In cases where hair growth still occurs, the new hair is far easier to handle than pre-treatment hair. You can also schedule additional treatments if necessary. 
Choosing the Right Clinic
Clinics offering this service are sprouting all over, primarily because of the growing popularity of the procedure. Sad to say, not all of these clinics are reliable or reputable. You need to choose the right laser hair removal clinic if you want safe and efficient results. 
Choosing a clinic that demonstrates first-rate qualifications and experience is paramount. Do not put your beauty and skincare in the hands of just any run-of-the-mill aesthetic clinic near you. Choose one that is known for its experience and excellent service, and patient care. 
Situated in Leesburg, VA, the Aesthetica Cosmetic Surgery & Laser Center is recognized for its top-quality services in the fields of laser technology and cosmetic surgery. It is known for providing cosmetic procedures tailor-fit to each patient's specific requirements and needs. Laser hair removal is one of the services that the clinic is widely known for.  
Check the Center's Facilities
The field of laser technology is constantly evolving and improving. It is a modern and dynamic field marked by the constant introduction of new, highly efficient, and progressively modern equipment and procedures. 
Aesthetica takes pride in its state-of-the-art facility and cutting-edge technology. It does not cut costs when it comes to technology. It constantly upgrades its systems, equipment, and procedures to guarantee its clients the best patient care in medical aesthetic services. 
Choosing the Right People
Is the clinic of your choice known for the quality of its people? The quality of the people charged to take care of you will determine whether or not you get a great, stress-free patient experience and exceptional results.
Aesthetica makes it its mission to render exceptional patient care and services. For this reason, it employs only seasoned technicians, registered nurses, master aestheticians, and highly trained administrative and customer care personnel. 
Suppose you are seriously considering getting hair removal treatment. In that case, you will find that the clinic's personnel are more than willing to discuss your goals, concerns, and needs during the initial consultation.
Does a Reputable Medical Practitioner Lead the Medical Team?
A medical health care clinic is only as good as the doctor(s) who lays down its vision and mission. He must have the required education, training, and licensure to practice medicine and the vision and drive to see that the clinic continues to give exceptional, dependable, and trustworthy patient care and service. 
Dr. Phillip Chang is the exceptionally gifted founder and director of Aesthetica Cosmetic Surgery & Laser Center. With specializations in both non-surgical and surgical aesthetic procedures, he is considered the foremost doctor in cosmetic surgery in Loudoun County.  
A well-respected and prominent member of the American Board of Plastic Surgery, Dr. Chang considers it his clinic's mission to address the unique requirements of his patients with minimally-invasive cosmetic procedures and the best attentive cosmetic care. He is highly regarded for giving his patients exceptionally gorgeous and natural-looking aesthetic results. He has also distinguished himself with the prestigious awards he has received in this field.
Should You Consider Laser Hair Removal?
Going to the right clinic for laser hair removal guarantees a safe, high-quality, and painless treatment. It also assures you of long-lasting effects. In other words, you are likely to enjoy a high sense of satisfaction for the service the clinic gives you.
Look for a Clinic That Enjoys Excellent Reviews from Its Clients
Check the customer service ratings of the clinic you are seriously considering. What do the clients say about the clinic – the facilities, quality of service, technology, and doctors, nurses, and technicians? Are the comments positive? Are the clients satisfied? Do they recommend the clinic to other patients?
Before you visit any clinic for laser hair removal, do your homework with diligence. Look for reliable customer reviews. It would even be better if you can get a client to give you his honest feedback first-hand. Your research will increase your chances of choosing a reliable, efficient, and safe clinic – one that can give you optimal results.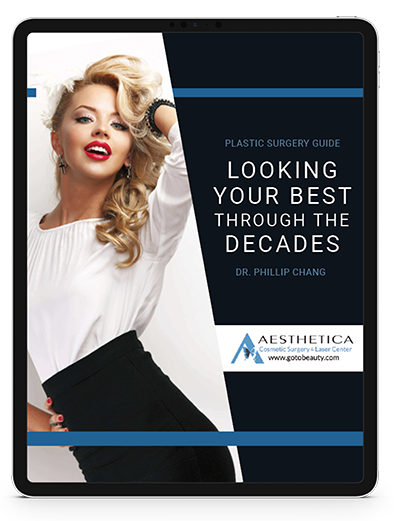 Insider's Roadmap to Every Decade of Life
Follow us on Youtube and watch our latest videos about plastic surgery procedures.
For those wondering whether laser hair removal might be the best cosmetic solution for you, we invite you to simply come in for a complimentary consultation with Dr. Chang or one of the cosmetic laser and injection nurses to explore whether you would make a good candidate. To find out more whether Aesthetica can help you, contact us online or at 703-729-5553 to arrange an appointment. Dr. Phillip Chang is a board-certified plastic surgeon in Northern Virginia near Leesburg, Virginia and an expert in a wide variety of cosmetic treatments.
Our office can provide you with helpful information, schedule a free consultation, and walk you through the many services and procedures we provide.
Contact Dr. Chang's Office:
Like with many surgical operations, it's best to understand the pros and cons beforehand. Good enough, we broke down the common risks associated with tummy tucks, how to reduce its side effects, and how a top plastic surgeon like Board-Certified Plastic Surgeon Dr. Phillip Chang from Aesthetica Cosmetic Surgery and Laser Center avoids them.
Read More »