Leesburg | Loudoun | Virginia
Skin Rejuvenation and Anti-aging
COSMETIC FILLERS have revolutionized cosmetic surgery. Cosmetic fillers such as Juvederm Ultra, Voluma, and Sculptra give your cosmetic surgeon or cosmetic nurse the ability to add volume to the aging face. It only takes looking at a baby or young child to understand that a round face is a youthful face. Loss of facial volume, particularly seen in the temples, cheeks, and around the mouth and lips add to the appearance of sagging skin and wrinkles. Cosmetic facial fillers give your cosmetic surgeon the ability to reverse the aging process to some degree simply by replacing some of the volume that is lost with age.
Leesburg | Loudoun | Virginia
Restoring Facial Volume is the First Step In Looking More Youthful
It is not a secret that skin appears to sag as you get older. Some of the sagging is due to loss or relaxation of collagen, but much of the appearance of sagging is simply due to the loss of volume. This is also true in the breast, the buttocks, and the hands.  Restoring volume to these areas will partially lift up the tissue, and should be a performed before tissue excision to avoid a "pulled" look. Over-filling, however, should be avoided in order to avoid a distorted and unnatural appearance.
Leesburg | Loudoun | Virginia
Which Fillers Are Right For You?
Designed to adapt to dynamic facial movement for a natural look at rest—and in motion.
The RHA® Collection offers versatile formulations designed to stay true to your patients' facial animation.
We know that you might be apprehensive about your upcoming consultation and treatment. Our staff and cosmetic nurses are caring and professional; and will help you with answers each step of the way.
Discuss the areas to be addressed
As previously discussed, cosmetic fillers and/or fat transfer are used to add volume to areas of the face or body that either have lost or lack adequate volume. These areas can include the face (see details above), hands, breast, or butt. Depending on the area, a filler with the correct properties will be chosen.
Choose the right filler for YOU
Cosmetic facial fillers and fat transfer all have different properties. We will choose the correct option together based on the type of area, how long the filler lasts, and the price. In general, Voluma which lasts for about 1 and a half to 2 years, are used in the localized areas of the face except for the lips and under-eye are. Those areas are treated with Juvederm (1 year) or a judicious amount of Voluma. Large surface areas are treated with Sculptra or a fat transfer. Sculptra will last about 2-3 years and fat may last a life-time.
Most facial fillers come with numbing medications in the syringe decreasing the pain of injection. Topical numbing is usually added to the lips as they are generally more painful. 
Most patients will not have pain or bruising after their procedure. Most patients may return to work immediately especially if there is only one or two syringes used. The exception is patients who have injections with Sculptra as the procedure requires a larger needle and multiple passes. Most patients will still not bruise considerably. It's rare for a patient to experience considerable bruising.
All patients can expect some mild swelling after their procedure. Most patients will not have any significant bruising. Swelling will decrease significantly in the first 2-3 days but you can expect some minimal swelling for up to 3 weeks. You should schedule your follow-up no earlier than 2 weeks after the initial treatment for this reason. 
If you absolutely hate your result, it may be dissolved using hyaluronidase for hyaluronic acid products. There is no refund as we have already used the product and the work is done. Sculptra cannot be removed.  
Why Should You Get Your Facial Rejuvenation At Aesthetica?
AESTHETICA HAS BEEN VOTED #1 IN NORTHERN VIRGINIA AND THE LOUDOUN TIMES MIRROR FOR MULTIPLE YEARS IN A ROW
Aesthetica is one of the premier centers for Laser and Cosmetic Surgery Procedures in Northern Virginia. Meet your Cosmetic Nurses Katy, Angie, Mel, as well as the rest of your Aesthetica Leesburg Treatment Team in Northern Virginia.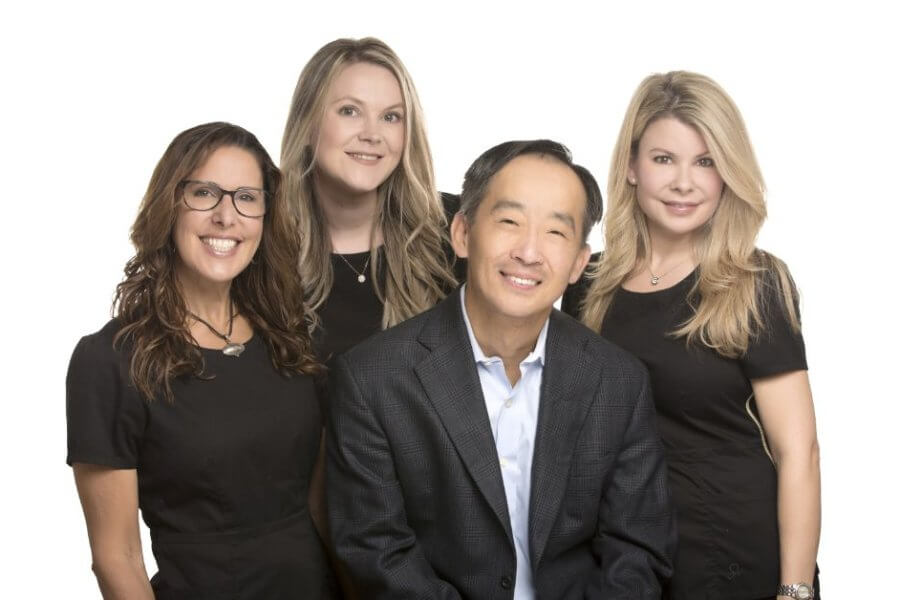 More Questions and Answers on Cosmetic Fillers