Ready to Enhance Your Abdomen? Check Out CoolSculpting!

5

min read

Having excess fat hanging over your pants is not always comfortable. For weight-conscious people, the belly fat sticking out of your pants seems to be a sign of weight gain. But if you only have some excess stored fat, you can undergo a body contouring treatment with a minimally invasive method called CoolSculpting. As a result, you can avoid the process of having incisions, plus you don't have to deal with the hassle of undergoing recovery after liposuction!
What Do You Need to Know About CoolSculpting for the Abdomen?
CoolSculpting also goes by the term cryolipolysis, which is a contouring procedure that uses cold temperature to eliminate fat cells stored in common parts like the stomach. In this procedure, your skilled practitioner will conduct a physical exam to see if your fat can be treated with CoolSculpting. For this reason, an initial consultation is a must.
Visceral Fat vs. Subcutaneous Fat
CoolSculpting on the stomach doesn't remove all types of stored fat cells in the abdomen. It is an effective treatment for subcutaneous fat, which lies under your skin and are probably the ones jiggling on your belly. However, there's another kind of fat, called visceral fat, which CoolSculpting cannot remove. These are the fat cells that cover your internal organs in the stomach, which regular exercises can eliminate.
What to Expect with CoolSculpting Before and After the Procedure
After the physical examination, your doctor will explain the correct treatment for your case. Should you proceed with CoolSculpting, you can expect to get back to your usual activities and don't have to go through the hassle of cleaning and caring for incisions and stitches. 
On the day of your treatment, you will sit on a comfortable chair. Your practitioner will trace out the target areas in your abdomen. There is no anesthesia needed, so you will be awake the whole time.
As you sit comfortably on the chair, your doctor will trace out the target area and put on a protective gel pad. Next, he will use an applicator device for the abdomen and place it at a low temperature, cooling it down. You will have a mix of sensations until that part of your stomach turns numb, which goes for under ten minutes.
This process injures the subcutaneous fat to release white blood cells and flush them out of your body. While the procedure takes one hour to complete, flushing all the fat waste doesn't go overnight. For this reason, you may have to go back for more sessions, depending on how your body reacts.
Is Your Abdomen Ready for CoolSculpting Enhancement?
The ideal CoolSculpting patient presents the following traits:
Has a healthy lifestyle: 

It would be best to have a healthy diet and exercise as a part of your routine.

Has an ideal weight: 

Use a BMI index and see if your weight is anywhere near the ideal one for your height.

Has pinchable fat in their tummy: 

You should be targeting actual fat cells under the skin. This is a common issue for women under post-partum; their muscles have been stretched out during pregnancy, mistaking stretched muscles for fats. If this is the case, the appropriate procedure can be a tummy tuck. If you are under post-partum, you need to consult your medical specialist before undergoing any skin treatment.

Does not seek immediate results: 

Your body takes time to dispose of the dead fat cells. CoolSculpting after one session doesn't show the difference of reduced-fat cells right away.
Of course, you can check CoolSculpting reviews online, but nothing beats seeking professional help. If you think your abdomen is suitable for this treatment, reach out only to a trained CoolSculpting practitioner.
Who Can Help Me and How Much Does It Cost?
The price of CoolSculpting on the lower belly costs depends on your treatment plan. Every patient has a different case, and you also have to consider the professional's experience, training, and knowledge of the procedure.
Dr. Philip Chang, your trusted plastic surgeon, takes every fat removal case for treatments as minimally invasive as possible with a more personal approach. Should you have more things to clarify, his team at Aesthetica is on standby to help you out.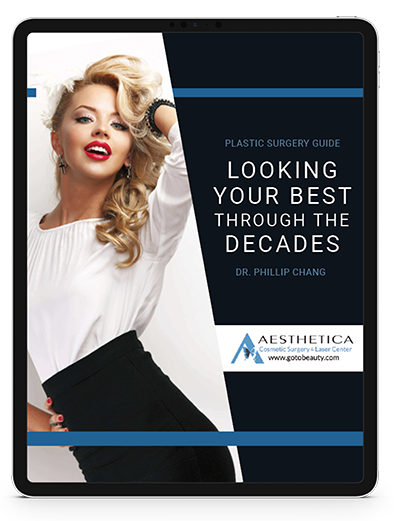 Insider's Roadmap to Every Decade of Life
Follow us on Youtube and watch our latest videos about plastic surgery procedures.
For those wondering whether CoolSculpting might be the best cosmetic solution for you, we invite you to simply come in for a complimentary consultation with Dr. Chang or one of the cosmetic laser and injection nurses to explore whether you would make a good candidate. To find out more whether Aesthetica can help you, contact us online or at 703-729-5553 to arrange an appointment. Dr. Phillip Chang is a board-certified plastic surgeon in Northern Virginia near Leesburg, Virginia and an expert in a wide variety of cosmetic treatments.
Our office can provide you with helpful information, schedule a free consultation, and walk you through the many services and procedures we provide.
Contact Dr. Chang's Office:
Stretch marks affect men and women of various ages and backgrounds. These silver, reddish, or purple streaks appear on different body parts, often evoking feelings of self-consciousness. But what exactly are stretch marks, and what causes them? In this detailed guide, we will delve deep into the types and causes of stretch marks, shedding light on this common skin concern.
Read More »