Who remembers the Grease classic "We Go Together?" Sandy and Danny – the perfect "go together" couple – fly off into the sunset and a whole new cultural icon was born. So what else "goes together"? Milk and cookies, cheese and wine and are some perfect pairings. In the plastic surgery world there are a number of perfect pairings too. Liposuction and lifts, breast augmentation and lift, Botox and fillers, Botox and laser treatments, and more!
Multiple plastic surgery procedures are often  required to achieve your desired end result. If you want rid of your "turkey neck," your surgeon may recommend you have some liposuction and then a neck lift to remove excess fat and skin. They would be performed at the same time but require different tools and techniques.
So what are the top plastic surgery pairings?
How Many Cosmetic Surgeries Can be Done at Once?
It is not uncommon for surgeries to be combined due to the multiple advantages of combining procedures. It reduces the cost and risk for the patient. The recovery time is the same for multiple surgeries which helps with managing time off from work and getting help from family during the recovery period. 
Benefits to Combining Procedures
Benefits Include:
Reduced risk of infection through multiple surgeries
Only one recovery time period. This is an advantage for those working or who need family and friends to come help during the recovery.
Costs are reduced – only one outpatient, surgeon and associated costs (such as nursing staff, anesthetics and hospital costs)
The end result is more Wow! When the compression garments are off and the swelling and scaring has healed, the new body is revealed.
Disadvantages to Combining Procedures
Disadvantages Include:
Although there is only one recovery time – it could be more painful and be slightly longer
The surgery would be longer requiring a stronger dose of anesthetic which could lead to complications during the surgery.
It is important to talk over the benefits and disadvantages with your surgeon before undergoing the surgery. In order to be a good candidate for multiple surgeries you will need to be fit and healthy.
Combining Breast Augmentation and Tummy Tuck
Many women feel a disconnect to their bodies after having children or losing a significant amount of weight. One of the more common procedures is the "Mommy Make-Over" which combines a number of procedures including a breast augmentation and tummy tuck.
Good candidates for this kind of procedure are women who have sagging skin, stretch marks, pockets of fat that won't budge, and breasts that are deflated and droopy. Both areas are worked on in the same surgery. The breasts may be lifted depending on level of droop and implants inserted to create perkier, fuller breasts. The extra skin and stretch marked area is removed, any fatty tissue liposuction-ed, and then the incisions are sewed together.
After the surgery (usually performed as an outpatient), compression garments are worn to help with swelling and bruising.
Performing Liposuction and Lift Procedures Together
There are some areas of the body that are very stubborn when it comes to reducing fat. Exercise and diet can help but sometimes there is just a little extra fat that won't budge. Liposuction can help remove that fatty tissue but it can leave excess skin that needs to be removed to achieve a tighter, slimmer physique. Liposuction and lifts are very good "go-togethers" to achieve a slimmer, tighter look. During an initial consultation, a surgeon will evaluate the area and talk through the best course of action.
Where to use Liposuction and Lift Procedures
As mentioned above, these two procedures are regularly performed at the same time. Below is a list of body areas that utilize liposuction and lifts:
Upper Arm – liposuction removes the fatty tissue before a lift removes the excess skin. This tightens the under arm section of the upper arm.
Lower Body – fat from the mid-section (tummy) is removed and then excess skin is cut away to make a tighter, slimmer silhouette.
Upper Body – the back area is liposuction-ed to remove excess fat and then the extra skin is removed and then are tightened.
Thigh – stubborn pockets of fat can be removed and then excess skin cut away to make thighs slimmer and skin smoother.
Neck – Sagging jowls can be liposuction-ed to remove excess fat and then the neck skin is pulled up into the lower hairline to provide a tighter, younger looking neck and jawline.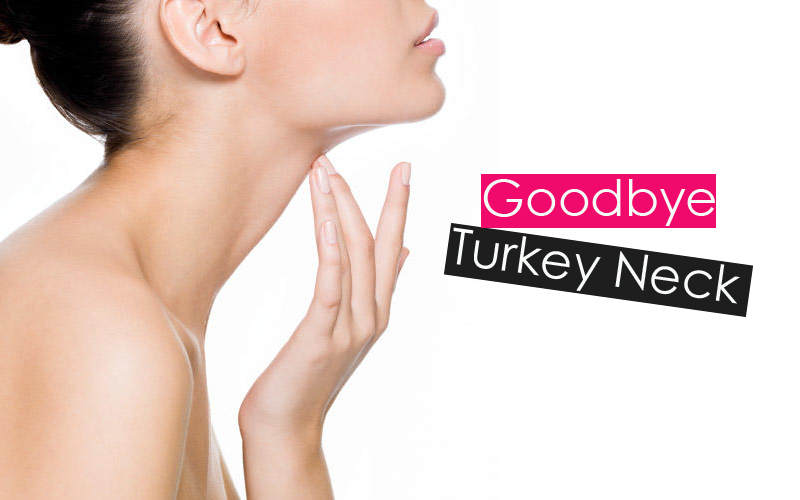 What Procedures to Combine with Botox
Botox is a friend to many procedures and is the very best friend of filler injections. Combined together, they create procedures such as the Liquid Facelift. Through a combination of fillers and Botox, the skin around the face is tightened and smoothed out. And there is no surgery involved. Lips can be made fuller, wrinkles on the forehead and around the eyes reduced, cheekbones plumped, and saggy skin around the mouth reduced.
Botox is also used alongside laser treatments such as Broadband Light therapy, also known as BBL. Botox reduces wrinkles and BBL smooths out the skins complexion, giving a younger, more radiant look.
What Procedures Shouldn't Be Combined?
Not all plastic surgery procedures go together. Combining a tummy tuck with a butt lift is not recommended. It would require moving the patient during surgery, and it would be hard to find a comfortable and safe recovery position. Also, procedures that are lengthy should be avoided: the longer a patient is under anesthesia, the greater the risk for things like blood loss and clots and delayed recovery. Schedule a consultation with a plastic surgeon to determine the most effective and safe way to achieve your desired results!
If you are thinking about combining procedures, we invite you to simply come in for a complimentary consultation with Dr. Chang or one of the cosmetic laser and injection nurses to explore whether you would make a good candidate. To find out more whether Aesthetica can help you, contact us online or at 703-729-5553 to arrange an appointment. Dr. Phillip Chang is a board-certified plastic surgeon in Northern Virginia near Leesburg, Virginia and an expert in a wide variety of cosmetic treatments.
Our office can provide you with helpful information, schedule a free consultation, and walk you through the many services and procedures we offer.
Contact Dr. Chang's Office:
Age can quickly take its toll on our bodies, especially our faces. So many women wish to bring back their younger selves' beautiful shape and aesthetics. So, why not do something about it? Your dream looks might lay a mini-facelift away!
Read More »