New Year, New Me? Cosmetic Procedures To Start The New Year

5

min read

The year 2020 has left a visible mark on our society. From the workplace to our own homes, the year 2020 forced people to re-think and change numerous aspects of their lives.
The same can be said about the plastic surgery field – while many practitioners saw their businesses take a hit during the first half of the year, the advent of June brought patients back to the plastic surgery clinics. Contrary to the expectations, plastic surgery managed to maintain its growing popularity, helping people achieve their aesthetic goals during the pandemic.
Now, as we've already stepped into a new year, here at Aesthetica, we firmly believe that the right time has come for you to pursue your body goals while allowing our medical team to assist you in the process. Curious about this year's hot tickets? We've compiled a useful list of procedures to keep under consideration for 2021.
#1: Dermal Fillers and Neuromodulators
Considering the dawn of the "Zoom face" and how important our looks in front of the camera have become, seeing dermal fillers (e.g., Juvéderm®, Belotero®, Restylane®) and neuromodulators (e.g., Botox®, Dysport®, Xeomin®) at the top of our list is a no-brainer.
More and more patients rely on these treatments to reduce wrinkles and improve facial skin to make sure that they look their best in front of the video camera. While the number of dermal filler and neuromodulator procedures has experienced steady growth for years, it wouldn't surprise us to see massive growth in numbers in the American Society of Plastic Surgeons' next Plastic Surgery Statistics Report.
Aside from the facial rejuvenation approach, preventative plastic surgery is bound to experience considerable growth this year – more patients in their early twenties will undergo preventative Botox® procedures to prevent aging rather than turn back the clock.
#2: Body Contouring Procedures
"Body contouring," an umbrella term that comprises many different procedures, is the go-to for patients who aim at removing sagginess in the skin, to bring the body contour of their dreams to life. In this field, however, we can notice different approaches and techniques, which deserve a closer look.
For example, when we talk about nonoperative (or minimally invasive) techniques, patients have several names from which they can choose:
CoolSculpting (fat reduction through fat-freezing technology).
Emsculpt (a newcomer in the body-contouring field, ideal for the improvement of abdominal tone and the strengthening of the abdominal muscles).
Kybella (an injection of synthetic deoxycholic acid used to dissolve fat).
Turning towards operative techniques, liposuction and the more-and-more-popular abdominoplasty (colloquially known as tummy tuck) are sure to be the patients' top choices for surgical body contouring.
Overall, body-contouring procedures are seen more and more as add-on procedures, especially for patients who underwent bariatric or weight-loss surgery. Weight loss automatically entails extra skin tissue (e.g., in the arms, thighs, and the abdominal area). For that reason, patients who intend to lose the extra skin or tighten abdominal tissue prefer body-contouring procedures.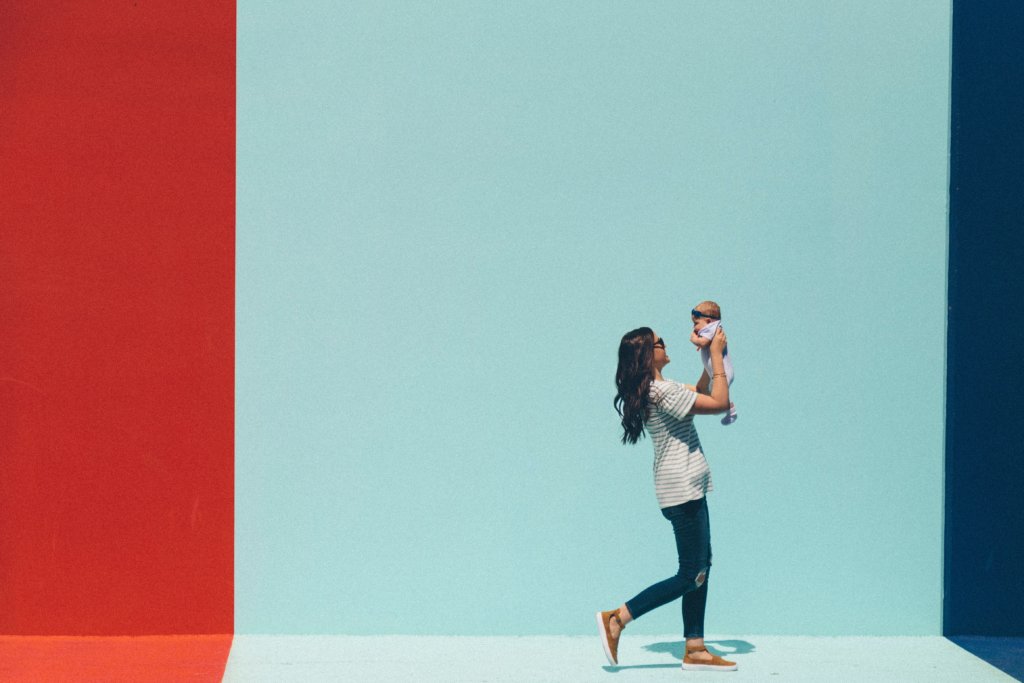 We know how pregnancy and childbirth can bring permanent changes to the new mother's body – the abdominal skin and fascia begin to stretch with pregnancy, making it harder for women to return to their preconception appearance.
For that reason, women whose year was blessed with the arrival of a newborn child can focus on being wonderful mothers while, at the same time, working to recover from the toils brought by pregnancy and childbirth.
The easiest way to achieve that is through a set of surgical procedures called a "mommy makeover." By including breast augmentation and lift, liposuction, and abdominoplasty, a mommy makeover is the ideal cosmetic approach towards counteracting the main aesthetic issues brought by pregnancy and childbirth – weakened or separated abdominal muscles and loss of volume and buoyancy in the breasts.
Not only women but also married men, whose bodies experience visible changes as they get older, are looking for an equivalent to the mommy makeover. For them, the plastic surgery field came up with the "daddy do-over," a set of procedures aimed at restoring lost facial volume (smoothing lines and softening creases) and removing stubborn fatty tissue around the abdomen.
With all the quarentine-babies being born in 2020, mommy and daddy makeovers are hitting it big this year!
We'd love to talk with you!
Here at Aesthetica, we're excited to help you take on your New Year's Resolution for 2021! Whether it be a filler appointment, a breast surgery, or even just a consultation, we can't wait to talk with you. we invite you to simply come in for a complimentary consultation with Dr. Chang or one of the cosmetic laser and injection nurses to explore whether you would make a good candidate. To find out more whether Aesthetica can help you, contact us online or at 703-729-5553 to arrange an appointment. Dr. Phillip Chang is a board-certified plastic surgeon in Northern Virginia near Leesburg, Virginia and an expert in a wide variety of cosmetic treatments.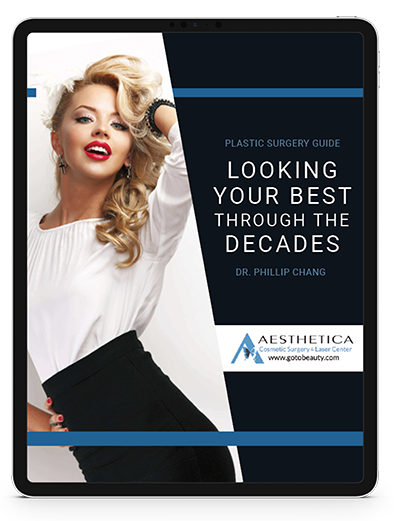 Insider's Roadmap to Every Decade of Life
Follow us on Youtube and watch our latest videos about plastic surgery procedures.
Our office can provide you with helpful information, schedule a free consultation, and walk you through the many services and procedures we provide.
Contact Dr. Chang's Office:
Stretch marks affect men and women of various ages and backgrounds. These silver, reddish, or purple streaks appear on different body parts, often evoking feelings of self-consciousness. But what exactly are stretch marks, and what causes them? In this detailed guide, we will delve deep into the types and causes of stretch marks, shedding light on this common skin concern.
Read More »