It may feel a little outdated and chauvinistic now, but growing up I loved watching Dukes of Hazzard. Those cheeky bad boys and their cool car were highly entertaining to a good girl like me. And then there was Daisy Duke, the bad boys cousin, who epitomized all things gorgeous in my eyes. Her flowing blond locks, beautiful sun-kissed skin, and legs that went on for miles – I wanted to be her so bad. What I wanted mostly was her bootylicious backside, peeking out cheekily from those ridiculously short denim shorts. Daisy Duke had small, perfectly lifted cheeks, I had a wide, flat and droopy derriere, and no amount of leg lunges seemed to change this. 
Daisy's butt was something I aspired to, but fortunately I was comfortable enough with myself not to lose sleep over my butt being more Boss Hog and less Daisy Duke. I had a plan though, and I exercised, ate a healthy diet and managed to reduce and tighten my behind. But it still remained flat, and that was something I couldn't change. Many years later, and advances in plastic surgery have created a new procedure that can make my Daisy Duke dreams come true. The Brazilian Butt Lift! But, what is it, how is it done and what will I look like after? Answers to all those questions below.
What is a Brazilian Butt Lift?
There are no implants involved. A Brazilian Butt Lift involves liposuction on another area of your body, such as thighs, belly or lower back, followed by a fat transfer into your buttocks using the fat taken during liposuction. It is a complex procedure that requires an experienced surgeon who has experience in fat transfers and a very good eye for aesthetic detail. They will be using this detail to ensure your buttocks are symmetrical and natural looking.
The name is a little confusing as there is no actual "lifting" involved. The fat transfer will naturally fill the buttock areas giving them a higher look and feel. A Brazilian Butt Lift will not get rid of sagging, excess skin. You will need a Butt Lift surgery for that.
Brazilian Butt Lift surgery is growing in popularity. In 2018 nearly 20,000 procedures were performed in the US, according to the ASPS. Warnings are in place to ensure the procedure is performed safely and fat is only injected under skin and never into muscle.
Who Can Have a Brazilian Butt Lift?
Not everyone can have a Brazilian Butt Lift. You need to have some excess fat in other areas. If you are very lean, you could consider a butt augmentation (implants). But the results aren't as natural looking, and there is a higher risk of infection and implant ruptures.
What Can I Expect Post-Surgery?
Be prepared to not sit or lay directly on your behind for a few weeks after the surgery. You will need to sleep on your stomach or side and not sit for anything except when using the toilet. This should be factored in when deciding on a date for the procedure. Are you able to stand at your workplace or work from home? Being in a car will be awkward and driving will be impossible during this initial time period. When your surgeon says you are ready you can buy a specialist pillow to place under your thighs to avoid pressure. You can sit normally around 8 weeks post surgery.
What Will I Look Like After a Brazilian Butt Lift?
You can get an idea of what your behind will look like before surgery by choosing a surgeon who uses the Vectra 3D Imaging system. This system gives you a clear picture of how you will look after surgery, and you can work with the surgeon to ensure the right amount of fat is injected to get the natural results you could be after.
There are a number of celebrity butts that may have been enhanced, and a few celebrity butts that have been declared enhanced! Many celebrities say they have not had butt implants, but you can see they may have had a Brazilian Butt Lift. Kim Zolciak from Real Housewives of Atlanta has been open about her butt injections saying she has them to smooth out dimples. The most famous bottom spark surgeons debating is Kim Kardashian's. She has flatly denied butt implants, but some surgeons believe she has had injections. Virginia Gallardo, a well known Argentinian model, has had fat transfer and butt implants and is very happy with her shapely derriere.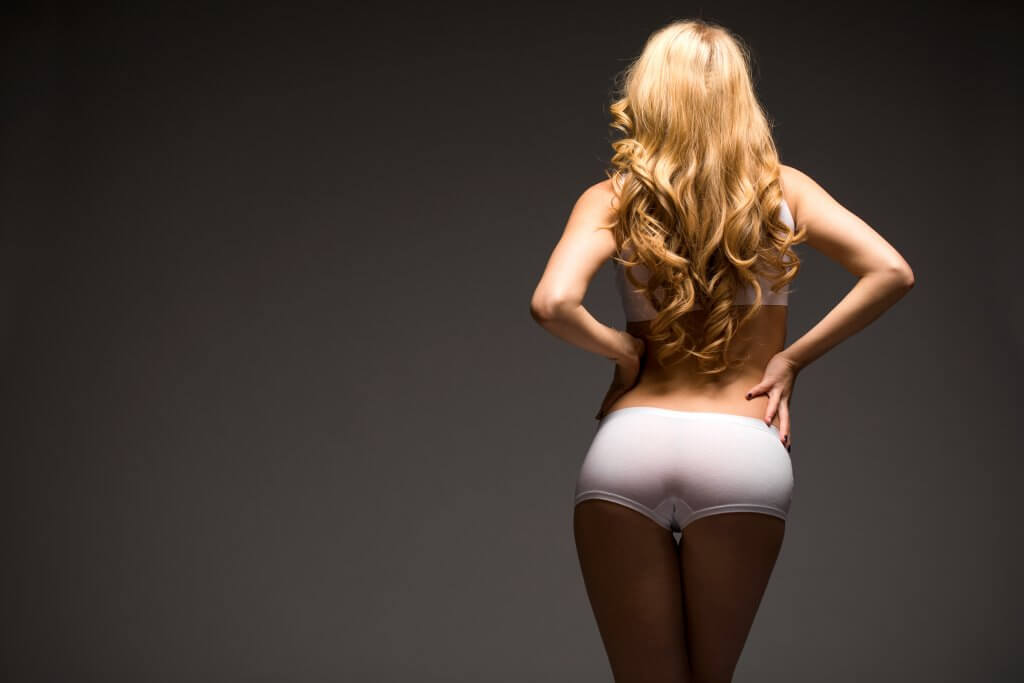 The Bonus of a Brazilian Butt Lift
It takes fat from elsewhere on your body! If you have some stubborn fat on your thighs, then you get a 2 for 1 bonus. Your thighs become slimmer, and your bootie becomes bigger. Same for tummy and lower back. The fat is purified and prepared for transfer and then injected into specific areas to increase volume.
This is a very specialized surgery that requires a top notch surgeon to perform it. Don't go cheap on this and only use a board certified surgeon who has experience and qualifications to perform this procedure successfully and safely.
Whether you are looking for a Kim Kardashian behind or a more subtle rounded bottom, do your research, check before and after photos and reviews from other patients who have had the Brazilian Butt Lift performed by your surgeon of choice. This procedure is not just about competing in the Carlisle Chrysler National Daisy Duke contest but about building confidence in your body and enjoying your best self.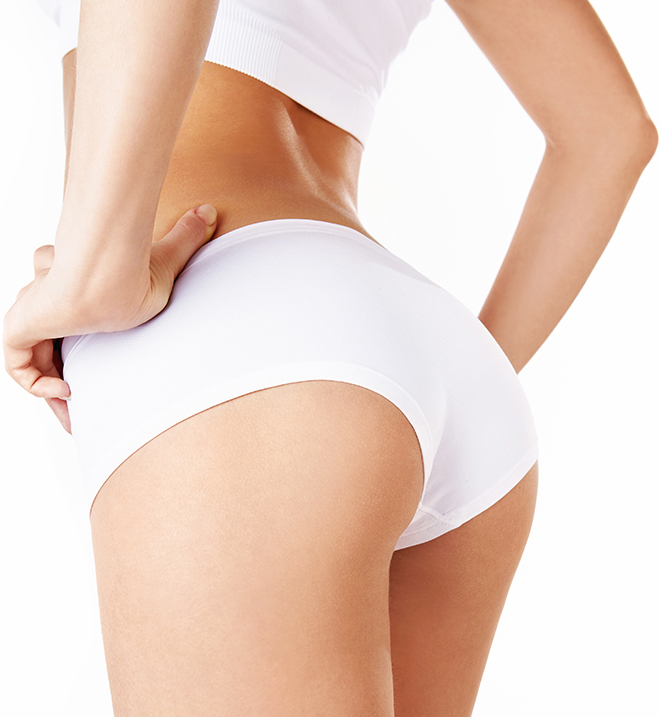 Ready to fill out those Daisy Dukes?
We invite you to simply come in for a complimentary consultation with Dr. Chang or one of the cosmetic laser and injection nurses to explore whether you would make a good candidate. To find out more whether Aesthetica can help you, contact us online or at 703-729-5553 to arrange an appointment. Dr. Phillip Chang is a board-certified plastic surgeon in Northern Virginia near Leesburg, Virginia and an expert in a wide variety of cosmetic treatments.
Our office can provide you with helpful information, schedule a free consultation, and walk you through the many services and procedures we offer.
Contact Dr. Chang's Office:
If you're hoping to eradicate wrinkles and lines across your face, you've come to the right place. Through the use of either or both FDA-approved dermal filler brands, Juvederm and Restylane, you can beat the sun to the game of aging with an anti-aging solution.
Read More »