Meet Your Cosmetic Team at Aesthetica
Aesthetica Cosmetic Surgery & Laser Center is an elite practice that offers plastic and reconstructive procedures for the face, breasts, body, and skin. 
Aesthetica is led by founder and director Dr. Phillip Chang, who is an award-winning board-certified plastic surgeon in Loudoun County who has gained his reputation from emphasizing the importance of looking natural particularly when it comes to face or breast surgery and procedures
This emphasis can be seen in the skills and expertise the cosmetic nurse injectors at Aesthetica.  Natural is better than plastic.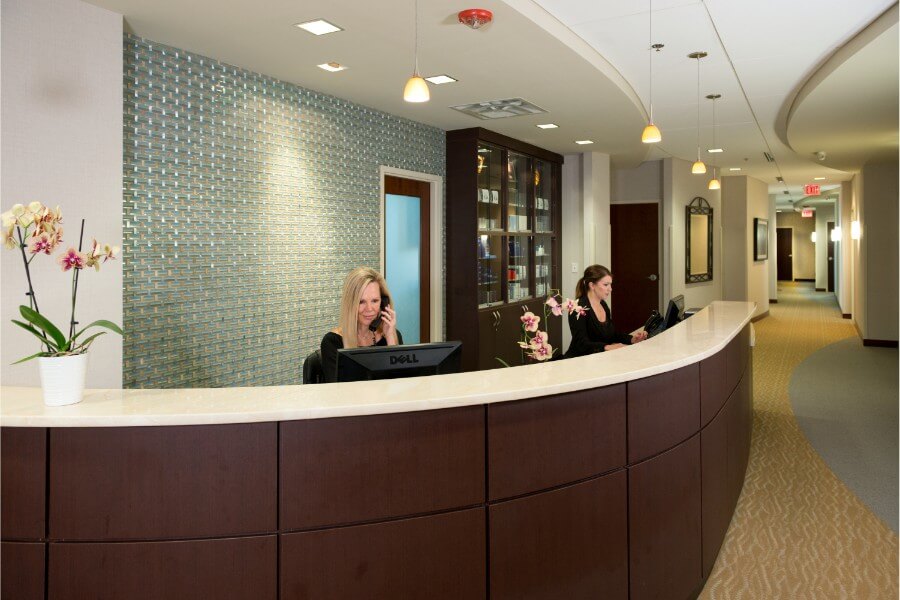 Plastic Surgeon at Aesthetica Cosmetic Surgery and Laser Center
Dr. Phillip Chang is a leading plastic surgeon in Loudoun County who specializes in surgical and nonsurgical cosmetic procedures for the breast, body, face, and skin. He is board certified in plastic surgery by the American Board of Plastic Surgery and is the founder of Aesthetica Cosmetic Surgery & Laser Center in Leesburg, VA. Dr. Chang is dedicated to providing high-quality service that concentrates on the unique needs and concerns of his patients. He believes combining attentive care and minimally invasive techniques is the best avenue for achieving beautiful, natural-looking results. Dr. Chang is thrilled to be serving the greater northwest area of Washington, D.C. with top cosmetic care that is dependable and trustworthy.
Katy is one of our highly skilled nurses who is dedicated to providing excellent aesthetic care to our patients. She takes her time to not only listen to the needs and concerns of our patients but educates them on all their options. Helping patients to understand their treatment and how to achieve their cosmetic goals is one of her passions. When men and women feel confident about their decisions, they are able to shine on the outside as well. Katy loves helping others achieve their aesthetic goals and acquiring a newfound confidence.
Melanie serves as one of our registered nurses, and brings years of expert training and hands-on experience to our practice. She works closely with Dr. Chang during surgical and nonsurgical procedures to provide safe, quality care. She is responsible for a wide variety of tasks including preparing patients for treatment and monitoring their recovery progress. Working in the aesthetic field has always been a passion of hers and it shows in everything that she does. We are so pleased she has joined our elite team of staff.
Angie is a registered nurse who provides expert support to Dr. Chang and outstanding service to our patients. Angie knew at a young age that she wanted to build a career that would benefit others and quickly gravitated toward the aesthetic field. She thoroughly loves her job and gains so much fulfillment from helping men and women look as beautiful on the outside as they feel on the inside. Her compassionate bedside manner is one of the reasons why we have such outstanding customer care. We are thrilled to have her a part of our team.