Whether you're a veteran or brand-new to the cosmetic surgery world, considering a cosmetic procedure requires a lot of thought and preparation. While some procedures may seem straightforward like the ever-popular rhinoplasty or breast augmentation, there are countless other procedures ranging from lifts to tucks to belpharo-oto-masto-plasties and more. 
Whether you're "going under the knife" or just getting mild surgical treatment, how can you prepare for your cosmetic procedure to assure your results keep you shining? Let's find out!
What Types of Cosmetic Surgeries Are There?
From the top of your head to your toes, there's a cosmetic treatment to address just about any body part you're thinking of. For some, a laser treatment, a type of filler, or a new skincare line will cover all bases. For others, a surgery will be the best option. There are many cosmetic surgeries that address almost every area of the human body. This includes:
Surgical face procedures such as face lifts, neck lifts, and rhinoplasties.

Surgical body procedures such as liposuction, tucks (like the tummy tuck), and lifts (like the Brazilian butt lift or arm lifts)

Breast procedures like breast augmentations, lifts, and nipple/areola correction.

Hair transplants

Vaginal procedures such as labiaplasties and mons pubis reductions.
This list is not all-encompassing, so if there is an area of your body you wish to address, meet with a board-certified cosmetic surgeon, like Dr. Chang, to discuss what surgical procedure is right for you.
Determining If You're the Right Candidate for Cosmetic Surgery
Before diving into your cosmetic procedure, it's important to determine whether your health is in order. Cosmetic surgeons require some kind of surgical clearance to reduce the risk of complications and assure a healthy recovery. 
This often includes a medical history review, a physical examination, and some laboratory testing. Additionally, you'll want to make sure that you're well prepared mentally and emotionally for your surgery. We'll explore what this means below:
Setting Realistic Expectations from Your Surgery
We've all seen Daily Mail articles that begin with, "My Extreme Surgeries To Look Like Jessica Rabbit" or "I'm 80, Plastic Surgery Makes Me Look 21". While it's likely your expectations aren't as grandiose as looking like a cartoon character or finding the fountain of youth, it's a good reminder to set realistic expectations for your cosmetic surgery. 
Looking at before-and-after photos of the procedures you're interested in, deeply researching your procedure, and discussing all expectations with your cosmetic surgeon are great places to make sure you'll be fully satisfied with your results.
Questions to Ask Your Cosmetic Surgeon
Your surgeon is just as important as the procedure you're getting! Only an exemplary surgeon can give you exemplary results. As you're searching for a surgeon for your cosmetic surgery, consider asking him/her the following questions: 
Are you board-certified in cosmetic surgery? – This is a must! Other awards, certifications, and further education are icing on the cake after this.

How frequently do you perform the procedure(s) I want? Can I see before and after photos? – This will give you an idea of how the surgeon tackles your procedure.

What type of anesthesia will I receive, and who will provide my anesthesia? – This is important to know for two reasons. Firstly, you'll want to know what this means for surgery time, intensity, and recovery. Secondly, the anesthesiologist is responsible for monitoring your wellbeing during the surgery, so you'll want to know who takes on that role.

What will my recovery be like? What are the do's and don'ts of recovery during this time? – This will allow you to prepare in advance the help you'll need.

What will be the total cost of my procedure? What payment plans do you offer?
After you've discussed your surgeon and your procedure in detail, you'll be feeling more confident in your surgeon and your cosmetic procedure. Knowledge is power!
How To Prepare For Cosmetic Surgery
You've had your surgery consultation, you've researched your procedure, you're counting down the days – what else can you prepare in the meanwhile? Putting your mental health first and making sure you're physically prepared is important for a smooth cosmetic surgery journey.
Mental and Emotional Preparation for Cosmetic Surgery
Whether it be from pre-surgery anxiety, self-esteem bouts, or the overall uncertainty that accompanies changes big or small, it's important to process your mental and emotional state regarding the surgery. To help prepare your mind, it's important to make sure you've discussed all expectations, hopes, and concerns with your surgeon. Making a detailed plan for post-surgery can also help ease recovery. Finally, envision yourself a few months down the road once you've fully recovered – you'll be rocking your new look and we'll be there to help every step of the way.
Physical Preparations for Major Cosmetic Surgery
While your exact physical preparations will vary depending on your surgery type, it's important to eat healthy, get good sleep, and exercise regularly prior to your procedure. You'll want to be in tip-top shape, which means treating your body well and not making any major changes. As briefly mentioned earlier, you'll also need a surgical clearance from your doctor to make sure all your bodily functions are healthy and in order.
What to Avoid Prior to Your Procedure
Prior to your procedure, you'll want to avoid adding or changing medications or supplements without letting your surgeon know. This is especially important for drugs like asprin or other blood-thinning medications. You'll want to avoid smoking, drugs, and vaping for at least 2 weeks before your surgery. Additionally, don't turn to alcohol if you're having pre-surgery jitters the night before the surgery. Let's save the champagne toast till after your procedure.
Post-Surgery: The Recovery Period
For most cosmetic surgeries, you can expect immediate recovery to last between 1-3 weeks. However, full recovery can take months. During this time, you'll want to make sure you're prioritizing rest and following your surgeon's instructions. Make sure you have a thorough picture of your post-surgery reality including all the do's and don'ts. 
If you have any questions or concerns during your recovery, don't hesitate to call your surgeon. Recovery is extremely important in achieving the best results possible, so make sure you take extra care during your recovery period.
Understanding the Healing Process
When it comes to healing, things get worse before they get better….that's right, the swelling, bruising, and blood you'll likely experience in the days following your surgery are normal. But, it's important to differentiate normal from abnormal. Make sure you have a good grasp on what to expect immediately after surgery and what warning signs to look out for. Know how much pain, if any, should be expected. 
Additionally, you'll want to know what you can do to minimize any discomfort and maximize smooth healing. While your surgeon will discuss all of this with you, make a point to ask follow-up questions. With lots of preparation, thought, and care, you'll go into your surgery feeling confident as ever – a perfect preamble to your cosmetic makeover!
Ready for Your Transformation? Let Us Guide Your Journey to Confidence!
If you've considered which surgery you are opting for or if you're still unsure – Meet us at 19500 Sandridge Way, Suite 350, Leesburg, VA 20176, or call us at (703) 574-4342 for a complimentary consultation with Board-Certified Plastic Surgeon Dr. Phillip Chang before proceeding with your treatment plan. If all the conditions are met, our team will help you navigate the entire process from beginning to end. Also, remember to check out our resources page and social media for more information on cosmetic surgery trends!
Our office can provide you with helpful information, schedule a free consultation, and walk you through the many services and procedures we provide.
Contact Dr. Chang's Office: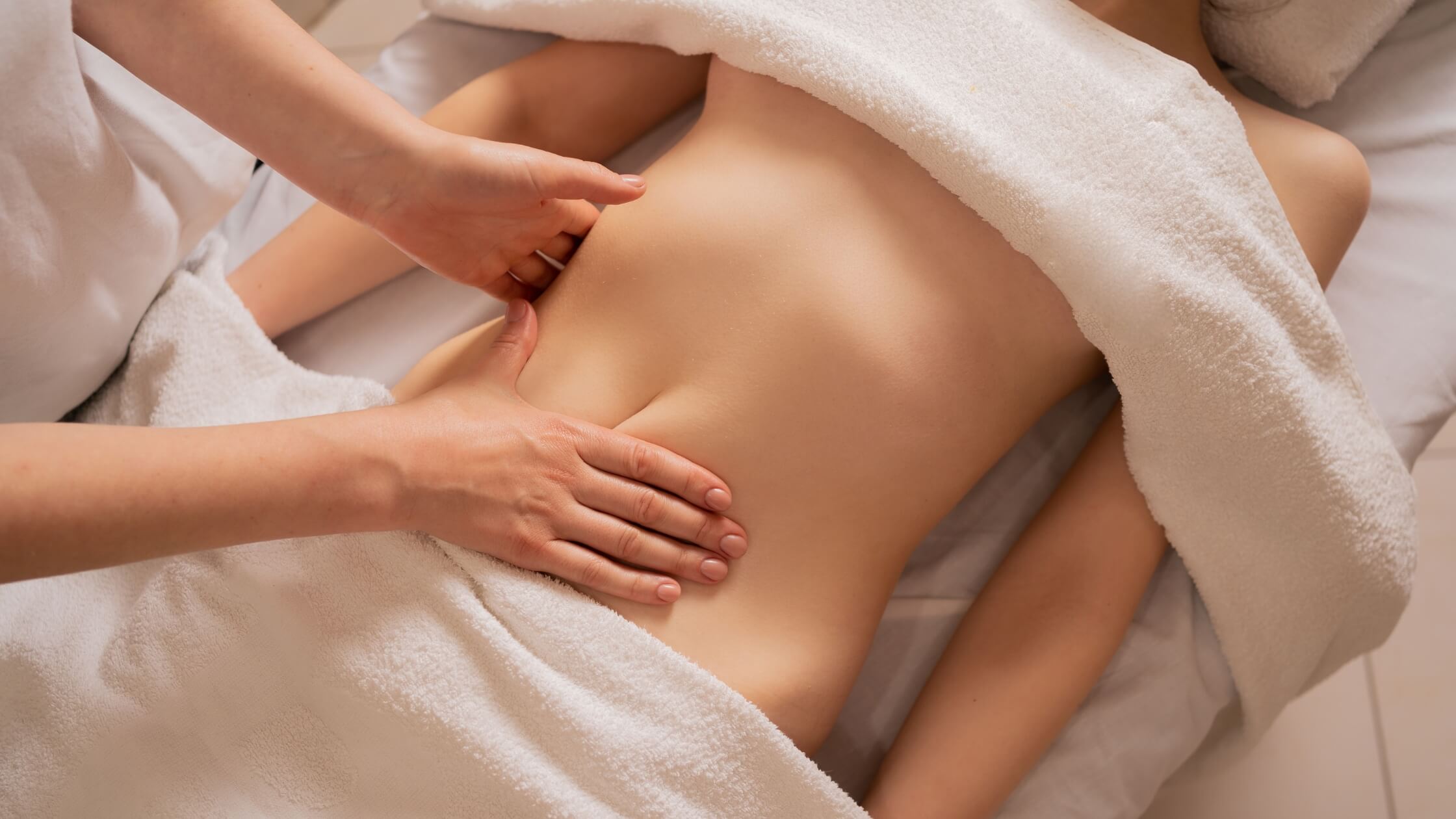 In the complex world of post-surgical care, lymphatic massage often emerges as a buzzworthy topic. But will it speed up your recovery, reduce swelling, and offer you the smooth, contoured results you're after? Or is it just another wellness fad with inflated claims? Let's delve into the 101 of lymphatic massage after liposuction.
Read More »