Gone are the days when plush pouts were only spotted on Hollywood's red carpets! Fillers have sashayed into the limelight, offering everyone a chance to refresh their smiles with minimal fuss.
Are you dreaming of fuller lips without the drama of smudging lipstick or the mismatched coloring of a tattoo liner? You're in luck. Hyaluronic fillers are your ticket to a naturally enhanced, juicy pout!
What are Hyaluronic Acid Fillers?
Before the term 'acid' throws you off, understand that hyaluronic acid is a naturally occurring substance in our skin. Its magic lies in the way it attracts and retains moisture. Hyaluronic acid can hold up to 1,000 times its weight in water, making it a superstar ingredient to increase volume.
Over time, our natural production of hyaluronic acid decreases (a sad but true part of aging), leading to a loss of volume and structure, particularly in areas like the lips.
Unlike some other fillers made from foreign substances, the beauty of hyaluronic acid is its compatibility with our bodies. Since it's already present in our skin, hyaluronic acid is less likely to cause adverse reactions.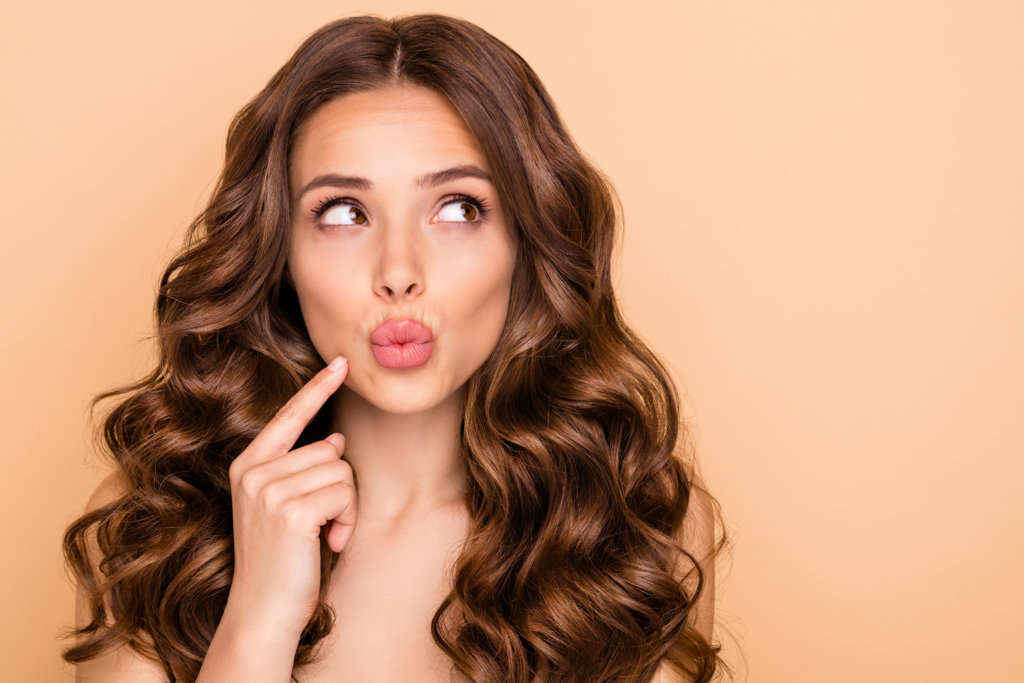 How Does Hyaluronic Acid Plump Up Your Lips?
When injected into the lips, hyaluronic acid fillers act like a sponge, absorbing moisture and delivering an immediate boost in volume.
Hyaluronic fillers aren't just about plumping. They also smooth out lip lines and wrinkles, giving a youthful and hydrated appearance. And if you're ever unhappy with the results, worry not! You can reverse the effects of hyaluronic fillers with an enzyme called hyaluronidase.
Hyaluronic fillers offer a safe, effective, and customizable approach to a perfect pout. Whether you're looking for a subtle lift or a voluptuous look, they provide a flexible option tailored to your beauty aspirations.
What Makes Juvederm Fillers Stand Out Compared to Other Fillers?
While there are numerous dermal fillers available, Juvederm stands out due to its consistency, longevity, and natural-looking results. The unique Juvederm formula provides a smoother gel-like texture compared to some other fillers, which means less lumpiness and more even distribution.
Which Juvederm Filler is Best for Your Lips?
Juvederm offers a spectrum of products tailored to diverse aesthetic needs, and when it comes to the lips, two particular types stand out:
Juvederm Ultra XC

: Ideal for anyone seeking noticeable volume, Ultra XC provides a plumper, fuller look. It's especially helpful for patients with naturally thin lips or who have experienced lip volume loss over time.

Juvederm Volbella XC

: Tailored for subtle augmentation, Volbella enhances your natural shape. Moreover, it is known to address perioral lines — those tiny vertical lines around the lips, often from sun damage or smoking.
Are Hyaluronic Fillers Suitable for Everyone Desiring Plumper Lips?
Hyaluronic fillers, including Juvederm, are generally well-tolerated by most patients. Discuss any allergies or medical conditions with your practitioner before undergoing the procedure. Patients with a history of severe allergic reactions, lidocaine allergies, or bleeding disorders may be advised against dermal fillers.
How Long Do the Results of Juvederm Lip Fillers Last?
The effects of Juvederm for lip augmentation last anywhere from 6 months to a year, depending on the specific product and individual factors. Periodic touch-ups will help maintain the desired volume and shape.
Real Experiences With Lip Fillers at Aesthetica
It's often the real stories that resonate the most with our readers. 
Let these personal experiences from Aesthetica patients shed an unfiltered light on the transformative power of lip fillers:
"My experience with Aesthetica was great! The ladies at the front desk were very friendly and helped answer all of my questions before booking. I got lip filler with Melanie and had a great experience, I love my results! I will definitely be coming back!" — Laila Tashakkori.
"Every experience I've had here is amazing. Enhancing and keeping your look natural is key for Dr. Chang and his team. Melanie is a master with filler and Botox, a little goes a long way, that's her technique. My daughter was in a car accident and was cut through on the face several years ago, an emergency room doctor put the stitches in, so the scar was very noticeable. Dr. Chang re-opened and corrected it and now it is virtually invisible. He is a master at what he does." — Monica Foreman.
Try Juvederm Fillers for Plumper Lips Today!
Meet us at 19500 Sandridge Way, Suite 350, Leesburg, VA 20176, or call us at (703) 574-4342 for a complimentary consultation with Board-Certified Plastic Surgeon Dr. Phillip Chang before proceeding with your procedure. If everything matches up, our team will help you navigate the entire process from beginning to end. Also, remember to check out our blog and social media for more information on cosmetic surgery trends!
"Are Lip Fillers the Ideal Treatment for Smoker's Lips?"

Plastic Surgery VIP Resources

, Vinyard Institute of Plastic Surgery, 14 Feb. 2023,

www.resources.plasticsurgeryvips.com/are-lip-fillers-the-ideal-treatment-for-smokers-lips/

. Accessed 15 Aug. 2023.

Kristina Liu, MD, and Janelle Nassim, MD. "The Hype on Hyaluronic Acid."

Harvard Health

, 23 Jan. 2020, www.health.harvard.edu/blog/the-hype-on-hyaluronic-acid-2020012318653. Accessed 15 Aug. 2023.



Our office can provide you with helpful information, schedule a free consultation, and walk you through the many services and procedures we provide.
Contact Dr. Chang's Office:
Stretch marks affect men and women of various ages and backgrounds. These silver, reddish, or purple streaks appear on different body parts, often evoking feelings of self-consciousness. But what exactly are stretch marks, and what causes them? In this detailed guide, we will delve deep into the types and causes of stretch marks, shedding light on this common skin concern.
Read More »