Ugh, you think to yourself again. Another hot day, and you're still not confident enough to wear your favorite summer tee. You put it on most days to see if something's changed, but the sections of drooping skin only look larger. It's been months of exercise and dieting, and nothing is helping. You realize it's time to look for a new solution to reshape your arms and end their ability to shatter your confidence.
Sections of sagging skin like this are common for many people as they age. Called "bat wings" or "bingo wings" by many, they are annoying and an unwelcome reminder that the aging process is happening to you. If you suffer from these "bat wings" and feel that they are attacking your self-confidence, an arm lift surgery might be the right solution for you. With an arm lift, you can be free from the annoying flapping and swinging of loose skin. Suddenly, your arms will shine with their previous supple, youthful tightness.
An arm lift, also called brachioplasty, is a cosmetic surgery to remove excess skin and fat hanging down from the upper arm. It also tightens supportive tissue and can smooth wrinkled skin on the underarm. 
If you suffer from excess, loose skin, you might be a candidate for a brachioplasty. Other qualifications include being fine with the sizeable underarm scar that is incumbent on the surgery, having a stable weight, being a non-smoker, and not having any medical conditions that make complications more likely.
Ready to boost your confidence and have a trim, athletic upper arm? Then keep reading, and we'll show you how!
Comparing Arm Lift vs. Arm Liposuction: Which is Right for You?
The first stop on your journey to learn about this transformative surgery is deciding whether you need an arm lift or liposuction. So, what's the difference?
An arm lift, or brachioplasty, is a surgical procedure for upper arms with sagging skin and perhaps some excess fat. The shape of these flapping sections of skin has prompted the name "bat wings." If you have skin hanging down in a way that resembles bat wings, an arm lift is likely the way to go.
Arm liposuction, on the other hand, mainly treats excess fat in the arm. It specifically aims to sculpt the arm further, as opposed to removing excess skin. Fat that is stubborn and won't disappear with dieting or exercise can be erased with liposuction.
Fortunately, if you feel that both of these describe you, arm liposuction can be combined with an arm lift. So, if you struggle with both excess skin and fat, surgery can also tackle these together.
Cost for Brachioplasty: An Investment in Your Confidence
Of course, surgery isn't free. So you're probably wondering how much you'll be out if you get an arm lift. While the cost depends on many factors like hospital care, the qualifications of your plastic surgeon, and how much arm sculpting you will have done, the average arm lift costs $4,500. Once again, this number is not fixed. It can change given many factors. To get an estimate for you, you can schedule a consultation.
However, one thing is certain. An arm lift will provide you with lifelong confidence and freedom from the dreaded "bat wings." You can wear your favorite tee again and that bathing suit you've been eyeing. An arm lift is worth every penny. You will have freedom and confidence that you haven't experienced in years.
The Brachioplasty Procedure: How Long Does it Take?
Once you've had your consultation, discussed a price, and decided to have a brachioplasty done, you will be ready for the date of your surgery. When you arrive at the hospital for your outpatient procedure, marks for the incisions will be made on your arms, and your plastic surgeon will follow these marks during the procedure. 
You will be given anesthesia or local anesthetic. Then your surgeon will begin the procedure by making an incision in the back of your arm or your underarm. The size of your incision will depend on how much skin and fat you are having removed. Then your surgeon will perform liposuction if you choose to combine that with your surgery. Liposuction will be followed by trimming away the excess skin. Stitches will tighten your inner tissues before your surgeon closes the wound with sutures and wraps your arm in gauze. The whole procedure takes no longer than three hours. Once you are awake and stable, you will be able to go home, typically on the same day as the surgery. Make sure you have someone to drive you home.
Arm Lift Surgery Recovery: What Does It Entail?
Once you arrive home, it's time to begin the recovery process. You'll want plenty of rest and should focus on elevating your arms with pillows. You will also receive post-operative care instructions from your plastic surgeon, and it is imperative that you carefully follow these. They will include instructions for changing your bandages, managing any drains you might have, how to take your pain medications, and when you can expect to have a follow-up appointment.
The Arm Lift Recovery Timeline: A Day-by-Day Guide
Of course, the recovery process will happen slowly over time. So let's look at how you can make progress in recovery each day.
On the first day, you'll need someone to drive you home and stay overnight with you. The first week of recovery following this will be the most care intensive. You will need to limit your arm movements for 7-10 days following your arm lift. When your bruising and swelling are reduced, you can use your arms more. 
You will also be given narcotic pain medications for the first few days to help reduce the immediate pain. Do not drive while taking them, and do not drive for the first 24 hours after your last dosage. You should refrain from driving for the whole first week following the brachioplasty.
Exercise is also off the table for the first five days of recovery, and during the following three weeks, you should only exercise lightly. In addition, you will wear a compression garment on your arms for the first four weeks. After this, you may remove it. 
However, within two weeks, you can return to work, and in six weeks you'll be back to your regular life.
Tips for Brachioplasty Recovery: What to Do and What to Avoid
As with every surgery, there are some things you'll want to avoid and others that will help you heal even faster. Many of these are evident in the day-by-day guide to healing, but we'll discuss them here for further explanation. 
Follow the instructions

you get from your plastic surgeon. These will tell you how to take care of your wound, how often to take your medication, when to expect a follow-up appointment, and how to work with your drainage tubes if you have them. Such comprehensive instructions will make your recovery much easier.

Elevate your arms

. Elevation helps to reduce swelling, something that many clients experience after an arm lift. By elevating your arms, you will help your body heal faster, beginning with lower levels of swelling.

Get lots of rest and healthy foods. These two ingredients are essential for a healthy body. If you are well-rested and eating healthily, then your body will have the energy and fuel necessary to take off toward faster healing.

Do not

move your arms

more than necessary. Especially during the first 7-10 days of healing, your arms may be bruised and swollen. To let your muscles rest and your blood begin the healing process, it's important to rest your arms. Plus, keeping your arms still will help you elevate them.

Do not

exercise during the early stages

of healing. Exercise, while often a healthy habit, can inhibit healing for the first 5 days. After this, you should focus on only doing light exercise. This will reduce the risk of complications after surgery and give your arms time to adapt to their new shape.

Do not

drive for the first week

after surgery. The main reason for this is that you will be on narcotic pain medications. These are excellent medications for killing pain, but they will make tasks like driving dangerous. Plus, not driving will limit your arm movement, something else which will accelerate your healing timeline. 
With these six simple steps, it's easy to begin healing from your brachioplasty. If you treat yourself with care, you'll soon see progress in healing and brilliant results from your arm lift.
Brachioplasty Recovery Time: How Long Until You Heal Completely?
Once you've completed the first week of your recovery, you might be ready to see your results and be anticipating a full recovery. So how long does it take to heal all the way? 
In six weeks, you'll be back to your normal activities, including exercise, your job, and social events. However, this doesn't mean that you will see the full results of your surgery then. These will take time to develop as swelling slowly reduces. Often, it takes 3-6 months for all of the swelling to reduce. This means that your results will be somewhat obscured until this time. Even after this, you may still experience some numbness near the surgery site, but this should also resolve in 3-6 months. 
The next stage in recovery is how the scar fades. In approximately 12-18 months, your scar should change from red to white, especially if you use scar cream for the first 3 months post-operation. However, most of your results will appear between 6-12 months after surgery. Most people find that at 6 months, they have a good idea of their results. And they love them.
Anticipating Scars From Arm Lift Surgery: Where and How Significant?
Even though many patients attest to their arm lift scar being worth the fat and skin reduction, the idea of a large scar on your arm can still be scary. However, it's important to remember that only in the most involved arm lifts does the scar run the entire length of your upper arm, from your elbow to your armpit. For many people, the scar can be covered by short sleeves, especially in surgeries that only target the topmost region of the upper arm.
The scar will also be placed on your underarms so that it is more conveniently hidden. This means that it doesn't have to be part of your everyday life. So, if you hate the bat wing-like pieces of skin hanging down from your arms, you'll find that the surgical scar is worth the loss of the bat wings.
How to Reduce Arm Lift Surgery Scars
All the same, you're probably eager to reduce the appearance of your scar as much as possible. So let's talk about a few ways that you can do this.
Minimize

sun exposure. By keeping your scar out of the sun, you won't let the sun highlight this area of your skin. Instead, keeping it away from the sun will allow it to fade and color with the rest of your skin.

Use

scar cream for 3 months after your arm lift. We've already talked about this, but keeping your scar moisturized and the skin around it happy will help it heal. Moist skin heals faster and is less prone to developing large areas of scar tissue. So, healthy skin will hide your scar much faster.

Find

a qualified plastic surgeon. If your surgeon has more experience, then he'll know better how to hide the scars in less visible places. This will set you up for success even before you've begun caring for the scar.
With proper care, you can reduce the appearance of your scar and make it less of a concern after surgery. Your arm lift scar doesn't have to become the new embarrassing element of your body. Rather, your arm lift should increase your confidence and let you wear those fun summer tees. Proper scar care will help get you there faster.
Healed Arm Lift Surgery Scars: How They Fade Over Time
Finally, it's important to remember that scars become less visible with age. As time goes on, your body will continue to heal your scar. This means that several years after your arm lift surgery, your scar will be less visible than it was even two years after. You can anticipate healthy arms over your lifetime and a scar that will slowly fade away. Many patients have explained that their arm lift was completely worth the scar. If you don't want to deal with the bat wings, an arm lift may be the answer for you. And unlike sagging skin, your scar will reduce over time.
Considering Brachioplasty? Let Us Guide You Through Your Arm Lift Journey!
Ready to take the first step toward a new you, courtesy of an arm lift? Meet us at 19500 Sandridge Way, Suite 350, Leesburg, VA 20176, or call us at (703) 574-4342 for a complimentary consultation with Board-Certified Plastic Surgeon Dr. Phillip Chang before proceeding with your procedure. If you are a suitable candidate for the treatment, our team will help you navigate the entire process from beginning to end. Also, remember to check out our blog and social media for more information on cosmetic surgery trends!
Our office can provide you with helpful information, schedule a free consultation, and walk you through the many services and procedures we provide.
Contact Dr. Chang's Office: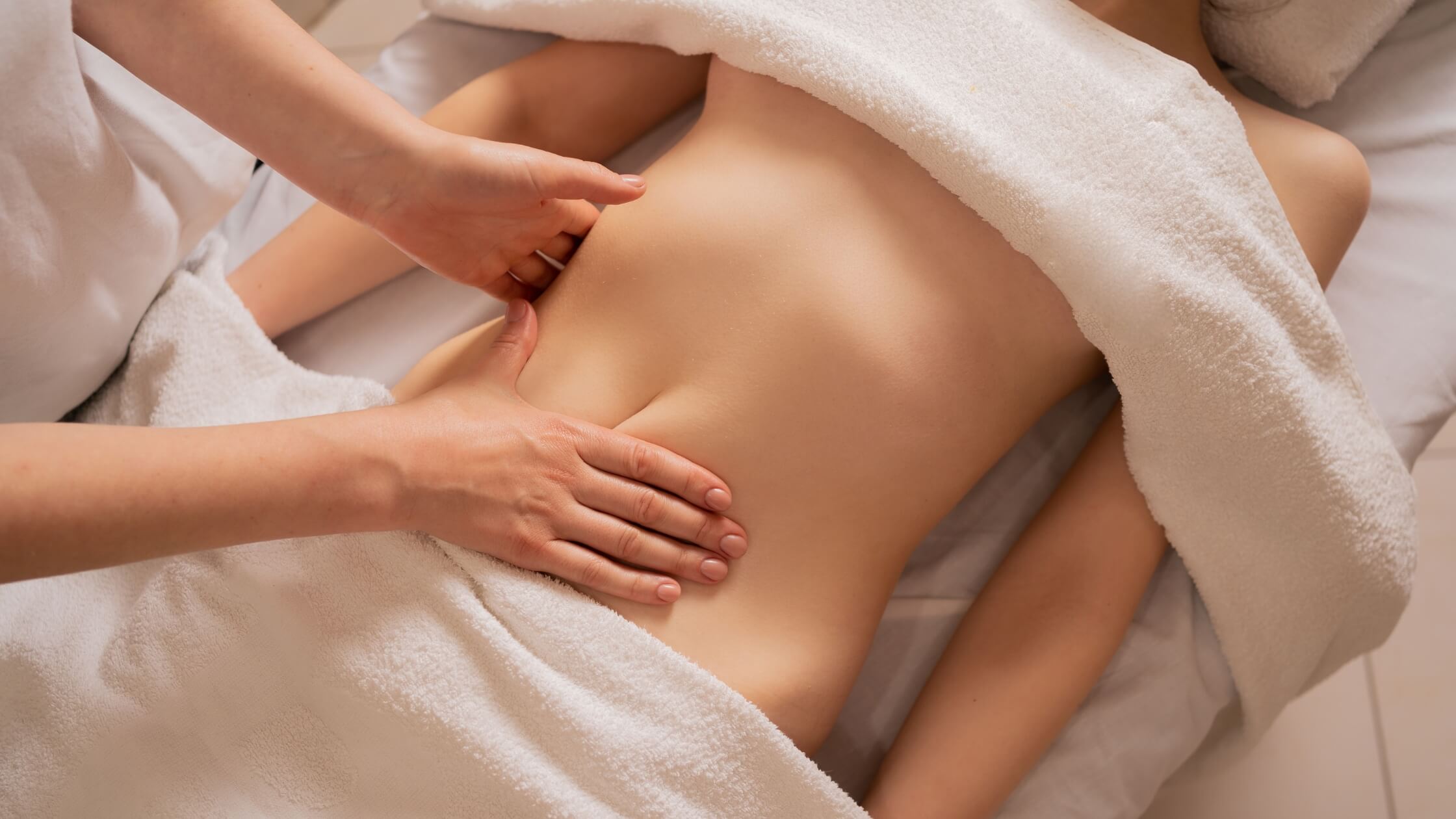 In the complex world of post-surgical care, lymphatic massage often emerges as a buzzworthy topic. But will it speed up your recovery, reduce swelling, and offer you the smooth, contoured results you're after? Or is it just another wellness fad with inflated claims? Let's delve into the 101 of lymphatic massage after liposuction.
Read More »