Whether it's a beach day or you're out running errands, sunscreen is a must. By blocking harmful UV rays and everyday pollution, sunscreen is the beauty trick to keep your skin young and radiant – and for a long time too. For whatever day you're having, there's a sunscreen for it. Different formulas make the variety of sunscreen numerous, ranging from sport, all natural, tinted, and everyday sunscreens. Here are some of the best sunscreens for everyday protection. 
EltaMD UV Sport Sunscreen SPF 50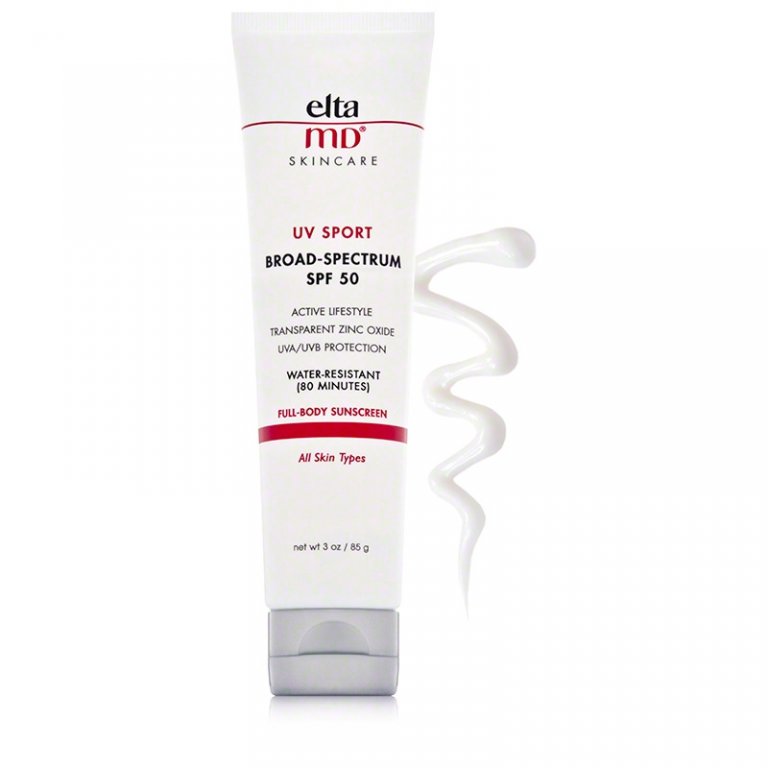 This oil-free formula is great for easy application that absorbs quickly, and won't leave any greasy residue. This sunscreen has been highly recommended by dermatologists for its formula: it's safe for sensitive skin, it doesn't have parabens in it, is fragrance free, and is noncomedogenic. The best part? All of these benefits last, as this sunscreen is sweat and water-resistant, lasting up to 2 hours of continuous protection. It is a little bit more pricey than most sport sunscreens, running between $20-$30 for 3 oz., but is loved by all who use it, and reviewers say the benefits are worth the price. 
Neutrogena Ultra Sheer Dry-Touch Sunscreen SPF 100+
For something more budget-friendly, Neutrogena's ultra-sheer formula has a multitude of high reviews from those who have used it. This smooth, easily-absorbed formula stays put while other sunscreens drip and sweat off. Leaving your skin feeling clean and light without compromising skin protection, this sunscreen is great under makeup or for everyday wear. You can get a 3 oz. tube for less than $15.
ThinkSport Natural Sunscreen SPF 50
For those looking for a more natural formula, Thinksport offers a "reef safe" option without sacrificing sun protection. With 50+  SPF, this formula is a little bit thicker than many might be used to in their sunscreens. Take a little bit of extra time to rub it in, and you'll have 2 hours of protection that won't sweat, drip, or melt off. Get a 3oz. tube for $10.
Best All Natural Sunscreens
Badger Clear Zinc Sunscreen SPF 30+
A beeswax-based sunscreen, this formula is especially water-resistant and feels different than most sunscreen consistencies. Made with 98% natural or naturally-derived ingredients, this sunscreen is a great choice for those who are looking for less chemicals and equal protection. Those who are acne-prone won't have any problems with this noncomedogenic formula, but this beeswax does make it trickier to rub in. Reapplication is a bit more frequent than traditional formula sunscreens, but once this sunscreen is on, it's not budging. Try a 3 oz. tube for about $15. 
All Good Zinc Sport Sunscreen SPF 30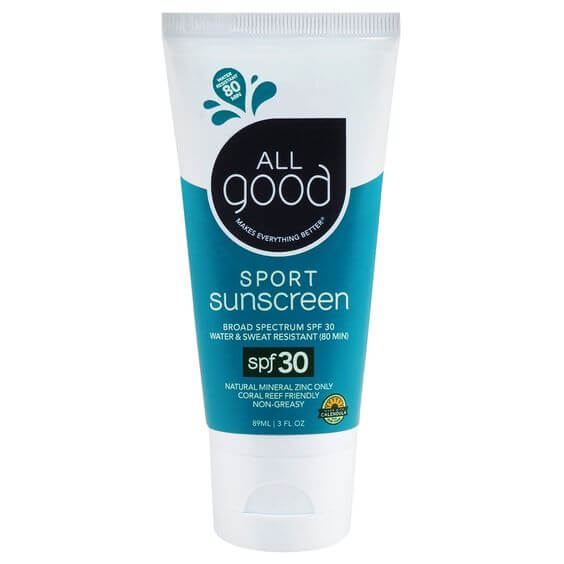 Lightweight, non-greasy, and long lasting, this natural sunscreen hits all the marks and will keep you protected from the sun for a guaranteed 80 minutes. This formula is reef safe and goes on easily with little to no white residue. Bonus: there are rosehips and green tea in this sunscreen's ingredients, so even after wearing it, your skin will taken care of. A 3 oz. tube will run you about $15.
Naked Bee Naked Zinc Sunscreen SPF 30
This sunscreen is full of the good stuff and leaves out all the bad stuff. Naked Bee offers a sunscreen formula that is biodegradable, reef safe, and has no chemicals, parabens, or fragrance added. Although it's non-scented, the beeswax-infused formula leaves a nice light scent. While it doesn't offer the same length of protection (you'll need to reapply after about 40 minutes), it's easy to slather on some more, as the quick-absorbing formula takes just seconds to disappear. A 3 oz. tube will cost about $8-$12 depending on where you get it.
Jane Iredale Dream Tint Tinted Moisturizer
A tinted moisturizer that protects skins, hydrates it as it blurs imperfections, and packed with antioxidant to support skin health, Jane Iredale's creamy formula is easy to smooth over fine lines and discoloration. Algae extract helps nourish skin to prevent moisture loss and restore balance to your skin. Its medium coverage leaves you glowing and covers any imperfections without looking cakey. Such a great beauty find is a bit on the more expensive side for $44 a bottle, but speaks for itself with anti-aging benefits and hydrating qualities. 
SkinMedica Total Defense Plus Repair SPF 34 Tinted Sunscreen
Meet the tinted moisturizer that puts in the work to keep your skin looking younger for longer. While wearing sunscreen everyday will help prevent age spots, wrinkles, and discoloration, this tinted sunscreen goes the extra mile by protecting against infrared rays that cause premature aging. While it offers light coverage for a more natural, glowy look, this formula is packed with nutrients to help restore your skin's natural healing abilities. Overall, you'll find improvements in your skin's texture, smoothness, and evenness in tone. A bottle goes for $52.
Bare Minerals Complexion Rescue Tinted Moisturizer
A tinted moisturizer with an emphasis on the "moisturizer," this creamy formula glides on and gives subtle glow with just enough coverage for everyday wear. It comes infused with minerals that boost your skin's hydration as you wear it throughout the day, leaving skin glowy even after you've taken it off for the night. Added SPF protection means you'll be covered from UV rays and pollution. Try it for $32.00.
Pūr~lisse BB Tinted Moist Cream SPF 30
This is a wonderful beauty balm ideal for those with sensitive skin. It's packed with skin-nurturing and natural ingredients, while offering buildable coverage in case you need it. It keeps your skin happy with botanicals and antioxidants, all while protecting you from the sun's harmful rays. With no parabens, no oils, and no fragrances, this BB cream is a great natural option. Find it for $35.00.
Coola Mineral Face SPF 30
For a lighter wear, Coola offers a tinted moisturizer that is easily absorbed and is light as a feather. It's packed with antioxidant ingrediants that help balance skin's oily, hydrates skin, and restores skin firmness. Rose-hip oil and shea butter helps even your complexion, so even after you wipe it off, it's still working for you. This beauty will cost $36.00.
Best Everyday Sunscreens​
SkinCeuticals Physical Matte UV Defense SPF 50
Start your morning routine with a high-SPF sunscreen that works smoothly under makeup. This sunscreen has a matte finish, meaning you won't get a shiny face midway through your day. As a weightless mousse formula, your SPF glides on and is quickly absorbed; whether you want to wear makeup or go natural, this sunscreen won't smudge or budge. Get it for $33 a tube. 
Jane Iredale Powder-Me SPF Dry Sunscreen
Finishing powder or sunscreen? It's both! SPF 30 is packed into this translucent powder that can be applied to your face, body, or scalp. You'll be protected from UV rays for up to 40 minutes, but this loose powder makes it easy to reapply anytime you need it. It's also water-resistant and reef-safe. It's made with skin-nourishing clay and minerals that leaves a subtle glow and helps blur pigmentation. Add this to your beauty routine for $47.
Cerave AM Facial Moisturizer SPF 30​
This creamy moisturizer is an excellent part of a morning skincare routine. It's thicker to start but absorbs completely, and can be worn under makeup. The best part is that it's formulated to help rebuild your skin's natural protective barrier, all while SPF 30 blocks UV rays. It won't clog your pores, and it's great for sensitive skin. A bottle is $12.
Obagi Sun Shield Matte Broad Spectrum SPF 50 Sunscreen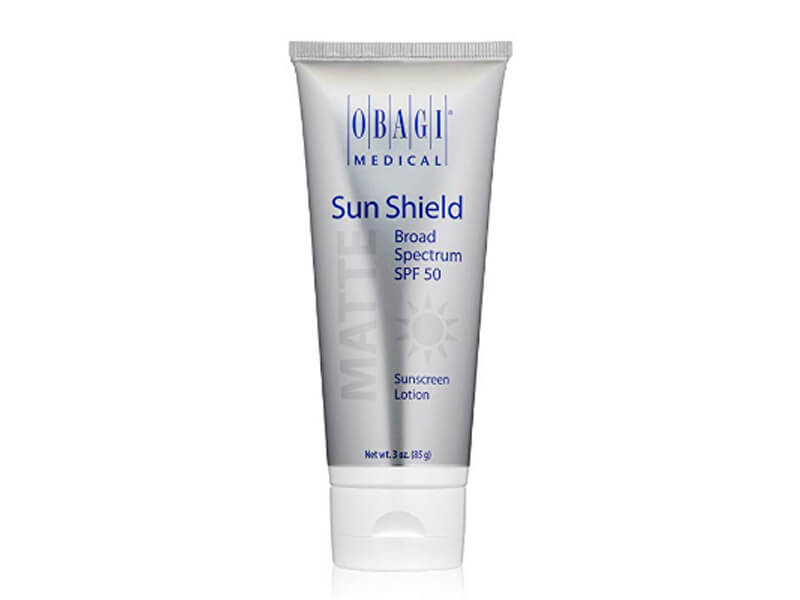 For everyday protection against UVB and UVA rays, this sunscreen has you covered. Its sheer feeling coupled with a matte finish makes this a great everyday sunscreen that won't leave behind any residue or white spots to rub in. It's fragrance and PABA-free makes it suitable for all skin types, even those with sensitive skin! This product is available for $53.
La Roche-Posay Anthelios Ultra Light Fluid Sunscreen SPF 60​
Considered a staple in the beauty community, this moisturizer has won consumer and dermatologist acclaim for it's ultra ultra light formula. It has SPF 60, which is a bit higher than other sunscreen brands. While it actively protects you from getting any more sun damage, it's simultaneously helping reduce the appearance of previous sun damage. Because of it's extraordinary benefits, you'll have to pay a tad extra: $30 a bottle.
Supergoop! Unseen Sunscreen Broad Spectrum SPF 40
This facial moisturizer completely absorbs, is weightless, and leaves skin just-dewy-enough. It also doubles as an excellent primer for makeup, and helps blur imperfections if you want to go makeup-free. What's best about this SPF moisturizer is that it contains red algae in its list of ingredients, helping to protect your light from blue-light pollution from your computer and phone. SPF protection lasts for 2 hours, and skin-nurturing properties leave your skin feeling happy and glowy. It costs between $16 to $32.
Even if you're not hitting the beach, wearing sunscreen is an important preemptive step to having beautiful skin for a long time. With such an array of different types and formulas of sunscreens, finding one that's  just right for you and your skin type just takes a little looking. Incorporating sunscreen into your everyday skincare will benefit not just today from UV rays and pollution, but years later from age spots and wrinkles. 
If you found this content helpful, interesting, or otherwise entertaining, join our newsletter! You'll stay up to date on Aesthetica happenings and promotions. Plus, you'll get awesome content like this delivered to your inbox. 
Innovations in cosmetic surgery, coupons and specials and invitations to our free seminars
Sign Up For Our Newsletter
How often should you return to your cosmetic surgeon to keep that fabulous face of yours in tip-top shape? From understanding when those marvelous fillers begin to fade to decoding the signs that it's time for a little touch-up, we've got you covered!
Read More »