Getting breast implants is a big decision for any woman, and it's not any easier to decide with recent reports of a new, formidable term, breast implant illness (BII), hanging over women's heads. 
BII can cast doubt on the surgery and make it sound much more risky than it is. Fortunately, the symptoms associated with what's being termed breast implant illness are treatable, and there is ongoing research to determine whether it's a distinct clinical condition! 
Let's walk through solutions for it so you can make a confident decision about your breast implant surgery.
What is Breast Implant Illness?
Although it's not a universally recognized issue, breast implant illness has gained in notoriety through women self-identifying as victims. 
BII comes with various symptoms and can affect women with any type, shape, or texture of implant. 
Whether or not it's recognized as a distinct clinical condition is still under debate in the medical community, as more research is needed. One thing is certain, however: these women complain of a variety of symptoms, with several of them in common!
What Does Breast Implant Illness Feel Like?
The symptoms of BII occur after women undergo a breast augmentation and include:
Chest pain or chronic pain

Depression and anxiety

Fatigue

Hair loss

Headaches

Photosensitivity

Rashes and autoimmune disorders

Sleeplessness
With such a large and varied list of symptoms, it might be hard to tell if you're suffering from breast implant illness or something different altogether. Nevertheless, these are the symptoms which women complain about. So, it never hurts to keep your eye out for them if you've had a breast implant, especially since these symptoms can be remedied by your plastic surgeon.
What Should I Do if I Have Breast Implant Illness?
If you suspect you have breast implant illness, it's time to talk with your plastic surgeon. 
After a discussion with them, you may even find a more specific cause for how you've been feeling. For example, you may find that the scar tissue around your implants has hardened too much and is the source of your pain. This is called capsular contracture, and it's a good reason to have your implants removed.
Essentially, having your implants removed is one of two options for curing breast implant illness. If you opt to do this, you can expect to undergo an outpatient surgery that will take one to two hours. You'll have a week of recovery during which you should avoid normal activities like driving and limit strenuous activity. You may also experience tenderness for about 6 weeks after your surgery.
On the other hand, if you don't want to lose the aesthetic of your implants, but sense it's time for a change, you can investigate breast implant replacement.
Should I Consider Breast Implant Replacement?
If you feel that you are experiencing symptoms of breast implant illness or having other issues like ruptured implants or capsular contracture, a breast implant replacement may be the right step for you, especially if you want to maintain the aesthetic you first hoped to achieve with your breast implant surgery.
What Types of Implants Should I Consider?
When you're looking into breast implant replacement surgery, it's best to investigate new types of implants. After all, if you're revising your look, you'll probably want to change it up a little bit and perfect it. Plus, it's best to choose from the more modern breast implant options. Just like other items in your household sometimes need updating, so do your breast implants.
The modern types of breast implants include three different styles: the saline, silicone, and gummy bear styles:
Saline implants

are filled with sterilized salt water and are great if you want a firmer feel to your implant or an adjustable size. 

Silicone implants

are designed to feel like your natural tissue, which means they will fit seamlessly with how your body already feels.

Gummy bear implants

are thicker and shaped like a teardrop. They're also made of silicone but hold their shape remarkably well, giving you a younger look.
Any of these modern implants could be right for you. When choosing which implant is right for you, consider your aesthetic and goals in getting a breast implant replacement.
What is Breast Replacement Surgery Like?
If you're considering breast implant replacement surgery, you need to understand the process before you commit to it. So, we're here to walk you through the surgery, recovery, and what you can expect!
You'll schedule your procedure during a consultation with your plastic surgeon. On the day of the procedure, you'll undergo a one-to-four-hour surgery under general anesthesia or IV sedation. 
The exact treatment approach used will depend on what your goals are for the surgery, but your plastic surgeon will make their best effort to match your incisions to the old ones. However, you should be aware that this is not always possible. If this is the case for you, remember that surgery scars fade over time.
Once your breast replacement surgery is complete, you can go home the same day. At home, you should minimize movements that will stretch your chest region, especially extensive arm movements. In addition, it's recommended to take any prescribed pain medication as directed by your plastic surgeon. 
As for the side effects of the surgery, you may notice some bruising and swelling, but this will slowly disappear over the first three to four weeks. In one to two weeks, you'll be back at work. Overall, the recovery process will look very similar to your first implant recovery process. You can expect this time to be easier since you've done it before!
Am I the Right Candidate for Breast Replacement Surgery?
There are many good reasons for wanting to have your breast implants replaced. 36% of breast implant surgeries end up getting revised, so it's not unusual to change things up. 
Some reasons for requesting an implant revision include:
Weight fluctuations

: Whether you've lost or gained weight, your implants might look out of proportion after dramatic weight change.

Implant deflation

: Your implants may start to lose volume as they age.

Implant rotation

: This can also be caused by implant displacement, when too much tissue around the implant is removed during the initial surgery.

Implant rupture

: If you have a saline implant, your implant may burst. This is not a medical emergency, but it will cause the ruptured breast to suddenly deflate and appear uneven compared to the other.

Capsular contracture

: When too much scar tissue grows around the implant and hardens, it can become painful. 

A desire to change the shape or size of the implant

: Your aesthetic may have changed, so it could be time for a new look.



All of these are amazing reasons to have breast implant replacement surgery. Whether you're looking to correct issues with your implant, refresh your look, or simply update your implant, we're here to help you navigate all of your breast implant questions and ideas.
It's time to dream big about your new aesthetic!
Start Your Breast Replacement Journey at Aesthetica!
Ready for a seamless breast replacement journey? Meet us at 19500 Sandridge Way, Suite 350, Leesburg, VA 20176, or call us at (703) 574-4342 for a complimentary consultation with Board-Certified Plastic Surgeon Dr. Phillip Chang before proceeding with your breast replacement treatment plan! If all the conditions are met, our team will help you navigate the entire process from beginning to end! Also, remember to check out our resources page and social media for more information on plastic surgery trends!
"What Is Breast Implant Illness?" What Is Breast Implant Illness (BII)? – Symptoms & Treatment, www.breastcancer.org/treatment/surgery/breast-reconstruction/types/implant-reconstruction/illness/breast-implant-illness. Accessed 5 Jun. 2023.
Our office can provide you with helpful information, schedule a free consultation, and walk you through the many services and procedures we provide.
Contact Dr. Chang's Office: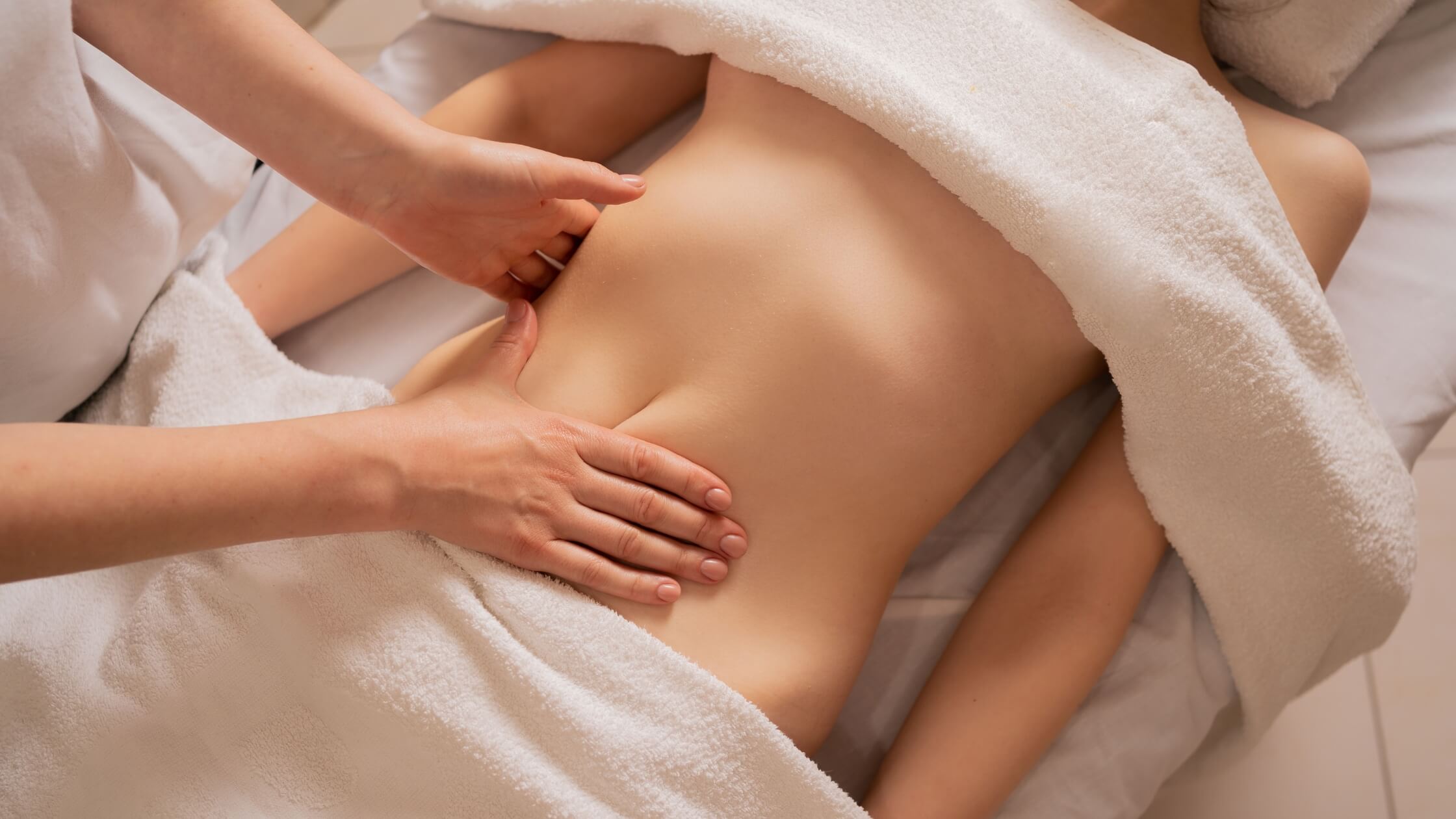 In the complex world of post-surgical care, lymphatic massage often emerges as a buzzworthy topic. But will it speed up your recovery, reduce swelling, and offer you the smooth, contoured results you're after? Or is it just another wellness fad with inflated claims? Let's delve into the 101 of lymphatic massage after liposuction.
Read More »