New In Our Store! At home COVID-19 Tests Now Available

We recognize that COVID-19 is not going away any time soon. Although lockdowns have eased throughout the country, people are still wary of venturing out and worried that they will come into contact with someone who has it, and then they could infect a loved one. COVID-19 testing has come a long way in a brief time period. Companies are spending a lot of money and research hours on creating testing kits that are convenient, well priced, and accurate. The FDA has authorized several tests that people can use in their own homes rather than going to the drive-through clinics.
Our clients' safety and health are incredibly important to us. We can now provide at-home tests in our store. These tests are FDA approved under the Emergency Use Authorization guidelines. 
What is the COVID-19 Saliva Test Kit?
This test is a molecular test – it detects Covid-19 through your genetic material. Antibody tests are different, involving a blood draw and are not available for home testing. Additionally, you should be able to get reimbursement for this test's cost from your insurance provider. Although they are not FDA Approved, they carry a very high accuracy result of 99.99%. You can be confident that you are getting a clear, accurate result.
This at-home COVID-19 testing kit using your saliva can bring some clarity if you are suffering from symptoms that are common with COVID-19. A family member can purchase from the office and you can take the test in the comfort of your own home. It is imperative that you quarantine yourself if you believe you may have the virus.
There are four simple steps to using the test kit available in our store:
Step 1: Purchase The Test
Head to our online store or come into the office during office hours and purchase the COVID-19 test kit. Online orders will be emailed the same day.
Step 2: Register Yourself
Read through the instructions and register yourself online with the company. Remember to give all details so you can get your results.
Step 3: Provide the Sample
Following the instructions, take the test. Send your saliva off for testing in the complimentary priority shipping mailer provided in your kit.
You should receive your results via the Vitagene portal within 72 hours of your sample arriving at the lab. A positive test result will be reported to the appropriate authorities. Expect to hear from a contact tracer and provide details of where you have been and who you may have come into contact with.
If you have a positive result: Stay calm. Rest and stay home and restrict contact with your family and others. Monitor your symptoms and if they get worse, contact your PCP. Take acetaminophen, hydrate, and look after yourself. Symptoms such as trouble breathing, persistent pain in the chest, blueish lips or face are severe, and you should seek immediate medical attention.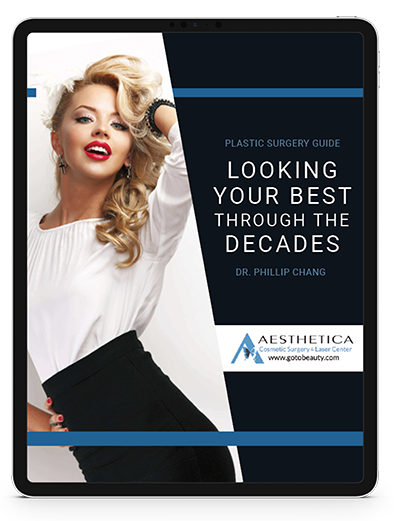 Insider's Roadmap to Every Decade of Life
Follow us on Youtube and watch our latest videos about plastic surgery procedures.
Our office can provide you with helpful information, schedule a free consultation, and walk you through the many services and procedures we provide.
Contact Dr. Chang's Office:
Getting breast implants is a huge deal for women! Many women enjoy their new breasts and how they provide a better outlook on themselves and their bodies. However, it may not be the case for everyone. Some women who get their breasts done may feel like this decision is irreversible and are stuck with them for the rest of their lives. But this is not true! If you are unhappy with your implants, you can enlist the help and expertise of a Board-Certified Plastic Surgeon like Dr. Phillip Chang for a breast implant removal procedure!
Read More »