Top 5 Bachelor Stars Who Have Gotten Plastic Surgery

It's a show that has graced our screens for over 25 seasons, and for it's many thousands of fans guessing at the cosmetic and plastic surgery procedures of the ladies is as thrilling as watching the romance unfold. These ladies have achieved celebrity status since appearing on the show.
Speculation is rife, and some ladies are more open than others about what they have had done. Below we introduce you to some of the Bachelor ladies whose looks have changed since their first appearance on the show:
Ashley Iaconetti - Season 19
Ashley Iaconetti is perhaps the most open of all the Bachelor alums about how much work she has had done, even telling fans on her podcast exactly how much botox and lip fillers she has received. She says that cosmetic surgery transparency is essential for celebrities because so many people look up to them and should know some looks are not natural.
Corinne Olympios - Season 21
After repeatedly shutting down rumors that she'd gotten cosmetic surgery, the season 21 alum finally came clean about the work she'd had done. Not only had she gotten chin contouring, but her surgeon had been Dr. Simon Ourian, a plastic surgeon famous for patients such as the Kardashians. She said the procedure helped boost her confidence and that anyone insecure should feel free to fix their insecurities.
Vienna Girardi - Season 14
A popular contestant on Jake Pavelka's season in 2010, Vienna Pavelka is another Bachelor star who was honest about her plastic surgery. Following a traumatic miscarriage, which led her to depression and weight gain, Pavelka revealed she'd gotten liposuction in 10 places. She also opened up about a nose job she'd received after her 2010 Bachelor stint but never confirmed reports she'd also gotten a boob job.
Amanda Stanton - Season 20
While not all celebrities are open about their plastic surgery, this season 20 alum was the exact opposite. She filmed herself getting lip fillers and cheek contouring in 2018 and wrote in her blog about breast augmentation.
After news outlets claimed she'd gotten breast augmentation, this alum from Nick Viall's season decided to share about her plastic surgery on her own terms instead of the press'. She tweeted that she had undergone a boob job and that she was thrilled with it. Although some fans claimed she'd also gotten a nose job, this was never confirmed.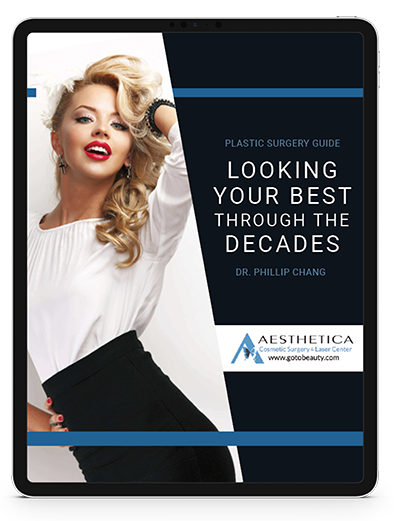 Insider's Roadmap to Every Decade of Life
Follow us on Youtube and watch our latest videos about plastic surgery procedures.
It's not just celebrities that have cosmetic and plastic surgery. If you are interested in having a procedure, we invite you to come in for a complimentary consultation with Dr. Chang or one of the cosmetic laser and injection nurses to explore whether you would make a good candidate. To find out more about whether Aesthetica can help you, contact us online or at 703-729-5553 to arrange an appointment. Dr. Phillip Chang is a board-certified plastic surgeon in Northern Virginia near Leesburg, Virginia, and an expert in a wide variety of cosmetic treatments.
Our office can provide you with helpful information, schedule a free consultation, and walk you through the many services and procedures we provide.
Contact Dr. Chang's Office:
If you're considering a belly button lift, you're not alone. This procedure is becoming increasingly popular, and for a good reason. A belly button lift — also known as belly button surgery or umbilicoplasty — can provide several benefits, including improved appearance, increased confidence, and better self-image. Here at Aesthetica, we believe being well-informed is the best first step in your plastic surgery journey! Today's article will discuss the benefits of a belly button lift in detail. We'll also take a look at some of the most common questions people have about this procedure.
Read More »