The beauty industry is a-buzz with cannabis based skincare right now. More precisely about the compound known as cannabidol (CBD), with multiple claims that CBD has amazing wellness benefits for our skin. 
Everyone is excited about CBD's anti-inflammatory properties because almost every skin condition you can think of, such as Acne or Eczema, is linked to inflammation. There is science to back it up too. A 2017 study shows CBD is even better as an antioxidant than vitamin C.
The skincare industry has taken note, and there is a CBD product covering almost every traditional cream, serum or lotion.
So which products are the best and do they actually work? We take a look at 5 of the best products on the market at the moment.
Saint Jane Luxury Beauty Serum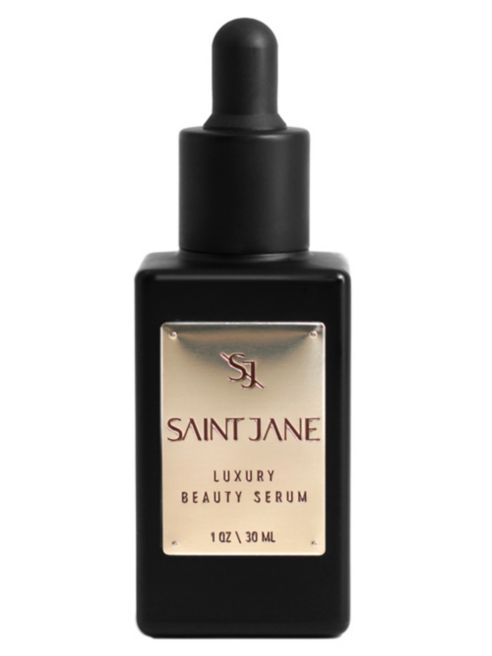 Best for: Addressing redness and boosting your skin's natural glow.
Grape seed and sunflower oils meet 500 milligrams full spectrum hemp oil to create Saint Jane's Luxury Beauty Serum, which brightens and soothes skin. Be sparing! Only a few drops needed. 
Cost: $125
Pure CBD For Life Eye Serum
Best for: Reducing fine lines and under eye puffiness.
This non-greasy and fast absorbing formula is a combination of hyaluronic acid and cannabis sativa seed work together to nourish your skin, reduce fine lines and reduce dark circles and puffiness.
Cost: $32
Cannuka CBD Cleansing Body Bar
Best for: Your daily cleansing routine. 
Hemp oil and 50 milligrams of CBD isolate) are combined with  grapefruit, coconut and sunflower oils to create a gentle body bar to ensure that you get all the cleansing benefits of an in-shower lather without the dryness or moisture-stripping effects you may get from other products
Cost: $18
Extract Labs CBD Body Cream
Best for: An all-over glow
The full spectrum CBD rich body care product is made with all natural ingredients and gently whipped together to preserve their natural properities, rather than using traditional heating methods.
A nourishing, CBD-rich blend that includes jojoba, beeswax, rosemary, lavender, and shea butter. Don't be tempted to use on your face though. This is for your body only.
Cost: from $50
Uncle Bud's Hemp Hand & Foot Cream
Best for: Restoring dry flaky skin on hands, feet, elbows & knees
Bursting with natural ingredients that naturally hydrate the skin while leaving a pleasing natural citrus aroma, this cream is a combination of Aloe Vera, hemp seed oil, grapefruit peel oil, tangerine peel oil, and peppermint oil.
A quick absorbing formula made with the proprietary hemp formulation CANATREX and infused with natural USDA certified moisturizing ingredients.
Made from Industrial Hemp in an FDA approved facility.
Cost: $10-$20
Ready for your best skin?
We invite you to simply come in for a complimentary consultation with Dr. Chang or one of the cosmetic laser and injection nurses to explore what we can do to help rejuvinate your skin. To find out more whether Aesthetica can help you, contact us online or at 703-729-5553 to arrange an appointment. Dr. Phillip Chang is a board-certified plastic surgeon in Northern Virginia near Leesburg, Virginia and an expert in a wide variety of cosmetic treatments.
Our office can provide you will helpful information, schedule a free consultation, and walk you through the many procedures we offer.
Contact Dr. Chang's Office:
Navigating the world of breast augmentation means facing some crucial decisions, and one of the most discussed is whether to place implants over or under the chest muscle. This article delves into the nitty-gritty of both options, highlighting the pros and cons to help you make an informed decision.
Read More »