Dr. Chang has been voted the best Plastic Surgeon in Loudoun Virginia year after year.u00a0 The following are comprehensive and interactive set of medical resources on plastic surgery.
Our staff looks forward to meeting you and discussing your goals. We strive to keep our appointments on time as scheduled.
Lansdowne, VA is a beautiful historic town in Loudoun County that offers contemporay dining, shopping, and lodging for all to enjoy.
To show our appreciation, Aesthetica Cosmetic Surgery & Laser Center offers loyalty rewards programs for our patients.
We have compiled a library of videos about surgical procedures, FAQs, and patient testimonials to help you in your cosmetic journey.
Be the first to know about special offers and exclusive events.
The newest advances in cosmetic surgery including breast augmentation, facelift, rhinoplasty, and more.
Each of the members are experts in the their respective fields to provide you with the best possible all around care.u00a0 Most importantly, we refer our family members to each other because we trust each other.
Plastic Surgeon at Aesthetica Cosmetic Surgery and Laser Center
Dr. Phillip Chang is a leading plastic surgeon in Loudoun County who specializes in surgical and nonsurgical cosmetic procedures for the breast, body, face, and skin. He is board certified in plastic surgery by the American Board of Plastic Surgery and is the founder of Aesthetica Cosmetic Surgery & Laser Center in Leesburg, VA. Dr. Chang is dedicated to providing high-quality service that concentrates on the unique needs and concerns of his patients. He believes combining attentive care and minimally invasive techniques is the best avenue for achieving beautiful, natural-looking results. Dr. Chang is thrilled to be serving the greater northwest area of Washington, D.C. with top cosmetic care that is dependable and trustworthy.
Melanie Schwartz, BSN
Cosmetic Nurse
Laser Expert
Botox and Filler Instructor
Coolsculpt and Sculpsure Certified
Katy Downs, BSN
Cosmetic Nurse
Laser Expert
Botox and Filler Instructor
Coolsculpt and Sculpsure Certified Counselor
Nutritional Counselor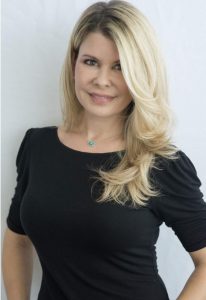 Angela Westbrook, BSN
Cosmetic Nurse
Laser Expert
Botox and Filler Instructor
Coolsculpt and Sculpsure Certified
Follow us on our other platform for more articles, plastic surgery images, and innovations on our social channels