What Will DiVa Feel Like?

2

min read
So you're taking the plunge! You're treating yourself to DiVa, the revolutionary Hybrid Fractional Laser technology to treat post-childbirth and menopause effects and increase vaginal health. You're probably excited, nervous, curious, and a handful of other feelings. 
One of the most common questions women have about DiVa concerns how it will feel. Does DiVa laser therapy hurt? Does DiVa feel uncomfortable? Should I expect anesthesia for DiVa? Generally, women describe DiVa as being minimally discomforting. There's usually just a warm sensation during the procedure followed by mild soreness after treatment. Our beauticians are certain to do everything they can to maximize your comfort during the treatment!
If you'd like, feel free to bring music and earbuds to help relax. The treatment itself only takes about 3-5 minutes, so by the time you've listened to two songs, it's over! Your comfort and safety is top priority. Remember, it's all about you!
Watch the video below for more information about DiVa, how it works, and how it feels, from real women who've experienced it!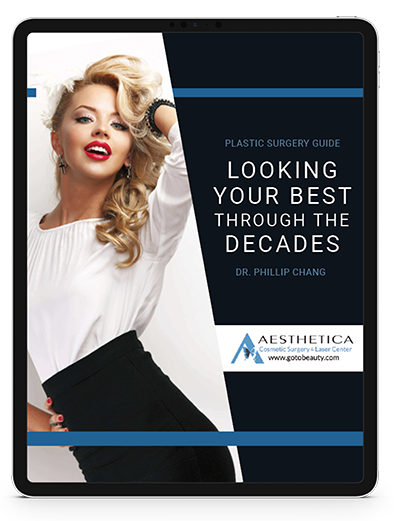 Insider's Roadmap to Every Decade of Life
Follow us on Youtube and watch our latest videos about plastic surgery procedures.
Are you ready to revolutionize your vaginal health for the better? We invite you to simply come in for a complimentary consultation with Dr. Chang or one of the cosmetic laser and injection nurses to explore what we can do for you! To find out more whether Aesthetica can help you, contact us online or at 703-729-5553 to arrange an appointment. Dr. Phillip Chang is a board-certified plastic surgeon in Northern Virginia near Leesburg, Virginia and an expert in a wide variety of cosmetic treatments.
Our office can provide you with helpful information, schedule a free consultation, and walk you through the many services and procedures we provide.
Contact Dr. Chang's Office:
Stretch marks affect men and women of various ages and backgrounds. These silver, reddish, or purple streaks appear on different body parts, often evoking feelings of self-consciousness. But what exactly are stretch marks, and what causes them? In this detailed guide, we will delve deep into the types and causes of stretch marks, shedding light on this common skin concern.
Read More »