Losing a significant amount of weight is an outstanding achievement. You have spent months going against all your instincts to eat the food you want, to encouraging yourself daily to work-out and go that extra mile on the bike or treadmill. There may have been times when no matter how well you stuck to your diet and exercise program, the scales were looking the same. But now you have reached your end goal, and you love looking in the mirror and seeing the new you in clothes you could only dream of before.
You should take a moment every day to tell yourself how proud you are of the slimmer, fitter you. Your friends and family were there encouraging you all the way, and they love the newly confidant person you have become. But when you lose a large amount of weight – say 100lbs plus – there is a downside: excess skin. For years, your body has been growing, and your skin has been growing with it. Unfortunately, skin can't always shrink to fit the new you. That's when cosmetic surgery can help.
Say Good-Bye To Excess Skin
Weight loss can leave many areas of the body with excess, saggy skin. A plastic surgeon can perform a number of procedures to cut away this excess skin in various areas, including:
Abdomen
Thighs
Arms
Buttocks
Neck
Breasts
Lower Body Lift
Upper Body Lift
Each individual is different and it is important to have a full consultation with your surgeon to talk over what you would like to achieve and what can be done for you.
Take Time To Consider All The Options
Skin removal surgeries are time-consuming, invasive, and can take longer to recover from than other procedures. Expect to be out of action for around a month, and there will likely be a hospital stay. If you would like to have a number of areas worked on, consider having it done at the same time. Yes, costs will be higher, but many surgeries (Aesthetica included) have payment plan options to help you stagger the costs. Overall, the cost will be less because you will only pay one sum of hospital and surgeon costs. Also, you only have one recovery period to plan for. 
What Happens During The Procedure?
Prior to the surgery, you are advised to stop smoking, not take aspirin or blood thinners, and stop taking certain medications. On the day, you will be taken into surgery and a general anesthetic will be administered. Depending on what you have done, the operation will last between 3 and 7 hours. Be prepared to have at least an overnight stay in hospital. 
The surgeon will make a number of incisions, cut away the excess skin, and then suture together the two areas to provide a smoother, tighter look. The scars are long but the surgeon will make every effort to hide them behind bikini lines and in hidden areas of the body like the groin and armpit.
Once you are out of surgery, you will be taken to the recovery area and then either taken to a hospital room or taken home by a friend or family member who should remain with you to ensure you are resting and recovering well.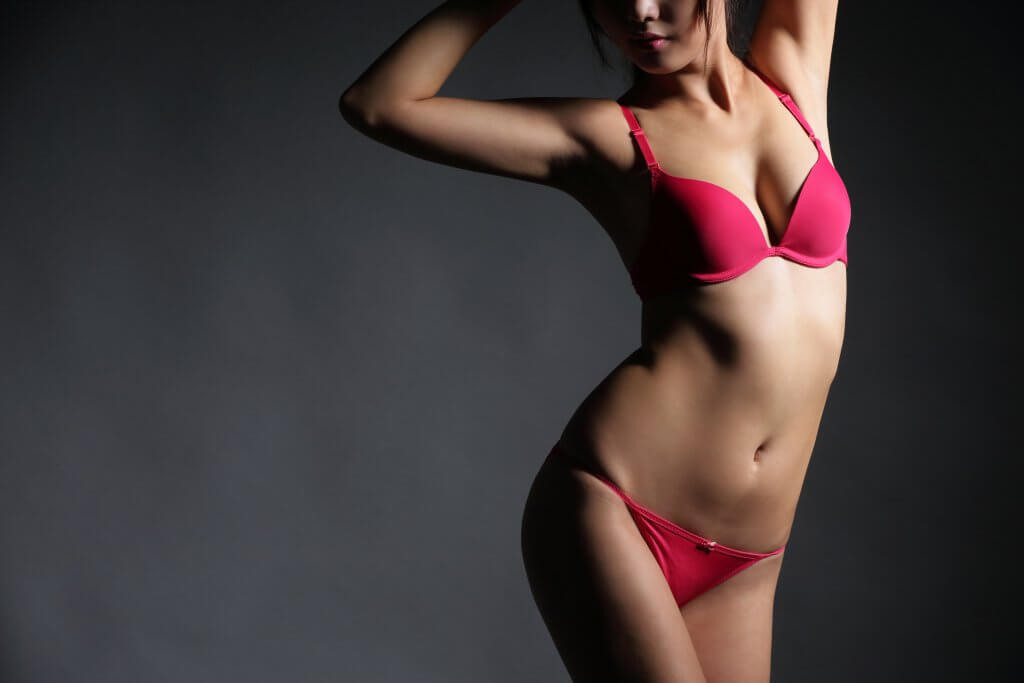 What Will The Recovery Be Like?
A compression bandage will be wrapped around the areas of surgery, and you may have some small tubes attached to the wound to help with fluid build up and swelling. You must take it very easy and expect to stay home for 1 -2 weeks. You should avoid lifting or stretching to protect the sutures. Your surgeon will give you detailed instructions on how to care for the wound site. You will also be given pain medication. Most people can return to low impact activities within 4 weeks. Expect to be able to return to normal activities around 6 months. It is a very invasive surgery with larger wound areas than other cosmetic procedures.
But the reward is great, and you will notice the effects immediately. Although you will need to be careful for those 6 months, you will be able to wear whatever you wish and go out with friends and family. It really is a life changing surgery.
FAQs About Surgery After Weight Loss
For those wondering whether after weight loss surgery might be the best cosmetic solution for you, we invite you to simply come in for a complimentary consultation with Dr. Chang or one of the cosmetic laser and injection nurses to explore whether you would make a good candidate. To find out more whether Aesthetica can help you, contact us online or at 703-729-5553 to arrange an appointment. Dr. Phillip Chang is a board-certified plastic surgeon in Northern Virginia near Leesburg, Virginia and an expert in a wide variety of cosmetic treatments.
Our office can provide you will helpful information and schedule your free consultation.
Contact Dr. Chang's Office:
Stretch marks affect men and women of various ages and backgrounds. These silver, reddish, or purple streaks appear on different body parts, often evoking feelings of self-consciousness. But what exactly are stretch marks, and what causes them? In this detailed guide, we will delve deep into the types and causes of stretch marks, shedding light on this common skin concern.
Read More »