The Best DiVa Vaginal Therapy Provider in Northern Virginia!

As we age, so does every part of our body. For women, vaginal changes and dryness are real frustrations encountered during the late years in life because of decreased sexual satisfaction and the ability to hold urine. The answer to this struggle? The diVa Laser Vaginal Therapy!
This decrease in vaginal health is usually caused by factors such as vaginal childbirth and menopause. You may need to have diVa Laser Vaginal Therapy if you are experiencing any of the following symptoms:
Vaginal dryness
Vaginal itching or burning
Painful sex or penetration
With the diVa laser, the condition of the vaginal tissue can be rejuvenated, helping women regain their confidence and self-esteem. The treatment is amazingly quick, yet its benefits can last for a lifetime.
Why diVa Laser Vaginal Therapy?
Well, to answer this directly, why not? Aging and pregnancy events can weaken and stretch pelvic muscles and the vaginal walls. This even worsens when the pelvic tissues are torn during vaginal childbirth. The diVa laser is a high-tech equipment that effectively targets the vaginal wall, allowing the growth of new healthier tissue.
Unlike other procedures, the diVa laser system is a nonsurgical procedure, so it can be completed in just 5 minutes, although there will be multiple sessions every other month. The doctor first applies a topical cream, then injects a numbing agent to make you comfortable during the treatment. 
The dilator will then be inserted into the vaginal canal, where its Hybrid Fractional Laser (HFL) system rotates to target the vaginal wall. DiVa will simultaneously apply two laser beams to the vaginal canal walls for a more significant effect.
The first laser will improve tissue quality by deeply resurfacing the tissue layers. On the other hand, the second laser warms the layers where the collagen is.
There is minimal discomfort since a disposal applicator covers the laser device, thanks to its ergonomic design. This treatment is cleared with the Food and Drug Administration (FDA), so you can be assured that this is safe.
Where Can I Avail of diVa Vaginal Therapy near Me?
In Northern Virginia, you can find the best clinic that offers diVa Laser Vaginal therapy. Led by expert plastic surgeon Dr. Phillip Chang, Aesthetica Cosmetic Surgery & Laser Center specializes in vaginal rejuvenation. Using diVA technology, the top-voted cosmetic group provides excellent services for vaginal wall tightening, labiaplasty, and treatments for stress urinary incontinence (SUI) and vaginal dryness.
If you are currently experiencing symptoms of vaginal health decline, then you are in for a treat because Aesthetica offers free consultations to its clients. You can book this free consultation and visit the clinic at your most convenient time.
You might be thinking if diVa is a bothersome procedure, but in reality, it's the opposite! The divA procedure of Aesthetica is smooth and quick, finishing the therapy in 3 to 5 minutes. What's more is that you can customize the therapy based on your desired results.
You can take an appointment with the clinic and undergo the therapy during your lunch break, so there's no downtime! You can immediately return to your daily routine.
When calling for a consultation, Aesthetica will provide a simple checklist to do an initial assessment if you are a candidate for diVa laser vaginal rejuvenation. Key assessment survey questions include the following:
Are you leaking urine when jumping, coughing, or sneezing?
Are you feeling pain during intercourse because of vaginal dryness after menopause?
Is sex not as satisfying after delivering a baby through vaginal birth?
How Will diVa Vaginal Therapy Help Women?
The state-of-the-art hybrid laser technology of diVa will restore the elasticity and tightness of the vaginal walls. This is because of the growth of new cells in the vaginal lining, improving the lubrication. With good vaginal health, pain experienced during sexual intercourse will decrease. 
After treatment, you can immediately go back to your routine, but it is highly advised that you avoid any sexual intimacy or insertion of feminine products for at least 48 hours. This is to ensure that the healing process will not get disrupted.
With regenerated vaginal health, the treatment has been proven to improve women's sex life and exuding self-confidence. Women who undergo diVa Laser Vaginal therapy will observe improvements in sexual dysfunction and heightened orgasms.
Other conditions that can be alleviated through diVa laser therapy are the following:
Vaginal atrophy
Vaginal laxity
Stress Urinary Incontinence
Difficulty in having an orgasm or sexual arousal
Many women have reported immediate improvements in sexual pleasure and vaginal comfort. For continuous improvement, it is essential to comply with the remaining two sessions. It would be best to seek advice from the doctor on your post-regimen continuously.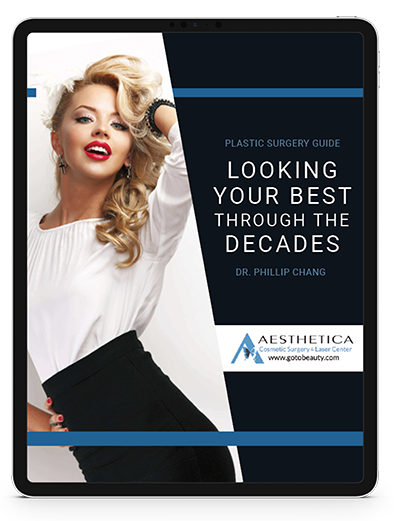 Insider's Roadmap to Every Decade of Life
Follow us on Youtube and watch our latest videos about plastic surgery procedures.
For those wondering whether diVa vaginal therapy might be the best cosmetic solution for you, we invite you to simply come in for a complimentary consultation with Dr. Chang or one of the cosmetic laser and injection nurses to explore whether you would make a good candidate. To find out more whether Aesthetica can help you, contact us online or at 703-729-5553 to arrange an appointment. Dr. Phillip Chang is a board-certified plastic surgeon in Northern Virginia near Leesburg, Virginia and an expert in a wide variety of cosmetic treatments.
Our office can provide you with helpful information, schedule a free consultation, and walk you through the many services and procedures we provide.
Contact Dr. Chang's Office:
In a world where first impressions matter, maintaining a youthful and radiant appearance has become a top priority for many. While aging is an inevitable part of life, the beauty industry has evolved to offer various solutions to help defy the hands of time. One such solution that has gained immense popularity is Juvederm, a revolutionary facial filler treatment. In this blog, we will delve into the world of Juvederm, exploring its benefits and how it can help you achieve a youthful appearance. Whether you're looking to reduce wrinkles, enhance your lips, or restore lost volume, join us as we uncover the transformative effects of Juvederm and discover how it can revitalize your confidence and self-image.
Read More »