Cluck, gobble! On turkeys, the fleshy parts of their necks are called "wattles" or "dewlaps." Male turkeys strut their magnificent wattles while gobbling their elusive gobbles to attract lady hens. While our feathered friends may find their wattles irresistible, we humans generally find the classic "turkey neck" look not so desirable. 
As humans get older, our muscles loosen and our skin loses its elasticity. Combined, this causes wrinkly, saggy skin below our chins and at our necks. Environmental factors, smoking, and genetics can also contribute to a saggy neck. 
Fortunately, there are many easy solutions to fixing a turkey neck look. Exercises, cosmetics, and surgery can all be worthy investments to help you tighten your neck and gain your confidence. 
Exercises For A Tighter Neck
Think about it – when was the last time you exercised your neck? The neck is one of the least exercised areas of the body. Those loose muscles contribute greatly to turkey neck! These easy exercises can be done anywhere for a tighter, stronger, toned neck. Facial and neck exercises can shape your neck muscles, helping keep your jowls tight.
Stretch your neck back and to the sides every once in a while to keep the muscle lean. Do the Chew Exercise by leaning your head far back and making chewing motions with your mouth closed at least 20 times. For the Kiss Exercise, lean your head far back and pucker your lips, then relaxing them, also at least 20 times. 
For the Push Exercise, hold your palm to your forehead. Press your head against your palm without leaning your head forward (you should feel the muscles in your jawline straining slightly). Hold this for at least 10 seconds. Then put both of your hands behind your head, pushing your neck back. Hold this for at least another 10 seconds.
Cosmetics, Makeup, and Lotions
The Makeover: Necklifts & Coolsculpting
If you're ready to say goodbye to your turkey neck for good, then a necklift may be right for you. This procedure involves small incisions above the ears and below the neck. The surgeon will then "lift" the muscles and skin in order to shape and tone the neck. Extra skin and fat is removed, the incisions are closed, and the turkey neck is gone! While the procedure can cost around $6,000-$10,000, most men and women see this as a long-term solution that makes them look and feel younger, and overall boosts their confidence.
Not ready for surgery? That's okay! Coolsculpting is another option for getting rid of turkey neck that doesn't require incisions. This revolutionary procedure uses a hand-held tool that freezes fat, killing the fat cells. Those fat cells are then naturally drained from the body as time passes. It's effective in reducing up to 25% of targeted fat areas in patients! It's non-invasive, long-lasting, and there is near no recovery time. While the results are not as instant as a necklift, it is still a great option for those looking to bid adios to their turkey neck.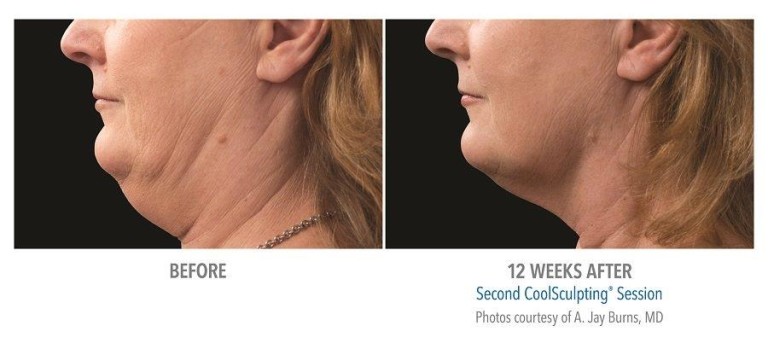 Ready To Say Goodbye To Turkey Neck?
Cold turkey your turkey neck! We invite you to simply come in for a complimentary consultation with Dr. Chang or one of the cosmetic laser and injection nurses to explore what we can do to help your neck. To find out more whether Aesthetica can help you, contact us online or at 703-729-5553 to arrange an appointment. Dr. Phillip Chang is a board-certified plastic surgeon in Northern Virginia near Leesburg, Virginia and an expert in a wide variety of cosmetic treatments.
Our office can provide you will helpful information, schedule a free consultation, and walk you through the process of your procedure.
Contact Dr. Chang's Office:
Like with many surgical operations, it's best to understand the pros and cons beforehand. Good enough, we broke down the common risks associated with tummy tucks, how to reduce its side effects, and how a top plastic surgeon like Board-Certified Plastic Surgeon Dr. Phillip Chang from Aesthetica Cosmetic Surgery and Laser Center avoids them.
Read More »