Top Medical Doctors in Loudoun County
Here in Loudoun County we are proud of the many skilled professionals serving our community. With a heart for the people, these doctors have all reached above and beyond to refine their practice, perfect their technique, and shine bright in their area. If you're looking for the best medical services in Northern Virginia, these doctors will not only meet your expectations but also far exceed them.
Aesthetica Cosmetic and Laser Center : Phillip Chang, M.D
Aesthetica Cosmetic and Laser Center is Loudoun County's plastic, reconstructive, and cosmetic procedure center for the face, breast, body, and skin. Founder and director Dr. Phillip Chang is an award-winning, board certified doctor featured in New Beauty Magazine and The Prime Buyer's Report as one of Loudoun County's "Top 10 Plastic Surgeons." He is a proud member of the American Society of Plastic Surgeons (ASPS) and the American Society for Aesthetic Plastic Surgery (ASAPS). Additionally, he's earned over a dozen national and internationally acclaimed awards for his medical skill, safety, quality, and patient care.
In addition working at Aesthetica, Dr. Chang is nationally acclaimed for his expertise on post-traumatic reconstructions. He works at the emergency room at INOVA Loudoun performing multiple post-injury surgeries – helping people achieve natural-looking results again with short recoveries and quality care.
Dr. Chang's specialty focuses on the body as a whole, creating customized results that best suit each patient's needs and wants. His best work includes breast lifts, tummy tucks, vaginal rejuvenation, and much more. He's the innovator behind the mini-facelift, one-hour nonsurgical rhinoplasty, and breast augmentation with minimal scarring. His artistic talent, immaculate skill set, and personal investment into each patient is a testament to his shining service.
To read Dr. Chang's full bio, click here.
The Medi Weightloss program is a lifestyle-changing program to help patients improve their life, become healthier, and lose weight. Run by Dr. Chang, this program uses highly trained physicians and professionals, Medi Weightloss has an extraordinary track record for transforming lives and helping patients get the body they want.
Watch the video below to learn more about Dr. Chang's weightloss program!
Lansdowne Ambulatory Surgery Center: Dr. Virginia Madey, M.D., F.A.C.S.
Lansdowne Ambulatory Surgery Center is Loudoun County's full-service outpatient facility licensed, Medicare certified, AAAHC accredited, and member of the Ambulatory Surgery Center Association. With over 14 years of experience, Dr. Virginia Madey specializes in general, minimally invasive robotic surgeries.
Dr. Madey obtained her B.S. in Biopsychology and Cognitive Science from the University of Michigan, earned her Master's in Physiology and Biophysics from Georgetown University, and received her Medical Degree from the Virginia Commonwealth University School of Medicine. She then completed her residency and training in General Surgery at MedStar Washington Hospital Center in DC.
Dr. Madey is a highly skilled, board certified surgeon with memberships in the Society of American Gastrointestinal and Endoscopic Surgeons and the American College of Surgeons. She receives high marks from her patients for being an educated, kind surgeon who could not be more wonderful to work with.
The Urology Group In Northern Virginia: Jennifer L. Young, M.D.
The Urology Group in Northern Virginia is Loudoun County's most advanced urological care patient facility with various awards and areas of expertise. Jennifer L. Young is an internationally acclaimed surgeon with awards from Chicago, Shanghai, and Amsterdam. She's earned various awards including Top Doctor by Washingtonian magazine, Top Doctor in  Norther Virginia Magazine, and "Top 100 Women of Loudoun County" by Loudon Business Journal.
Dr. Young has an impressive commitment to constantly improving her work and expanding her field of knowledge. She is certified by the American Board of Urology and is a member of the American Urological Association. She serves on multiple medical committees at multiple hospitals and is a Co-Director of Robotic Surgery at StoneSprings Hospital. She has also published multiple articles about her medical procedures and presented her work at national and international meetings.
Dr. Young's specialties are in robotic cancer surgery, especially in prostatectomy's for prostrate cancer, partial and radial nephrectomy for kidney cancer, and kidney reconstructive surgeries. In addition to providing a wide range of surgeries, some of her most popular procedures include vasectomies, robotic kidney stone removal, advanced ureteroscopy, and more.
Virginia Infusion Therapies: Dr. Jay Kugler, D.O.
Virginia Infusion Therapies (VIT) offers Loudoun County with Ketamine Infusion Therapy for depression, anxiety, and chronic pain. Dr. Jay Kugler has over 20 years of expertise under his belt and is VIT's founder. He graduated with honors from the Osteopathic Medical School at the University of North Texas Health Science Center after receiving his degree from San Diego State University.
In addition to working at VIT, Dr. Kugler works at the emergency room, where he often uses ketamine infusions to greatly help patients with pain, recovery, and overall improved wellbeing. His work in the ER led Dr. Kugler to partner with Dr. Phillip Chang from Aesthetica to create VIT as a permanent facility.
Dr. Kugler not only has impressive medical expertise, but he also has great compassion for people suffering from depression, anxiety, chronic pain, suicidal thoughts, post-traumatic stress disorder, and more. He is dedicated to helping each patient on a personal level improve their quality of life and wellbeing, helping each patient shine bright.
Podiatry: Dr. Monique Renee Muronda (Rolle), M.D.
Lansdowne Podiatry is Loudoun's highest rated podiatric care service, utilizing state-of-the-art technological techniques for each patient. It's CEO Dr. Monique Renee Muronda (Rolle) is a Board Qualified physician by the American Board of Foot & Ankle Surgery and is a member of various acclaimed associations such as the American Diabetes Association, American and Virginia Podiatric Medical Association respectively, and the American College of Foot and Ankle surgeons. While her general foot care services are unmatched, she also specializes in complicated cases like chronic wounds, reconstructive foot surgery, diabetic limb salvage, athletic injuries, and foot issues involving special needs children.
Dr. Muronda (Rolle) has extensive medical experience ranging from her rigorous 4-year surgical training to serving at INOVA and Hospital Wound Centers. Bridgepoint Hospital, United Medical Center in the District of Columbia, INOVA, and Howard University Hospital all recommend her with high marks. Her expertise, kindness, and attention to detail make her one of Loudoun's best.
Orthopedics: Dr. Matt Gavin, M.D.
Leesburg Orthopedics is Loudoun's first choice in Orthopedic care, especially for sports-related injuries or therapy. Dr. Matt Gavin is the lead orthopedic surgeon with specialties in knee and shoulder work. His impressive resume includes working with professional athletes including the New York Knicks, multiple World Cup soccer teams, professional tennis players, and Marine Corps Marathon runners. Dr. Gavin also takes pride in working with the everyday athlete. He treats all types of sports injuries, arthritis, and joint replacement needs.
Dr. Gavin graduated from Georgetown University Medical School, completed residency training for orthopedics at Georgetown University Hospital, trained with knee and shoulder fellowship at the esteemed Insall Scott Kelly Institute in New York City, and studied the newest medical procedures in a fracture fixation with a trauma fellowship in Switzerland. Dr. Gavin works closely with every patient, wanting to get athletes back on the field and people back to their best lives.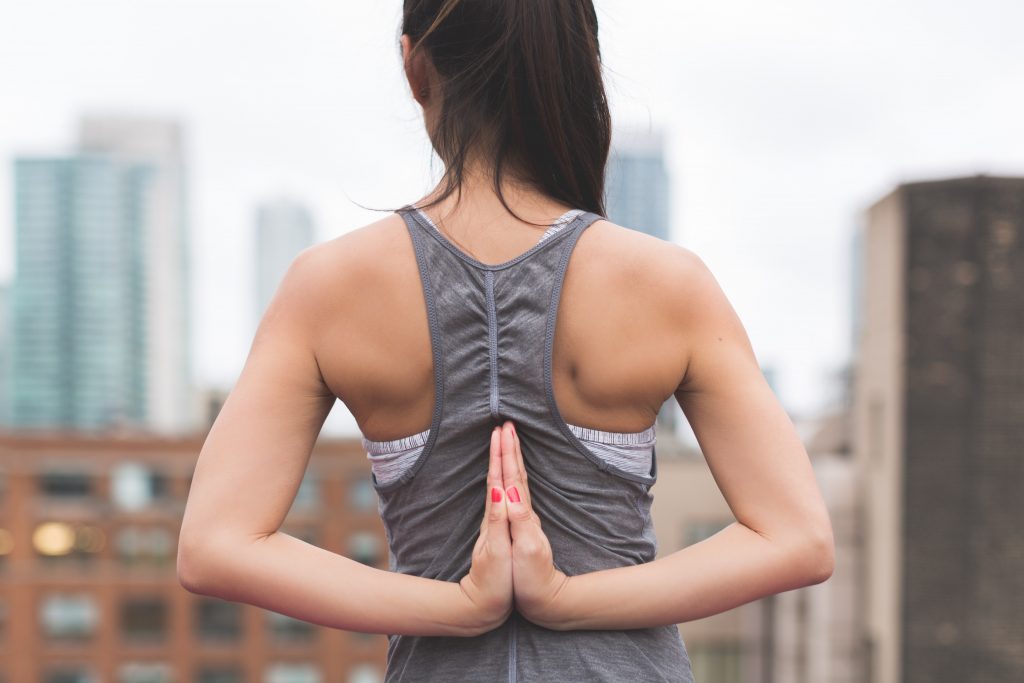 Medical Group: Dr. Jeffrey Martin
Loudoun Medical Group Primary & Immediate Care Center follows its motto to a tee: Quality Care When You Need It The Most! Dr. Jeffrey Martin, the Lead Family Physician, is no exception. He has an exceptionally diverse history that started near home at the University of Virginia, where he received his B.S. in mechanical engineering, then graduated from the Medical College of Virginia. He completed residency nearby at the University of Virginia Family Medicine Program.
But Dr. Marin didn't stay in Virginia forever — With a heart to help children, Dr. Martin traveled to rural Nepal as a volunteer doctor at a missions hospital. There, he experienced all kinds of unique cases that not only blessed many Nepalese, but also greatly refined his medical experience. Upon his return to Virginia, he took on another unique job as the First Med Urgent Care Center and the Medical Director for the Albemarle Charlottesville Regional Jail.
In addition to these extraordinary experiences, Dr. Martin also completed his Faculty Development Fellowship at the University of Virginia Family Medicine Program. Dr. Martin is well equipped to handle any case, for any need. He is kind, intelligent, and has an evident great care for his patients. 
Pediatric Group: Dr. Nicole Connolly, MD
The Pediatric Group in Loudoun is the highest rated Pediatric group in Loudoun County. Dr. Nicole Connolly is one of the best pediatric specialists, especially in infants. She is Board-Certified by the American Board of Pediatrics and is a proud Fellow of the American Academy of Pediatrics. She has been through rigorous training to meet the needs of all kinds of children in every stage of their development. All children are unique, and Dr. Connolly does her best to provide each and every child with the care that is right for them. Dr. Connolly always receives high marks from her patients and their families for her outstanding service. 
Dr. Connolly received her specialty training from St. Christopher's Children Hospital for Children in Philadelphia and graduated from New York Medical College in New York. She has had many years of experience in the pediatric field and is more than prepared for any case. 
INOVA Loudoun Hospital has cared for the communities in and around Loudoun County for more than a century – and they plan to care for generations to come. INOVA has some exciting additions and changes to improve their services even more! 
The new INOVA Natural Birth Center is the area's only hospital-based Natural Birth Center, providing mothers with the care and attention they need while giving birth naturally. 
The New INOVA HealthPlex in Ashburn offers a free-standing 24/6 ER with an Imaging Center, Primary Care Unit, OB-GYN specialist, Physical Therapy, and Pediatric Specialists of Virginia. The Surgical Center has expanded, providing three new operating rooms and a new endoscopy suite in order to properly care for each patient while providing privacy. 
These additions are only the tip of the iceberg – a new Level III Trauma Designation, comprehensive breast imaging, genetic counseling, a heart and vascular institute, and multiple upgrades are a few more of the additions that have improved INOVA's services. INOVA is continuously upgrading and expanding to stay up with the times and provide their patients with the best possible care.
Travel for Out of Town Patients
Out of town patients can fly in to Dulles International Airport near Washington, D.C.  and stay across from our office at the Lansdowne Resort near Leesburg, Virginia.  Our helpful staff can assist you with making these arrangements at 703-720-5553.
Innovations in cosmetic surgery, coupons and specials and invitations to our free seminars delivered to your inbox!
Sign Up For Our Newsletter
Stretch marks affect men and women of various ages and backgrounds. These silver, reddish, or purple streaks appear on different body parts, often evoking feelings of self-consciousness. But what exactly are stretch marks, and what causes them? In this detailed guide, we will delve deep into the types and causes of stretch marks, shedding light on this common skin concern.
Read More »