Summertime calls for some fun in the sun. Beach days, barbecues, and vacations are among some of the essential summertime activities, but can be dampened with the ultimate summer bummer: sunburn. A little too much exposure to the sun doesn't seem like that big of a deal, but over time, repeated overexposure to sun and harmful UV rays can cause early wrinkling of the skin, sun and age spots, and may eventually put you at risk for developing skin cancer and melanoma. To be the best sun bum, important precautions and aftercare are essential to keeping your skin happy and healthy. Here's how to take the best care of your skin before, during, and after a day in the sun. 
Protect Skin Before Sun Damage
Hydrate, Hydrate, Hydrate Your Skin
Our bodies are composed of up to 65% water, so maintaining a steady supply of hydration will be crucial to help prevent overexposure to sun. Hydrate beginning at least an hour before your sun exposure, and be sure to bring a water bottle (or two!) with you to the beach. Being in the sun means sweating, so it's important to keep replenishing the nutrients and minerals lost during perspiration. You'll want to keep drinking water long after you've returned from the beach too. This will help prevent sun headaches, and will help replenish your skin's water content after spending a day under the rays.
Always Apply Sunscreen To Your Skin
No one is immune to UV rays. No matter how much you may "never burn", your skin is still subject to harsh, skin-altering light waves. You're never too busy to apply sunscreen, so make sure you do it, and you do it correctly. Apply sunscreen before getting dressed to ensure you've covering all your bases. Sunscreen takes about 20 to 30 minutes to settle into the skin before it can effectively block UV rays. Take some time before you head out for the day to apply from head to toe. A one time application is better than nothing, but remember: the key to making your sunscreen go the distance is to reapply every 2 hours, or sooner if you've been swimming or sweating. Lastly, don't be afraid of sunscreen; feel free to double up on your products. Some suggest beginning with a spray sunscreen, then lathering a thick layer of lotion on top. 
Remember to "Slip, Slap, Slop"
A mantra worth repeating, this three-step reminder will help you prepare and stay protected from harmful UV rays that damage skin. Slip on some loose-fitting clothing for coverage. Breathable fabrics like cotton work best for keeping you cool and your skin covered. Slap on a wide-brimmed or baseball cap to help keep rays off your face. The skin under your eyes is especially sensitive, and taking direct sunlight won't do you much good if you're hoping to prevent wrinkles or sun spots. Slop on some sunscreen, and don't be afraid to be liberal with it! Reapply every 2 hours or sooner, and ensure you're covering every bit of exposed skin. 
Limit Your Skin's Sun Exposure
Dole out your exposure to sun progressively over time. The goal is to not spend hours and hours out baking in heat your first time outside. Head out in the sun for shorter periods of time, and keep yourself shaded when not enjoying the rays. The sun's peak hours are between 10 am and 4 pm, so if you're out and about for the day, make sure you have a space to take a break from the heat. Sunglasses are fashionable and functional, so accessorize your outfit with some shades that will make you look as good, all while protecting your sensitive eyes from UV damage. 
Check Your Sunscreen Products
Sunscreen does have an expiration date! Before applying your sun protection, check to make sure your product is fresh. If you're reaching for a bottle that has been sitting on a shelf for a while, it's better to toss it and invest in a new one. Expired, outdated ingredients will do little to protect your skin from damage. Make a plan to check and potentially restock your sunscreen stash before the beginning of the summer months. 
While nothing will be able to replace sunscreen as an effective sun barrier, you can invest in foods that are rich in Vitamin E and beta-carotene's to help supplement your skin's protection. Foods like mangoes, oranges, carrots, sweet potatoes, dark leafy greens, broccoli, and melons are all excellent sources of carotenoids, which helps boost your skin's protection while out in the sun. Almonds and other nuts are rich with Vitamin E, another excellent defense from UV rays. Take some of these as snacks on the beach, or incorporate them into your yummy summer diet.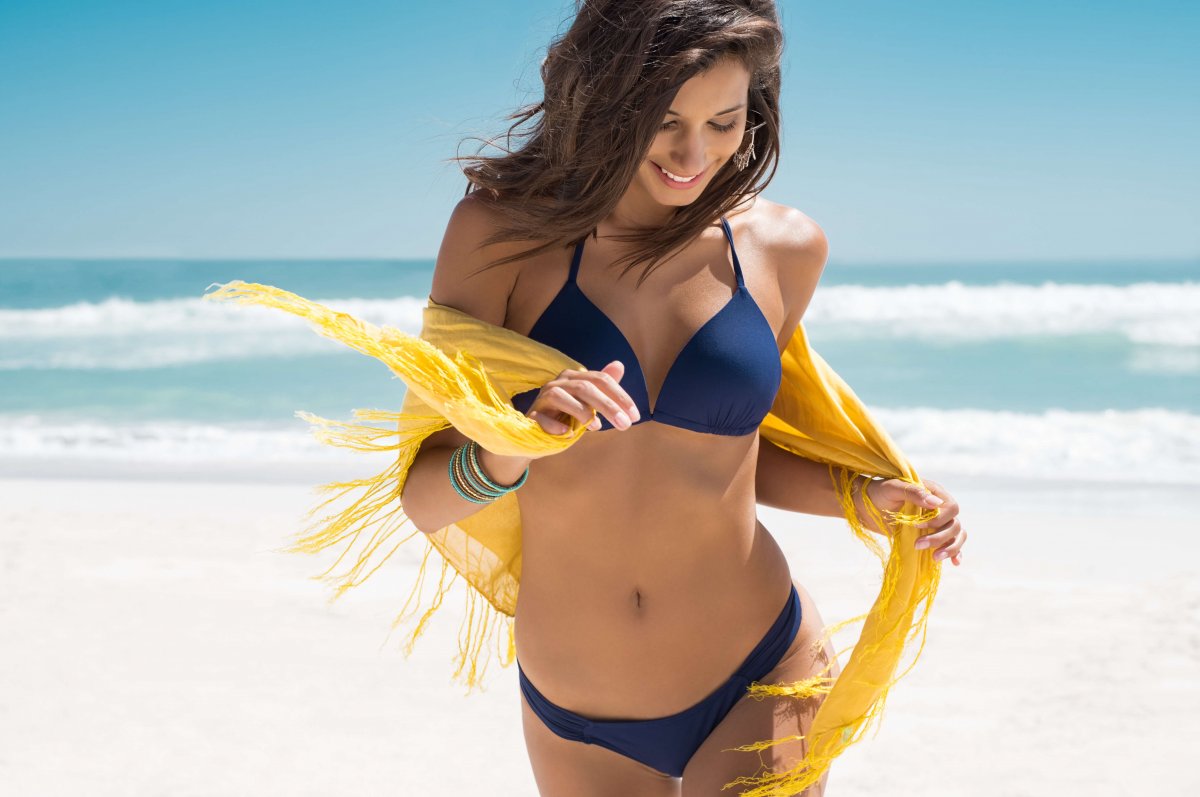 Protect Skin After Sun Damage
Cool Your Skin With A Quick Rinse
After a long day at the beach, your skin becomes fatigued and dehydrated from exposure to the sun. Getting home and rinsing the day away isn't just relaxing: it's also beneficial to your sun exposed skin. Taking a cool shower helps reduce your skin's temperature and washes off any residual salt molecules or chlorine. The sooner you can rinse off, the sooner you can rid your skin of some major dehydrators. You'll also want to wash off any residual sunscreen products: leaving these on can clog pores and leave you feeling a little sticky. 
Moisturize Your Skin After Sun Exposure
Even if you've been drinking water continuously throughout your day, have stayed in the shade, and doubled up on sunscreen, being exposed to outdoor conditions can weather your skin. After rinsing off, restore your skin's moisture barrier with a light lotion moisturizer. Your skin will feel quenched and will help soothe any redness you might have obtained while enjoying your sunny day. 
Continue Hydrating (Yes, Again!)
Now that you're home and out of the sun, you'll probably start to feel the fatigue of your beach day catch up to you. Staying hydrated is important not just when you're out in the sun, but long after you've returned home too. Lemon water and coconut water are both packed with electrolytes to help jump-start your hydration, and help quickly restore your body's water supply. Drink to healthy, hydrated skin!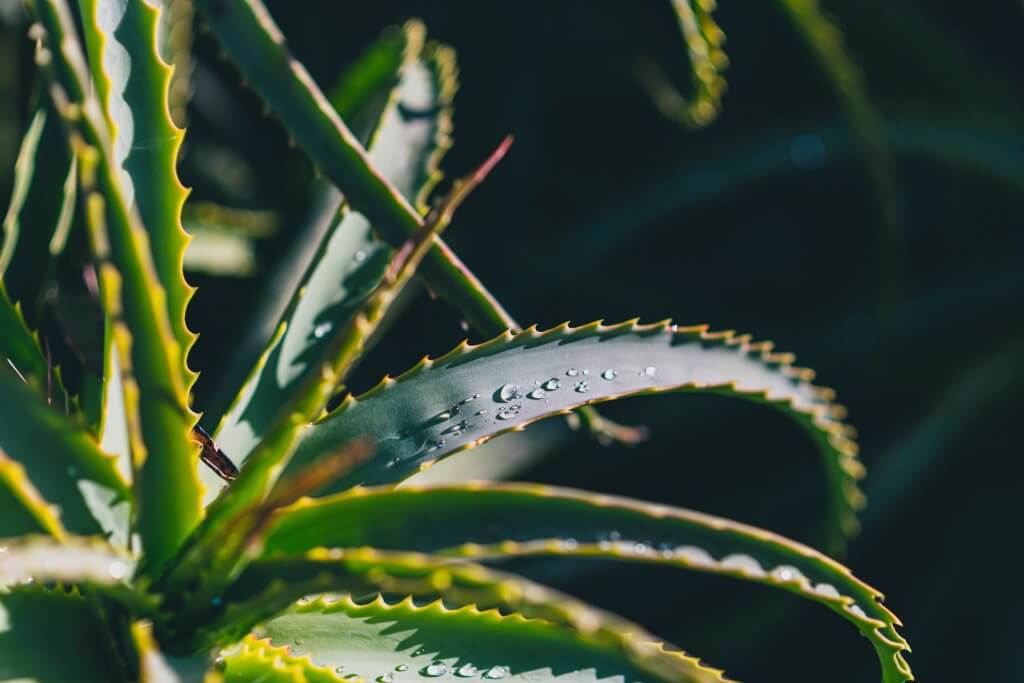 How To Repair Sun Damaged Skin
Immediate Sun Damage Treatment
Despite your best efforts, you've found yourself with the ultimate summer faux pas: a roaring red sunburn. Painful, hot, and itchy, no one likes redness to rain on their parade. Aloe Vera is a tried and true savior to those who have been scorched by a summer sun, and for good reason too! Aloe Vera is composed of almost 98% water, and has anti-bacterial qualities to help soothe and clean a tender sunburn. Bonus: grab a bottle of aloe gel and pop it in the fridge until you're ready to use it. The coolness will take the heat away from the burn, and keep it from itching too much. 
If aloe isn't cutting it, sprinkle some chamomile or green tea in a warm (not hot!) tub and soak for about 20 minutes. Chamomile has anti-inflammatory properties that are sure to soothe any irritation that comes from a pesky sunburn, and green tea will help prevent irritation and itching. 
Non-Surgical Sun Damage Treatments
If you've found yourself having a little too much fun in the sun, you've probably seen skin imperfections start to appear. Several non-surgical and non-invasive treatments are available to help combat or restore your skin to its former glory after discoloration, wrinkles, and sun spots. 
Forever Young BBL (Broad Band Light Therapy)
Broad Band Light Therapy (or BBL for short) is a non-invasive laser treatment designed for those who have seen discoloration, hyper-pigmentation, and heavily textured skin. BBL utilizes precise laser technology to stimulate the production of collagen in your skin, helping to repair damaged skin and restoring discolored areas to a more even skin tone. BBL gently heats the targeted areas of skin to stimulate collagen production, and is fine-tuned to each individual and their needs. Sun exposure and the often-unsightly damage that comes with it can be reversed, and many clients have seen beautiful, even, and radiant skin following the procedure. 
A Micro Laser Peel is one of several laser skin resurfacing procedures, all of which are non-invasive and have little-to-no recovery time. During the micro laser peel, an ablative laser is used to removed the superficial layer of skin where discoloration and uneven skin tone resides. Once your skin is cleared of its blemishes, your body quickly acts to restore the layer of skin with fresh, youthful collagen, leaving new, baby-soft and clear skin. 
A step up from non-invasive laser treatments, microneedling is a more targeted procedure designed for clients who haven't seen many results from over-the-counter products. Microneedling uses ultra-fine needles to make tiny "micro-injuries" on your skin. Don't worry though – these micro abrasions are completely safe, and help your skin naturally produce elastin and collagen for a healthier overall complexion. 
PRP stands for "Platelet-Rich Plasma", and is a non-surgical and minimally invasive procedure that helps both with skin repair and hair growth. A popular and clinically effective treatment, PRP therapy uses you body's own platelets to target areas in need of a little help or recharging. By using your self-generated plasma, you're getting a treatment that's specifically designed for you and no one else. PRP Therapy has been incredibly successful in helping to minimize the appearance of wrinkles, and stimulate overall skin health. Plus, it can be injected into the scalp as a hair-loss treatment as well, stimulating luscious and fuller hair growth. 
If your skin could use a refresh after sun damage this past summers or many summers before, we invite you to simply come in for a complimentary consultation with Dr. Chang or one of the cosmetic laser and injection nurses to explore whether you would make a good candidate for one of our skin repair and rejuvenate services. To find out more whether Aesthetica can help you, contact us online or at 703-729-5553 to arrange an appointment. Dr. Phillip Chang is a board-certified plastic surgeon in Northern Virginia near Leesburg, Virginia and an expert in a wide variety of cosmetic treatments.
Our office can provide you will helpful information, schedule a free consultation, and walk you through the many skincare procedures we offer.
Contact Dr. Chang's Office:
Stretch marks affect men and women of various ages and backgrounds. These silver, reddish, or purple streaks appear on different body parts, often evoking feelings of self-consciousness. But what exactly are stretch marks, and what causes them? In this detailed guide, we will delve deep into the types and causes of stretch marks, shedding light on this common skin concern.
Read More »