Botox is great for reducing the look of  deep set wrinkles and erasing fine lines. It can make your face look younger and fresher and illicit comments from others such as, "You look so much brighter and less stressed! Have you been on vacation?" It is FDA approved and quick to administer with little recovery time, and it's virtually painless. That's why 7.44 million Americans had Botox injections in 2018.
The downside? Botox is not permanent. If you want to carry on seeing the results, you will need to have regular appointments. Botox wears off around four to six months after injections. But did you know that Botox doesn't disperse? Botox attaches itself to your nerve endings, paralyzing them and interrupting the communication between nerves and muscles which stops facial expressions. As the nerve endings regrow, the communication opens again and suddenly your face muscles can move again. So although you can't have Botox one time and all your wrinkles disappear forever, you can prolong Botox by taking certain steps to extend it's effects.
Avoid the Sun and Use Suncream
Did you know that some of the wrinkles caused by sun damage to the skin are not as susceptible to Botox? The wrinkles we get from scrunching up our faces against the brightness can be reduced when the muscles are paralyzed. But a lot of sun damage affects the elastin in our skin which affects firmness. Skin sagging can produce wrinkles.
Staying in the shade, wearing a large hat to protect your face and most importantly using a high SPF sunscreen is essential to combating and preventing sun damage and skin aging. If you would like a suntan, consider using self-tanning creams or having a spray tan at your local beauty salon. Tinted moisturizers and bronzing powder can also give you a healthy glow without the damage.
Excessive exercising can reduce the effect of Botox. You shouldn't stop what you are doing – exercising is important – but maybe consider your facial expressions and keep your face relaxed.
Stress is something else to try to avoid. It produces cortisol in your body which can wreak havoc on your skin. Skin conditions like acne and dry skin can appear or worsen, and collagen production is decreased which leads to skin aging. Find ways to reduce your stress – meditate, relax by spending time reading or doing a favorite hobby.
Sleep is another important factor in prolonging Botox effects. Getting plenty of it will reduce stress. But how you sleep can also be helping those wrinkles thrive. Sleeping on your side with your face squished on the pillow can create fine lines. Try to sleep on your back as much as possible.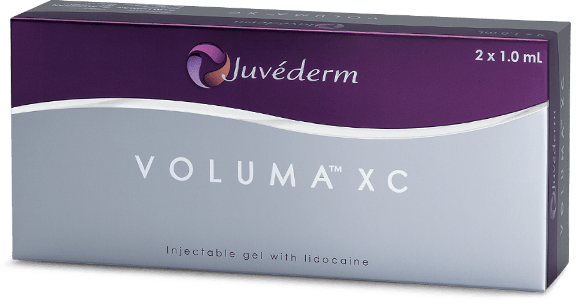 Combine Botox with Fillers
Botox can't fill in lines or plump out cheeks, which is why many women chose to have fillers alongside their Botox. This is also known as a Liquid Facelift. Fillers tend to last longer than Botox so your face will maintain a youthful appearance even as the Botox wears off.
Other treatments to consider are BroadBand Light therapy (BBL) or Microneedling. Both are non-surgical options that target skin damage and help promote collagen production and elastin to plump and firm the skin.
Practice Great Skin Care to Prolong Your Botox
Skincare is a must to help skin stay looking its best. Moisturize twice daily and use products that include retinols, hyaluronic acid, and antioxidants. These ingredients can boost collagen production, reduce skin redness and discoloration, and protect the skin from harmful radicals.
Consider Taking Zinc Supplements
A number of studies have shown that Botox reacts with zinc in your body and can increase the effects of Botox. Foods that are rich in zinc include: red meats, poultry, shellfish, beans and eggs. Even dark chocolate has some zinc! Zinc doesn't remain in your body, so you need a daily dose to ensure you have enough to help with your Botox and stay healthy. If you are struggling to get the daily amount, consider a supplement such as Zinc Picolinate by Thorne Research. They are American produced and quality tested.
Drinking plenty of water will help hydrate your skin which will both help it stay plump and also flush toxins from your body. Eating well is essential for staying healthy both within your body and without. Processed food and foods high in sugar can ravage the skin, leading to skin conditions such as acne.
Pre-Book Your Maintenance Appointments
A maintenance program will help your face stay looking younger and fresher for longer. Try to book your appointments so that you are having your next set of injections before your Botox has worn off. Regular appointments can result in your muscles responding to the Botox for longer. The muscles are paralyzed so aren't being used which causes them to become shorter and smaller.
Smoking is extremely harmful to the body. From a skin and aging perspective, constant smoking can cause wrinkles around the mouth and between the top lip and nose. The carbon monoxide in cigarette smoke messes with the oxygen in your skin. The nicotine reduces blood flow, discoloration, and dryness.
More questions about extending your Botox?
During the stay at home order, we invite you to schedule a VIRTUAL consultation with Dr. Chang or one of the cosmetic laser and injection nurses to learn how you can prolong your Botox results. Dr. Phillip Chang is a board-certified plastic surgeon in Northern Virginia near Leesburg, Virginia and an expert in a wide variety of cosmetic treatments.
Our office can provide you with helpful information, schedule a free consultation, and walk you through the many services and procedures we provide.
Contact Dr. Chang's Office:
Stretch marks affect men and women of various ages and backgrounds. These silver, reddish, or purple streaks appear on different body parts, often evoking feelings of self-consciousness. But what exactly are stretch marks, and what causes them? In this detailed guide, we will delve deep into the types and causes of stretch marks, shedding light on this common skin concern.
Read More »