Say Goodbye to Excessive Armpit Sweating with MiraDry®!

4

min read

Nobody wants to keep their sweat dripping under the armpits all day. While sweating is a normal body reaction to hot temperatures, it causes discomfort when doing your daily activities. And for some people who suffer from excessive sweating paired with a foul odor, the embarrassment may be too much to bear, especially if you have to interact with others.
While there are solutions to daily sweating, like using deodorants, these are just temporary measures that don't address the cause of sweating and foul odor.
In all honesty, your sweat glands, the eccrine and apocrine glands, do not emit a foul odor. However, the bacteria present in the armpits' skin could break down those acids produced by the apocrine glands. This reaction of the sweat glands releases a foul odor that no one desires.
Thanks to the continuous development in technology, eliminating the cause of sweat in odor is now possible through MiraDry®!
What Is MiraDry®, and How Does It Work?
MiraDry® is a non-invasive treatment that utilizes thermal energy to eliminate the odor and sweat glands present in underarms. The FDA has cleared the equipment used in MiraDry treatment for treating excessive sweating or hyperhidrosis.
The sweat glands sit around the fat cells underneath the skin. During this process, the handheld device suctions the skin in the armpit and cools it down while applying electromagnetic energy underneath. The thermal energy will cause thermolysis of the sweat glands, a condition where the sweat glands break down and die because of heat.
Although the process uses heat, you won't feel any pain because your practitioner will administer anesthesia before the session starts.
The applicator will continue to release heat throughout the treatment, which will last up to one hour.
You don't have to worry because removing the sweat glands in your armpit will not affect the way your entire body cools down. This is because your sweat glands in the armpit make up only 2% of all the sweat glands present in the body.
What to Expect Before, During, and After the Treatment?
Before the treatment, your plastic surgeon will have to numb you with anesthesia. Although there is minimal downtime, the anesthesia will be a lot of help to make you comfortable during the process.
There are different patterns for every type of armpit. From there, your plastic surgeon will start treating your armpit with the applicator. It will start suctioning your skin and let the heat penetrate the pores and sweat glands. After the treatment, you'll be 80 to 90% off sweat glands. As a result, you will have 100% dry underarm.
After the treatment, your plastic surgeon will prescribe some pain relievers. Expect some feelings of soreness or tenderness after the treatment, so better get some ice packs ready. MiraDry® recovery requires minimal effort. The lumps can get up to the size of a golf ball, depending on how you care for them. You can return to your work right after the treatment. And you can resume exercising a few days after the
Whom Can I Trust to Perform MiraDry® Treatment and How Much Does It Cost?
Depending on your case, the MiraDry® cost sits between $2000 and $3000.
Dr. Phillip Chang is a multi-awarded plastic surgeon with proven years of experience in the industry. With a mix of knowledge and skills combined with a personal approach, he identifies his patients' best underarm treatment plan. Here at Aesthetica, you will meet skin and beauty care specialists that are more than happy to serve you!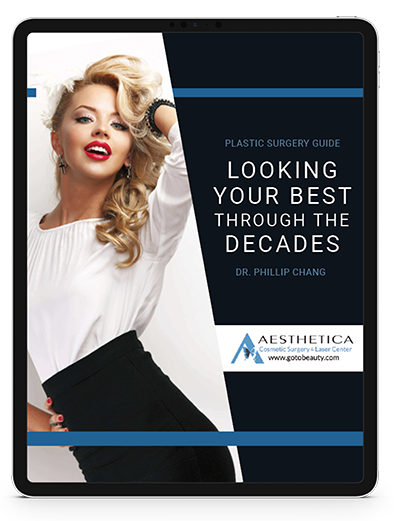 Insider's Roadmap to Every Decade of Life
Follow us on Youtube and watch our latest videos about plastic surgery procedures.
For those wondering whether MiraDry® might be the best cosmetic solution for you, we invite you to simply come in for a complimentary consultation with Dr. Chang or one of the cosmetic laser and injection nurses to explore whether you would make a good candidate. To find out more whether Aesthetica can help you, contact us online or at 703-729-5553 to arrange an appointment. Dr. Phillip Chang is a board-certified plastic surgeon in Northern Virginia near Leesburg, Virginia and an expert in a wide variety of cosmetic treatments.
Our office can provide you with helpful information, schedule a free consultation, and walk you through the many services and procedures we provide.
Contact Dr. Chang's Office:
Stretch marks affect men and women of various ages and backgrounds. These silver, reddish, or purple streaks appear on different body parts, often evoking feelings of self-consciousness. But what exactly are stretch marks, and what causes them? In this detailed guide, we will delve deep into the types and causes of stretch marks, shedding light on this common skin concern.
Read More »