A successful rhinoplasty, the reshaping of the nose, does not always require surgery. Using a method he pioneered over 15 years ago, Dr. Phillip Chang, a board-certified physician, has helped numerous patients achieve a balanced and well-proportioned profile with nonsurgical rhinoplasty. Through the use of injectables, nonsurgical rhinoplasty can provide many of the same benefits as the surgical procedure without the invasiveness or downtime – and still achieving outstanding results!
Subtle changes can be achieved for the right candidates during a single office visit. Nonsurgical nose reshaping cannot make the nose smaller. It can, however, add height, projection, straighten, and even fill in imperfections. Through the strategic use of injectable fillers (Radiesse, Juvéderm, and Voluma in combination or separately), Dr. Chang can finely sculpt the nose to provide a smoother, more balanced appearance.
Clients who are reluctant to get started because they don't understand enough about this revolutionary approach to facial beauty, will find the following Q&A helpful and make the decision process more manageable.
1. How Does the Nonsurgical Rhinoplasty Work?
Nonsurgical rhinoplasty takes approximately 30 minutes in your doctor's office. The nurse numbs your nose through either a topical numbing treatment or ice, and then filler is injected into the areas of the nose you want to address. The filler is then massaged into place. You can see the results immediately.
JUVEDERM and VOLUMA are the most common fillers used for non-surgical rhinoplasty. They are FDA approved and Dr. Chang is a Diamond Provider for Allergan, who makes them, which means he has the highest level of expertise in administering them.
2. What If I Don't Like the Look of My Nose Afterwards?
The benefit of nonsurgical rhinoplasty is that if you decide you don't like the results, you can reverse the procedure immediately. A simple injection of the hyaluronidase enzyme into the treated area dissolves the fillers within hours of their injection, removing their effects completely.
3. Is Nonsurgical Rhinoplasty Permanent?
Non Surgical rhinoplasty is not permanent. That's a benefit or drawback, depending on what you're trying to achieve by having rhinoplasty.
Often, clients who are unsure about committing to the surgical procedure will have nonsurgical rhinoplasty to ensure they're ready to move forward with the permanent option – a surgical nose job. For those wishing to continue with nonsurgical treatments, a refresh will be required every nine months to a year.
4. What are the Advantages of Using Fillers for Nonsurgical Rhinoplasty?
Naturally produced in the human body, hyaluronic acid is a compound that is ideal for rhinoplasty. Fillers like Restylane, Radiesse, or Juvederm are injected to increase the height of the nasal bridge, to help correct asymmetries, and to reshape the nasal tip or soften a hump along the ridge of the nose. In essence, they act as camouflage for imperfections.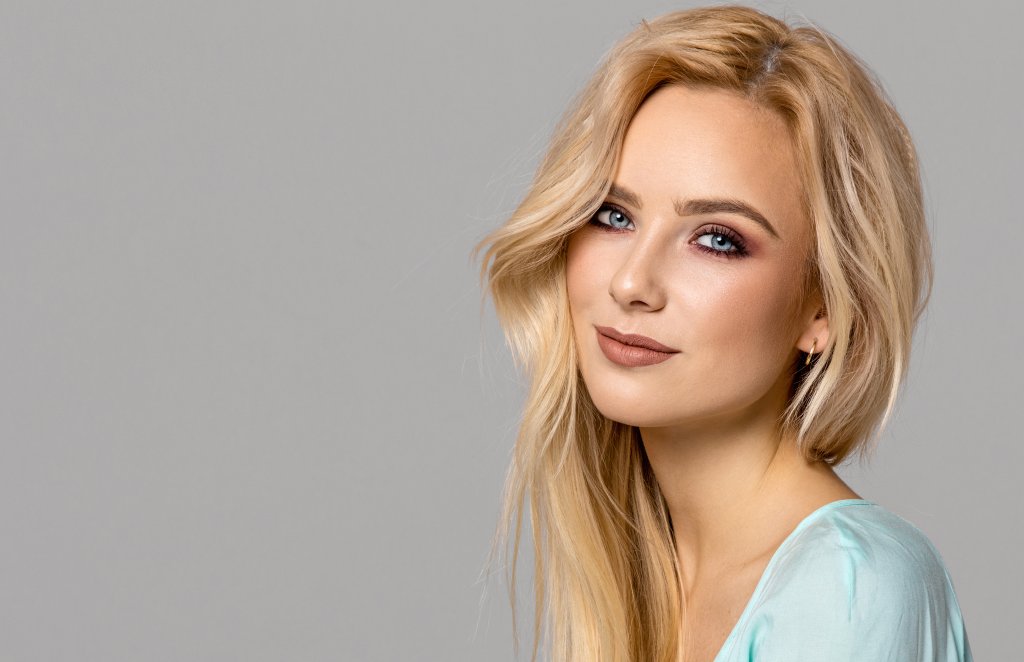 5. How Does Nonsurgical Compare with Surgical Rhinoplasty?
Surgical procedures are permanent, whereas the outcomes from nonsurgical nose jobs are reversible. Surgery takes a longer time to recover from and includes facial swelling, soreness and fatigue from the anesthesia.
6. Is There Any Downtime After Nonsurgical Rhinoplasty?
The downtime is minimal to non-existent following nonsurgical rhinoplasty. There might be a little redness or swelling for 48 hours, and it could take up to a week for the treated area to "settle down." But nonsurgical rhinoplasty does not stress the body like surgical rhinoplasty does. Patients are able to resume regular activity as soon as they leave the office.
7. What are Some of the Disadvantages?
The results of nonsurgical rhinoplasty are temporary; so for those who are looking for permanent results, this might be a dress rehearsal before electing to have the surgery. Hyaluronic acid fillers last from nine months to a year.
While fillers can smooth out and subtly sculpt or reshape the nose, they cannot actually reduce the size of your nose. Rhino-plastic surgery is the only way to achieve that outcome. On the upside, the nonsurgical procedure is a perfect precursor for those who are considering having surgical rhinoplasty and want to know what their results could be.
8. What Risks are Associated with Using Fillers for Rhinoplasty?
The nasal bridge is a sensitive area requiring expertise to treat. The arteries in that area are fragile and damage could affect eyesight. That's why it's essential to have highly trained cosmetic laser and injection nurses under the direction of a board-certified surgeon perform your procedure.
9. Who Makes a Good Candidate for a Nonsurgical Rhinoplasty?
Anyone who wishes to change the appearance of their nose in a subtle, non-permanent way is a good candidate. A nose can appear larger after added filler, and it should appear smoother. Patients whose goals are smaller noses need to go the surgical route.
Filler along the dorsum, or top of nose, can make it seem narrower, it doesn't actually make the nose smaller.
10. How Much Does a Nonsurgical Rhinoplasty Cost?
Cost varies by provider, location and the type and amount of filler used, but costs usually start at around $1,000. Set up a free consultation with your plastic surgeon to determine the exact costs of your nonsurgical rhinoplasty procedure.
For those wondering whether a non-surgical rhinoplasty might be the best cosmetic solution for you, we invite you to simply come in for a complimentary consultation with Dr. Chang or one of the cosmetic laser and injection nurses to explore whether you would make a good candidate. To find out more whether Aesthetica can help you, contact us online or at 703-729-5553 to arrange an appointment. Dr. Phillip Chang is a board-certified plastic surgeon in Northern Virginia near Leesburg, Virginia and an expert in a wide variety of cosmetic treatments.
Our office can provide you with helpful information, schedule a free consultation, and walk you through the many services and procedures we provide.
Contact Dr. Chang's Office:
Age can quickly take its toll on our bodies, especially our faces. So many women wish to bring back their younger selves' beautiful shape and aesthetics. So, why not do something about it? Your dream looks might lay a mini-facelift away!
Read More »