What is the deciding factor for when someone starts to look 'old'? Is it the appearance of fine lines around the eyes and mouth? What about deeper wrinkles that cannot be covered up by even the thickest foundation? 
Believe it or not, fat is what makes our faces look youthful. As we age, we lose fat in our faces and gain fat around our middles. Our skin begins to lose elasticity and fullness and begins to droop. We all know gravity pulls things down, unfortunately this rule also applies to our skin. Once we lose that fullness, how can we get it back?
Some might choose a facelift to help restore their face's youthfulness. And if your one of many who'd rather avoid surgery if possible, it's now possible to have a liquid – or nonsurgical – facelift! It's a combination of a number of treatments that will plump and refresh your skin. Could this be the treatment for you? Keep reading to learn how a liquid facelift could be the cosmetic procedure for you. 
What is a Liquid Face Lift?
For a while, the most common cosmetic answer to facial aging was a traditional face lift. A traditional face lift involved anesthesia and actual surgical incisions to pull the skin tight over the face to remove wrinkles. Not only is the recovery a bit intense for some, but this procedure doesn't add plumpness to the skin.
Instead of surgery, it has become more common to opt for the less invasive liquid face lift. A liquid face lift uses dermal fillers to lift, plump, smooth, and re-contour the face. The procedure results are achieved by using liquid injectable fillers such as Restylane, Perlane, Radiesse, Juvederm, Artefill, and Sculptra. Each of these products contains different ingredients that accomplish different results. Typically they are used in conjunction with Botox as well.
The use of Botox along with the other dermal fillers allows for longer lasting results. Botox blocks nerve impulses that cause muscle contractions. In certain areas, if injected, it can relax muscles and reduce the appearance of facial lines. This is especially useful when a filler has been used to fill in lines caused by facial expressions, such as lines around the mouth from smiling. Botox will prevent the muscle from being used as much and lengthen the time the filler lasts.
Your plastic surgeon will recommend the combination of these treatment that will work best for you. Take advantage of a free consultation to see what they recommend!
Why Get a Liquid Face Lift?
A liquid facelift is usually less expensive than undergoing actual surgery for a surgical facelift. Cost is usually determined by what is being injected and how many injections you need. Talk to your physician about cost before making a final decision. And although the results won't last quite as long as a surgical facelift, they still last for 6-12 months.
The other great part about a liquid face lift is there is no general anesthesia. During a typical liquid facelift procedure, a local anesthetic is applied to the areas being worked on and then, using syringes, the fillers are injected. For most people, you won't need to even take more than a day off work. There is little to no discomfort and no recovery time. You could have it done on your lunch hour!
The Botox and Fillers used in a liquid facelift are all FDA approved. Only go to someone who is licensed and experienced. They will know how and where to place your injections for the most natural look. Dr. Phillip Chang at Aesthetica Cosmetic Surgery and Laser Center is a a diamond Allergan provider of BOTOX and Juvéderm injectables.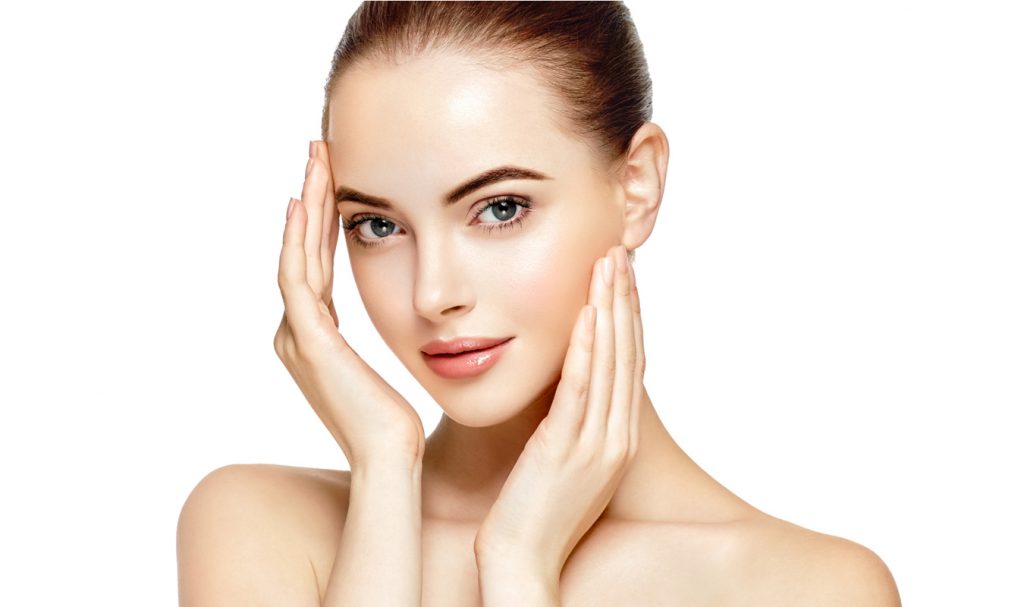 As with any medical procedure, make sure to talk to your physician about all risks. Typically, the main risks associated with a liquid face lift are bruising, especially if you use a blood thinning medication. If you are having a lip augmentation as part of your procedure, then be prepared for highly swollen lips for up to 24 hours after. So, don't book your treatment on the same day as a big event!
Remember. anytime anything punctures the skin, there is a risk of infection. This is greatly reduced with the use of sterilized, one use needles.
Because any cosmetic procedure carries inherent risks, it is always important to make sure that you are going to a board-certified physician in a certified facility. If you have any questions or concerns particular to your situation make sure you talk to your physician before having any procedure.
How Much Will a Liquid Facelift Cost?
Liquid facelifts are less expensive than a traditional surgical facelift. They are not permanent though. The fillers should last between 6 – 12 months, and Botox lasts between 3 – 6 months. So you should be prepared for touch up procedures.
How much a liquid facelift costs is dependent on the amount of fillers and Botox used and whether you have a lip augmentation. During your initial consultation, your practitioner will talk through the costs with you. These are great questions to ask during your free initial consultation.
Can You Combine It with Other Treatments?
Absolutely!
Many patients also have BroadBand Light Therapy (BBL) to treat redness and discoloration on their face. This also helps the skin to look smoother and younger. You may also consider CoolSculpting on your neck area to help with fatty jowls that can age your face. You could also decide to have Laser Skin Resurfacing which can eliminate the dull, top layer of skin and encourage new firmer, smoother skin to grow. Talk over all options during your initial consultation.
If tired, saggy, dull skin and an aging face is getting you down, we invite you to simply come in for a complimentary consultation with Dr. Chang or one of the cosmetic laser and injection nurses to explore whether you would make a good candidate. To find out more whether Aesthetica can help you, contact us online or at 703-729-5553 to arrange an appointment. Dr. Phillip Chang is a board-certified plastic surgeon in Northern Virginia near Leesburg, Virginia and an expert in a wide variety of cosmetic treatments.
Our office can provide you with helpful information, schedule a free consultation, and walk you through the many services and procedures we provide.
Contact Dr. Chang's Office:
Stretch marks affect men and women of various ages and backgrounds. These silver, reddish, or purple streaks appear on different body parts, often evoking feelings of self-consciousness. But what exactly are stretch marks, and what causes them? In this detailed guide, we will delve deep into the types and causes of stretch marks, shedding light on this common skin concern.
Read More »