Here's the scenario: you've recently started some new healthy habits. You're eating better, exercising frequently, and have seen some awesome results. Good for you! But in spite of all the hard work you're putting in, you have one (or two or four…but who's counting) stubborn fatty areas that will not respond to your efforts, no matter how hard you try. The bad news is that you're experiencing one of the most common, frustrating problems of a healthy lifestyle. The good news is there's something you can do about it!
We all have our problematic anatomical areas. For some, it's in their hips or stomach. For others, it's their backsides or legs. Many experience stubborn fat in their arms or necks. Regardless, it is FRUSTRATING. No matter how many times you make the sacrifice and eat broccoli instead of chips or hop on the treadmill at 5 AM, your problem area is still a problem. Depending on the individual, some fatty areas just don't respond well to diet and exercise, for whatever reason.
But, you've been putting in the work! You deserve the results you want! Let's talk about some minor interventions that can help shift that last bit of fat that's giving you a heck of a time.
Body contouring refers to a wide collection of procedures and treatments that are used to improve the appearance of skin or the shape and tone of the tissue beneath, especially after significant weight loss. If you're within ten pounds of your optimal weight but have a stubborn area or two that still contain fatty deposits, body contouring will help send those fat cells packing. There are both surgical and non-surgical options for body contouring.
Surgical procedures for localized fat reduction include liposuction, abdominoplasty (tummy tuck), or some kind of lift (often for your butt, thighs, or arms). These procedures are more involved and required dedicated recovery time, but they are certainly effective options, if you have the time and money!
However, if you're just a little ways away from your dream shape, there are tons of non-surgical solutions that might help provide just the right support for you to supplement the effects your diet and exercise routine.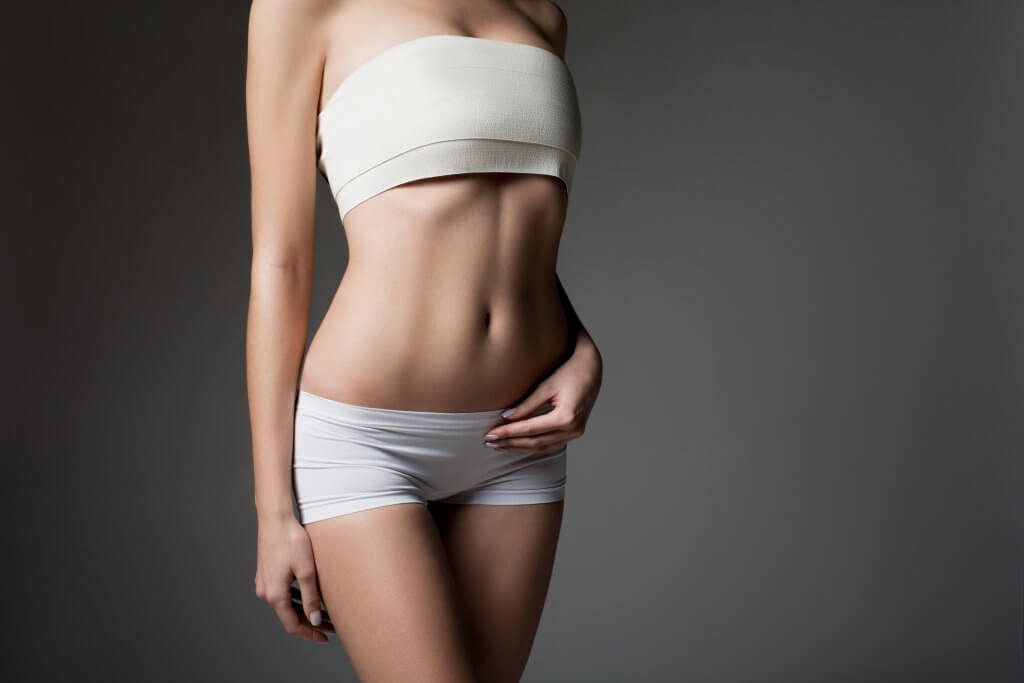 What are Some Non-Surgical Body Contouring Options?
Whether what ails you is wrinkling skin, sagging muscles, or loose fat, there's a non-surgical option for you. Although it may take a little longer to see the results, the recovery time is often slim to none, making it much easier to fit into your busy schedule. After just a few 30-90 minute sessions, these interventions will leave you toned, tightened, and noticeably slimmer in whatever area is currently causing you that eye-twitching, hair-pulling frustration. Get ready for some crazy-sounding words that produce some pretty cool results.
CoolSculpting and SkinTyte
Some non-invasive procedure options use a concentration of high or low temperatures to kill those uncooperative fat cells. CoolSculpting freezes the cells to naturally eliminate them, using cryolipolysis. SkinTyte uses a hand-held heat laser to tighten sagging skin on the face or body.
There are some awesome injectable procedures that might just entice you to overcome any needle-based fears to get their super effective results. Kybella is an injection of naturally-occurring deoxycholic acid delivered to the neck area to kill fat cells and refine the neck line. If you're looking to repair damaged skin, you could opt for microneedling, which uses a collection of tiny needles to promote new tissue production and rejuvenate the skin.
Ready to say goodbye to unwanted fat?
Unlike their cute names – muffin tops, love handles, bingo wings, banana rolls – these issues are decidedly NOT cute. But, they are fixable! We can help. Schedule a complimentary consultation with Dr. Chang or one of the cosmetic laser and injection nurses to explore whether you would make a good candidate for body contouring. To find out more whether Aesthetica can help you, contact us online or at 703-729-5553 to arrange an appointment. Dr. Phillip Chang is a board-certified plastic surgeon in Northern Virginia near Leesburg, Virginia and an expert in a wide variety of cosmetic treatments.
Our office can provide you with helpful information, schedule a free consultation, and walk you through the many services and procedures we provide.
Contact Dr. Chang's Office:
Stretch marks affect men and women of various ages and backgrounds. These silver, reddish, or purple streaks appear on different body parts, often evoking feelings of self-consciousness. But what exactly are stretch marks, and what causes them? In this detailed guide, we will delve deep into the types and causes of stretch marks, shedding light on this common skin concern.
Read More »