How to Decide Between Breast Implants or a Breast Lift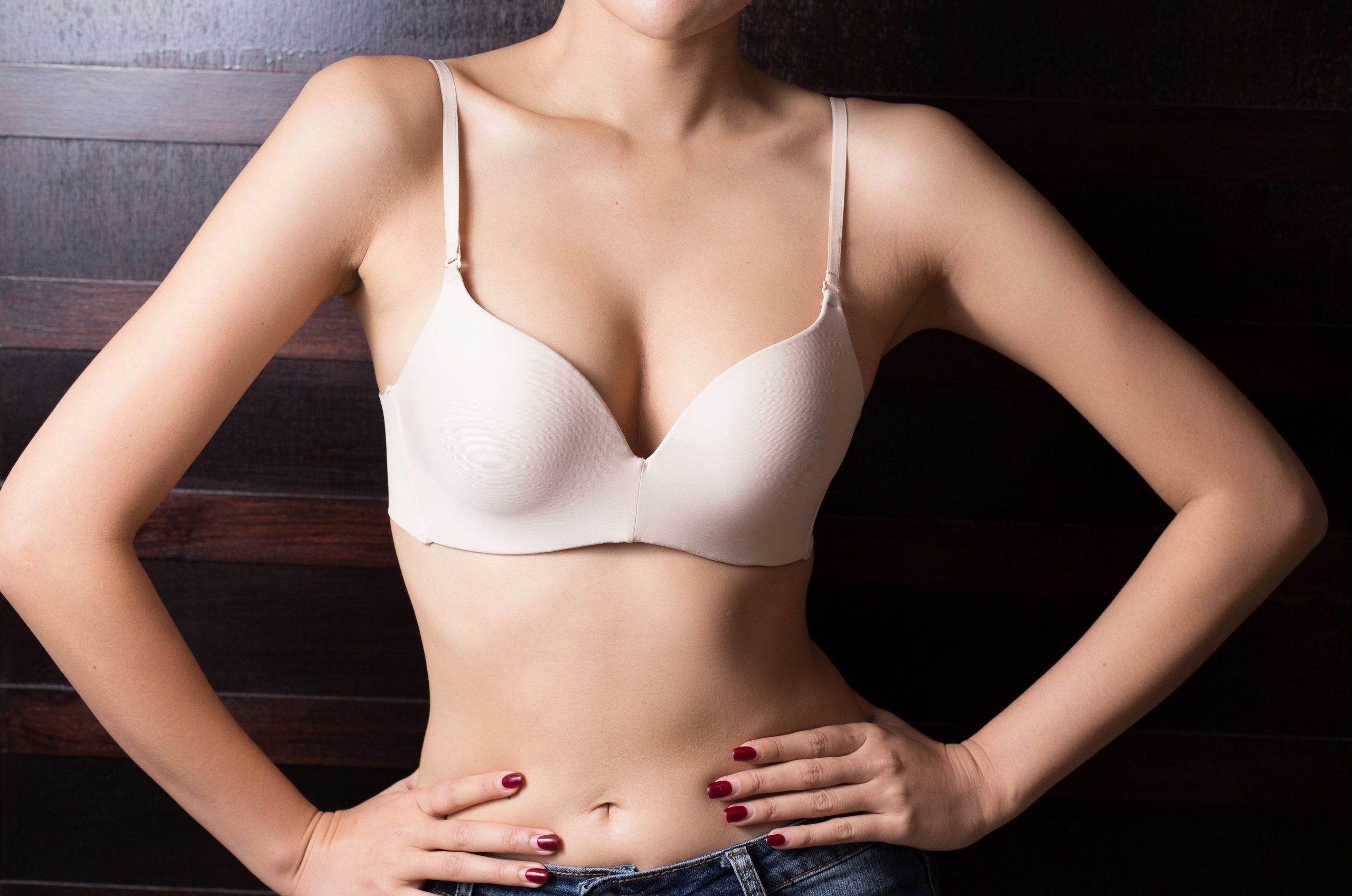 Breast lifts, breast implants, breast augmentation, breast surgery, breast boost — there are so many cosmetic treatments for breasts, sometimes it's hard to know what does what! For women who are hoping to add a bit more shape, contour, and support to their breasts, a cosmetic procedure can be an attractive option. However, not all breast procedures are created equal! If you're wondering how to decide between a breast implant, a breast lift, or even both, read below. 
So, what type of breast surgery is right for you? Keep reading to find out!
Do I Need to Improve My Breasts?
As women age, the pressure to look youthful, attractive, and feminine intensifies. Sometimes, this external pressure can push women to seek cosmetic surgery and breast augmentations. However, wanting other people to perceive you a certain way shouldn't be the motivation behind improving your breasts. Ultimately, your breasts, figure, and appearance are yours. That means the most important person you should be pleasing is YOU!  You are the only judge on whether you would like to pursue cosmetic surgery for your breasts. Do your research and think about whether breast augmentation is right for you. The goal of any cosmetic procedure is to help you feel as confident and satisfied with yourself as possible.
Should I Get a Breast Lift?
A breast lift reshapes, contours, and lifts sagging breasts to a more youthful, perky appearance. During a breast lift procedure, the cosmetic surgeon will trim excess skin, elevate the nipple, reduce the areola size (if necessary), and lift the breast crease. Keep in mind that a breast lift does NOT add volume — a breast lift will not change the size of your breasts, it will simply re-contour to a more youthful and perkier stage. This is perfect for women who are whose breasts have sagged due to age, childbirth hormones, or weight gain/loss, as it reshapes breasts. 
You are a good candidate for a breast lift if you're experiencing drooping breasts, downward-pointing nipples, or over-stretched breasts, and instead want perkier, rounder, more youthful breasts. 
Should I Get Breast Implants?
Breast implants, also known as a breast augmentation procedure, add volume, shape, and size for bigger, rounder, and more voluminous breasts. This procedure uses saline, silicone, or fat implants to add cleavage to breasts for women who've either lost breast volume, or women who simply desire larger breasts. 
Keep in mind that a breast augmentation does NOT change the position or size of nipples — breast implants add shape and size for a curvier silhouette. Breast augmentations are one of the most popular cosmetic procedures in America, making them one of the most tried-and-true ways women have been revitalizing their confidence for decades.  Breast augmentation procedures are popular for women who aren't satisfied with their current breast size or wish to add more volume to their breasts after aging/children.
You're a good candidate for a breast augmentation procedure if you are hoping for larger breasts, wanting to add volume to your breasts, and/or wanting a shaplier figure. 
Should I Get a Breast Lift and Breast Implants?
A breast lift and breast implants aren't exclusive from each other. In fact, they're often combined into one procedure to give women a full breast makeover. When women age, breasts can tend to become both sagger, lose volume, and lose size. For women who wish to 'reverse' the breast aging process, a breast lift (which trims, contours, and lifts) paired with implants (to add size and volume) can provide a fully youthful and voluptuous figure. 
If you're seeking a breast procedure, it's important to know whether your expectations line up with your procedure. So, if you're looking for breast implants but also want your nipples raised, you will need both a breast lift and breast implants for your desired outcome. Similarly, if you're seeking to lift your breasts and increase a size, you'll want a breast augmentation with a breast lift. Make sure to discuss your body goals with your beautician during your consultation. This will assure that your end result is exactly what you hoped for!
You're a good candidate for a breast lift and breast augmentation if you're looking to add volume/size to your breasts while adjusting nipples, treating excess skin, and/or lifting breast positioning.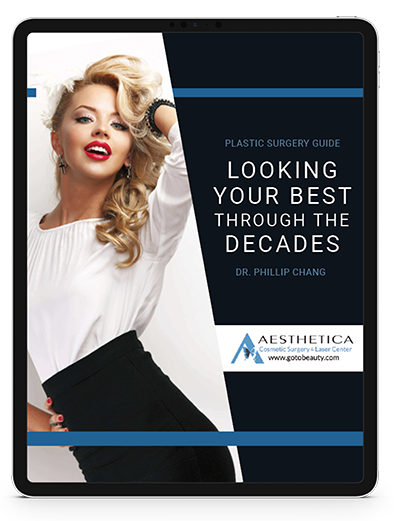 Insider's Roadmap to Every Decade of Life
Follow us on Youtube and watch our latest videos about plastic surgery procedures.
If you would like to know more about breast procedures to help you revitalize your confidence, we invite you to simply come in for a complimentary consultation with Dr. Chang or one of the cosmetic laser and injection nurses to explore whether you would make a good candidate. To find out more whether Aesthetica can help you, contact us online or at 703-729-5553 to arrange an appointment. Dr. Phillip Chang is a board-certified plastic surgeon in Northern Virginia near Leesburg, Virginia and an expert in a wide variety of cosmetic treatments.
Our office can provide you with helpful information, schedule a free consultation, and walk you through the many services and procedures we provide.
Contact Dr. Chang's Office:
CoolSculpting is an advanced technology designed to freeze unwanted fat cells and permanently remove them from your body. keep reading to find out all about why CoolSculpting could be right for you!
Read More »