Breast Augmentation Scars: What You Need to Know

8

min read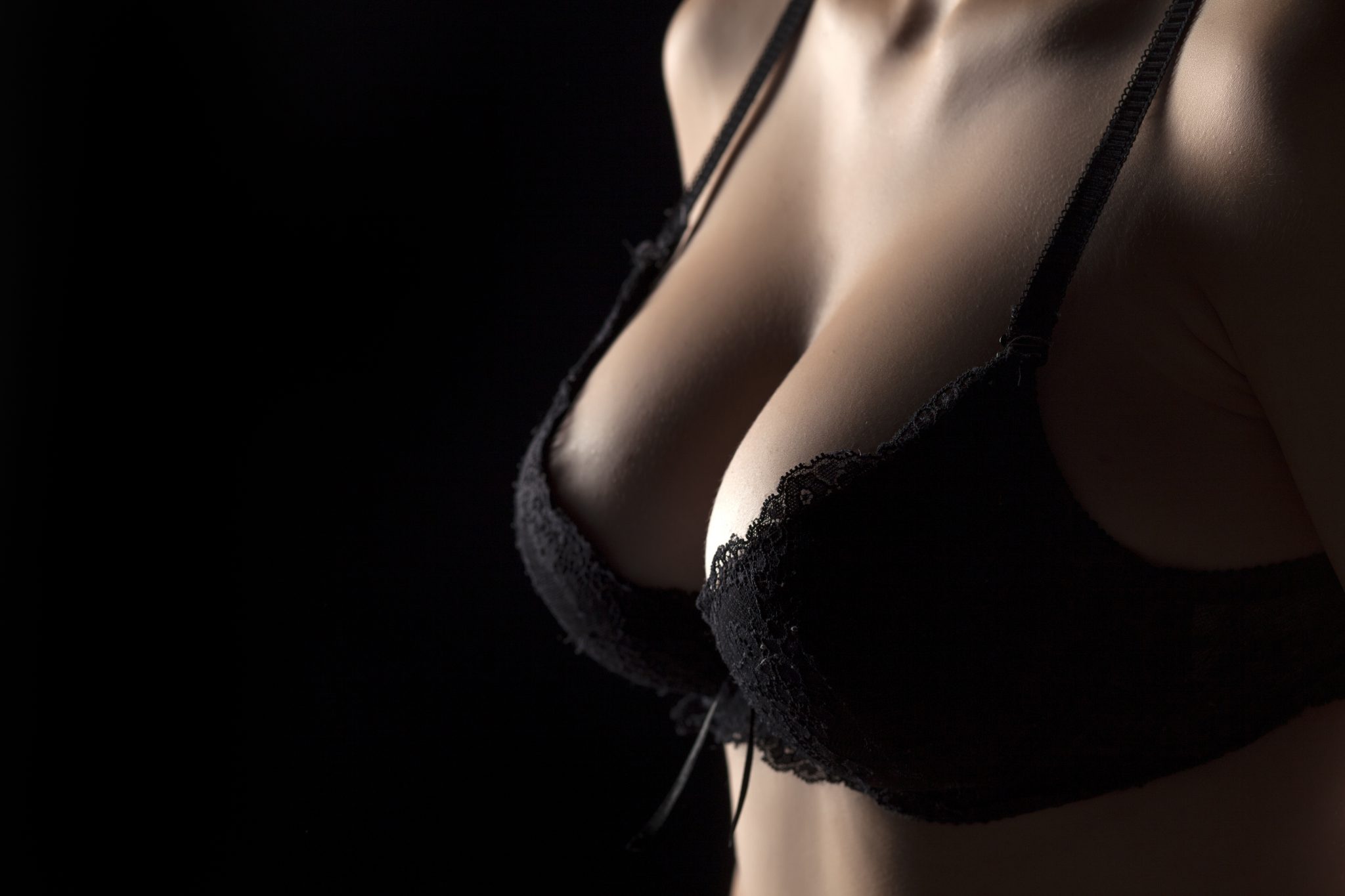 Breast augmentation scars can often be scary to patients.  Breast augmentation surgery is often a purely elective cosmetic procedure.  Fortunately, breast augmentation scars can be very will hidden in the folds and creases of the breast such that on-lookers can barely tell.  Scar placement will to a large extent be your choice, but will depend on whether you choose a saline or a silicone filled breast implant and what size implant that you choose.
The Key to Minimizing Scars: Your Plastic Surgeon's Reputation and Experience!
Plastic Surgeons spend years of training learning about how to surgically reconstruct cosmetic and traumatic conditions. Most plastic surgeons go through 5 years of general surgery residency before another 2-3 years of plastic and reconstructive surgery residence before entering a cosmetic surgery fellowship. Over ten thousand hours are spend perfecting the craft of hiding and improving the quality of scars.
Hi, I'm Dr. Phillip Chang and I have performed hundreds of breast enhancement procedures over the last decade in Northern Virginia. 
How Do Plastic Surgeons Minimize Your Scars?
There are many steps to creating the best scars possible as a result of your procedure.  
Decrease the number and length of incisions as much as possible.
Hide the scars as much as possible (behind hair or creases or color changes such as around the areola for breast reductions).
Place scars in normal creases.
Place larger deep strength sutures that bring the dermis of the skin together.
Place more superficial but deep precision sutures that bring the epidermis together.
Place external sutures only if needed.
Place protective surgical tape that seals the incision, applies pressure, and protects the incision from external elements.
Breast Augmentation Scars
Breast augmentation scars are placed depending on what type and size of implants that you choose.  Note that saline implants start empty and are then filled once the implant is placed in the breast pocket placed below your chest muscle.  On the other hand, silicone implants are pre-filled with gel, so depending on the size implant you choose, longer incisions may be required than those for saline breast implants.
Scar Placement for Saline Breast Augmentation
Saline implants start as empty and are filled once the implants are placed in the created breast pocket.  For this reason, the incisions can be made extremely small and measure about 2 cm in length.
Because of the small size of saline implant incisions, they can be hidden in many places including under the breast, below the areola, or in the arm-pit.   
The most common placement is under the breast in the under-breast crease.  
The site of placement is yours to choose.  Note, however, that there is a slightly higher chance of bacterial contamination and malposition with the areola and axillary incisions as their locations are further away from the muscle pockets. 
Scar Placement for Silicone Breast Augmentation
Silicone implants start pre-filled with silicone gel.  Therefore, placement of silicone implants will require longer incisions that are not as easy to hide.  For example, a 400cc implant is roughly the size of a grapefruit; this implies that a grapefruit would have to fit through your incision.  For this reason, silicone implants are placed through an inframammary crease incision.
Fortunately, I use a device called a Keller Funnel.  The Keller Funnel allows implant placement through an incision about half the size of if it weren't used.  It decreases the rate of trauma to the implant, and helps prevent bacterial contamination.
If you are considering a breast augmentation surgery with silicone implants, you NEED to find a plastic surgeon experienced in using a Keller Funnel.
Warning : video is graphic in nature
How Do You Take Care of Your Scars?
The key to proper care of your scars is diligent care and patience at home. 

Your scars will be initially protected by surgical tape that will in general stay on for about 1-2 weeks. Following its removal, you are instructed to use a scar cream called Biocorneum that includes vitamin E, silicates, and sunblock. Patients are instructed to keep the incisions clean with a surgical soap called hebiclens to prevent superficial incisional infection. Patients will also benefit from the application of silicone surface sheets over the incisions at night.
Leave surgical tape on for 1-2 weeks. 
Apply Biocorneum scar cream twice a day after the removal of the surgical tape.
Apply Silicone sheet over incisions at night before sleep.
Our office also offers other products to encourage the healing of your scars.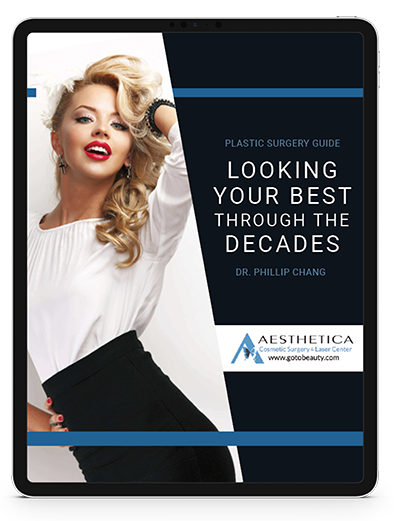 Insider's Roadmap to Every Decade of Life
Follow us on Youtube and watch our latest videos about plastic surgery procedures.
Before and After Breast Augmentation - Before
Before and After Breast Augmentation - After
Before and After Breast Augmentation - Before
Before and After Breast Augmentation - After
The Bottom Line Concerning Breast Augmentation Scars
Breast augmentation scars can appear scary, but don't have to be. The quality of the scars, however can be optimized with good technique and minimizing the length of the scars as much as possible. Unfortunately, this is not always possible. How your scar heals is often due to external factors such as your body's ability to heal, environmental factors, and your body's reaction to sutures.  Scar revisions are sometimes required. Laser scar treatments can also improve the quality of the scars in some patients.
Some products that can also help reduce scars:
Finding the Best Breast Augmentation Surgeon in Virginia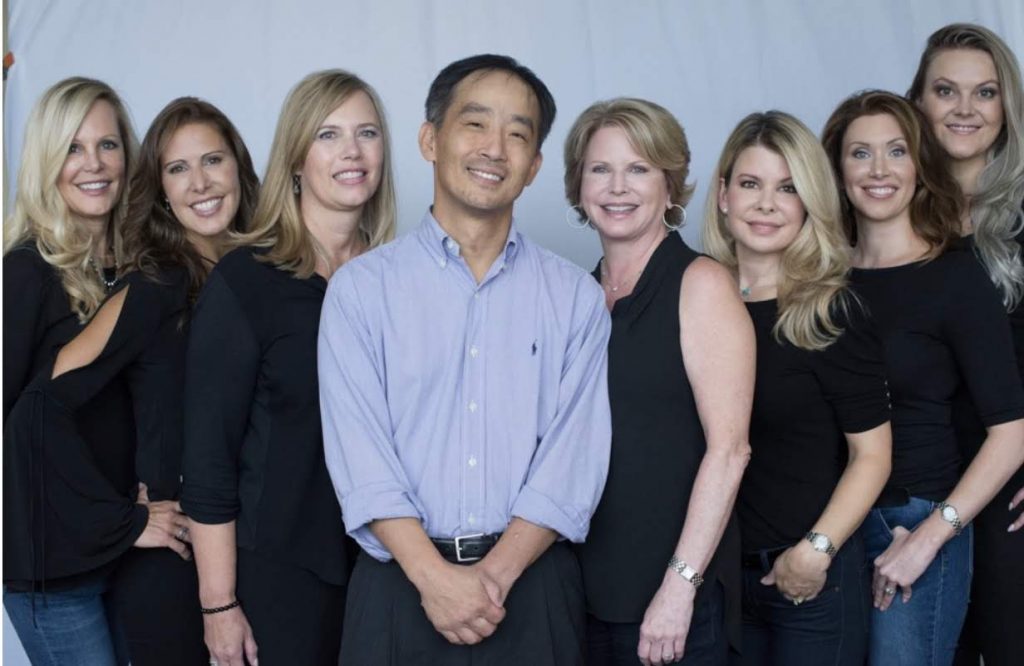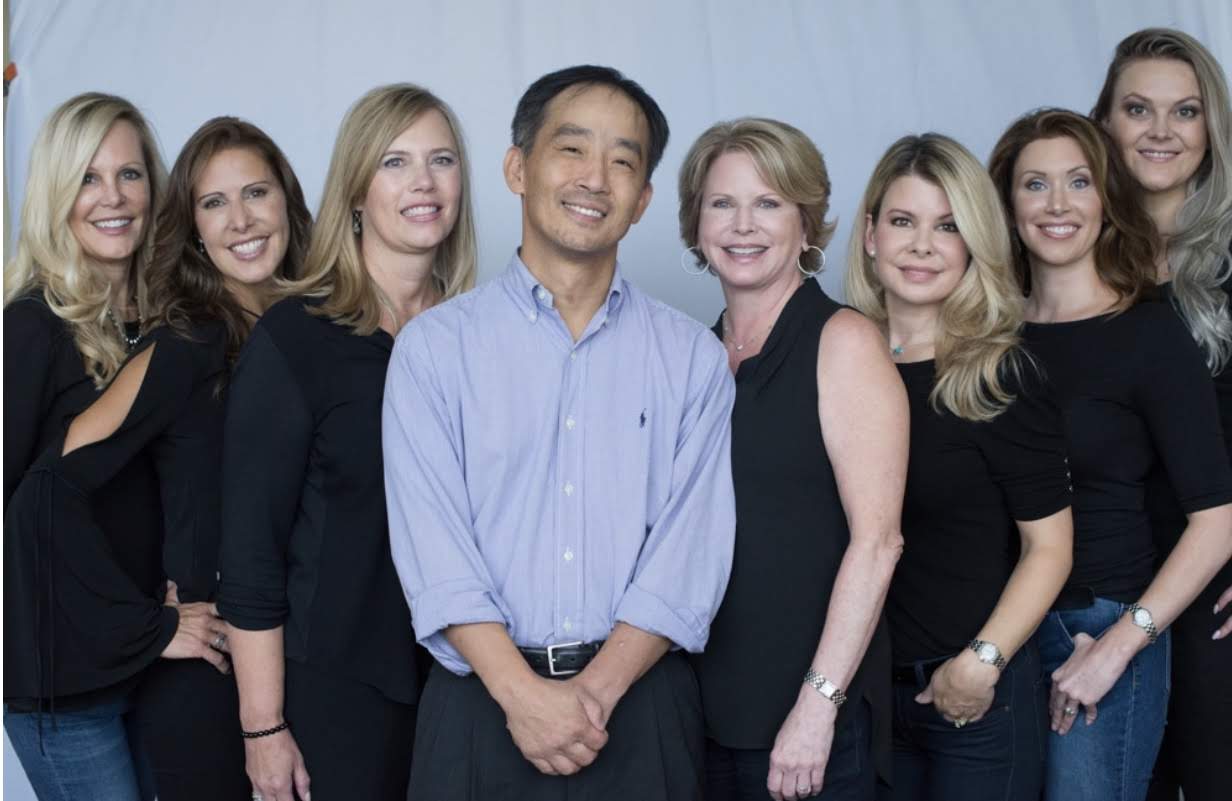 Dr. Phillip Chang is known to be one of the best breast surgeons in Virginia after performing hundreds of breast augmentation and reduction procedures for almost 20 years. His innovative techniques have been highlighted in national magazines and educational channels prompting patients across the country to send revision breast reduction procedures to his office in Northern Virginia outside of Washington, DC.  
Visit his office in Leesburg, Virginia in Loudoun County or fill out the contact form below for more information on how we can help you with your breast surgery. 
Most frequent questions and answers
For those wondering whether breast augmentation might be the best cosmetic solution for you, we invite you to simply come in for a complimentary consultation with Dr. Chang or one of the cosmetic laser and injection nurses to explore whether you would make a good candidate. To find out more whether Aesthetica can help you, contact us online or at 703-729-5553 to arrange an appointment. Dr. Phillip Chang is a board-certified plastic surgeon in Northern Virginia near Leesburg, Virginia and an expert in a wide variety of cosmetic treatments.
Our office can provide you with helpful information, schedule a free consultation, and walk you through the many services and procedures we provide.
Contact Dr. Chang's Office:
Stretch marks affect men and women of various ages and backgrounds. These silver, reddish, or purple streaks appear on different body parts, often evoking feelings of self-consciousness. But what exactly are stretch marks, and what causes them? In this detailed guide, we will delve deep into the types and causes of stretch marks, shedding light on this common skin concern.
Read More »