When most people hear the term "breast augmentation," they immediately think of a small chested women undergoing surgery to go up a cup size or two. While not wrong, that does not actually cover everything an augmentation can accomplish.
Breast implant surgery has come a long way since the '80s. Sure many people still want the giant hooters that scream "fake," but more people are opting to have more natural looking breasts that don't automatically create questions in friends and family.
Breast augmentation is very popular in women who have had babies and breastfed. Their breasts are not what they used to be after months of blowing up with pregnancy hormones and milk. It can be heartbreaking to see them shrivel to nothing.
How Does Pregnancy And Breastfeeding Affect Breasts?
We've all heard tell that a woman's body changes after having a baby. You'll get stretch marks, put on a little bit of weight, and feel different. The one thing I remember being shocked about when I was pregnant with my first was my C cups morphing into Ds almost overnight. After giving birth and experiencing engorgement and then proceeding to breastfeed for a year or more, its difficult to remember what that pre-pregnancy body felt like. I remember weaning my first and being so excited to wear my pre-pregnancy, non-nursing bras again. 
What I didn't take into consideration was that, because of breastfeeding and pregnancy growth, the ladies were not going to return to their former glory: they looked almost deflated. All of the stretching of the skin and tissue changes during pregnancy and breastfeeding tends to change the shape and look of many women's breasts.
How Can Augmentation Help And What Will The Results Look Like?
Many women consider some sort of augmentation after breastfeeding to restore their breasts to their pre-pregnancy look.  Augmentation can address the changes that occur to breast tissue and skin that occurred during pregnancy and breastfeeding.
Some women choose to simply return their breasts to their pre-pregnancy state, while some women even choose to go up a cup size in order to enhance their curves and improve their figure. When you have spent nine months plus the time you breast-feed enjoying larger, fuller breasts, the after effects can be very demoralizing. If you are going to have something done, why go back to what you had before? Why not have a new, improved pair? It really is a matter of personal choice.
For some patients having a combined augmentation and lift is helpful. Having implants put in, while also having strategic incisions to improve perkiness and firmness will help recreate pre-pregnancy breasts. Typically this strategy is used for women who have lost a lot of volume during breastfeeding and means smaller implants can be used.
Our Vectra 3D Imaging technology can help you visualize the look you want prior to your surgery! It's a virtual reality camera that will create a 3 dimension image of you with your new breasts.
Can I Still Breastfeed After Having An Augmentation?
Having an augmentation doesn't automatically mean that you can never breastfeed again. Additionally, the implants will not affect the safety or nutritional value of the milk. However, the supply may be diminished depending on the surgical technique used. Prior to having an augmentation, make sure to discuss with your doctor if there is a possibility that you will get pregnant and want to breastfeed again.
How Long Should I Wait After Breastfeeding Before Getting Surgery?
After you are done breastfeeding, make sure to allow ample time for your breasts to completely dry up and stop milk production before having an augmentation. This process varies from woman to woman, but most doctors recommend waiting between 3 to 6 months. If you don't wait for your breasts to dry up, you run the risk of your breasts not being as full as desired after the surgery.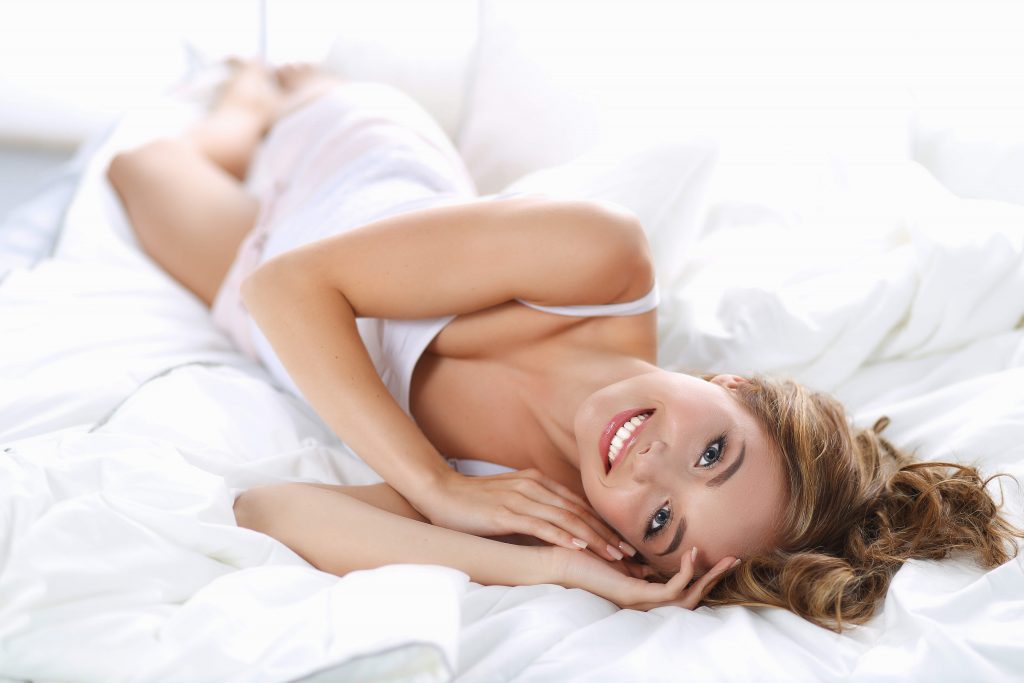 Is An Augmentation Right For Me?
There is no simple answer to this question. It really depends on you. Some women mourn the loss of their C cups as they return to AA cup after breast feeding. Many women feel less feminine after they finish breastfeeding and feel their breasts deflate. Getting even just a small boost can give them the confidence in their body to feel sexy again.
Wondering if breast augmentation is for you?
We invite you to simply come in for a complimentary consultation with Dr. Chang or one of the cosmetic laser and injection nurses to explore whether you would make a good candidate. To find out more whether Aesthetica can help you, contact us online or at 703-729-5553 to arrange an appointment. Dr. Phillip Chang is a board-certified plastic surgeon in Northern Virginia near Leesburg, Virginia and an expert in a wide variety of cosmetic treatments.
Our office can provide you will helpful information, schedule a free consultation, and discuss the many other procedures we offer.
Contact Dr. Chang's Office:
Stretch marks affect men and women of various ages and backgrounds. These silver, reddish, or purple streaks appear on different body parts, often evoking feelings of self-consciousness. But what exactly are stretch marks, and what causes them? In this detailed guide, we will delve deep into the types and causes of stretch marks, shedding light on this common skin concern.
Read More »