Several years ago, the internet was taken by storm by a simple picture of one of Hollywood's longest standing action movie stars, Tom Cruise. This picture had a line down the middle of Tom's face, bringing to light the fact that there is a tooth exactly in the center of Cruise's mouth, and this fact, once noticed, is never able to be unseen.
People everywhere offered theories and stories of how this could happen, how it impacts Cruise's attractive image, and whether or not symmetry in a face is something that is actually desirable.
Facial symmetry is a long discussed topic, especially whether or not it plays into how attractive you are perceived to be. Because few of us are actively pulling out measuring tapes to observe how evenly balanced our faces are, this would indicate that this possible attraction is subconscious, and perhaps even biological.
Why We Consider Facial Symmetry
From the moment of conception, as the body of a baby develops in the womb, the right side develops to mirror the left side. As the baby grows, the same DNA should be activated in the cells on both sides of the body, at the same moment, and the same amount. Ideally, the whole body will develop and form at the same time, creating a perfectly symmetrical body, and by extension, face.
However, because fluctuations exist throughout the process of genetic codes being followed and cells going about their business of developing various aspects of this new life, there are often minute differences in the two sides of the body, and face. A perfectly balanced face would seem to indicate good health and strong genes, and that is why we may be "programmed" to consider a symmetrical face more attractive.
Why Your Face Looks Asymmetrical
Have you ever realized how much more critical you are of your face in the mirror than you ever would be of another person's face? There is a theory that explains this: when we look into the mirror at ourselves, we are seeing the flipped image of our face as it is mirrored back to us, and so the asymmetrical points that we normally wouldn't notice become obvious.
Examples of this asymmetry are one eye being slightly bigger or more elevated than the other, nostrils of different sizes, and the level and size of ears. For most people these variances are hardly noticeable, but if you feel you have a facial feature that is out of place or messes with the equilibrium of your face that makes you uncomfortable, find a board-certified plastic surgeon you trust, and ask about what changes you can make to bring balance back to your self-confidence.
Are Symmetrical Faces More Beautiful?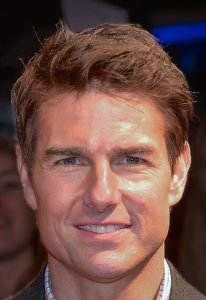 Research has proven that people have a biological, subconscious urge to symmetry in the body and face, and that this factors into our definition of beauty. However, there are almost no humans in existence with perfectly balanced faces, and most factors that would cause your face to be asymmetrical are not evident to the naked eye. And, going back to the example of Tom Cruise, total symmetry is not always something to strive for: it can be taken too far!
Wanting to bring some balance to your face? We invite you to simply come in for a complimentary consultation with Dr. Chang or one of the cosmetic laser and injection nurses to explore whether you would make a good candidate. To find out more whether Aesthetica can help you, contact us online or at 703-729-5553 to arrange an appointment. Dr. Phillip Chang is a board-certified plastic surgeon in Northern Virginia near Leesburg, Virginia and an expert in a wide variety of cosmetic treatments.
Our office can provide you with helpful information, schedule a free consultation, and walk you through the many services and procedures we provide.
Contact Dr. Chang's Office:
Stretch marks affect men and women of various ages and backgrounds. These silver, reddish, or purple streaks appear on different body parts, often evoking feelings of self-consciousness. But what exactly are stretch marks, and what causes them? In this detailed guide, we will delve deep into the types and causes of stretch marks, shedding light on this common skin concern.
Read More »