What should the perfect pair of breasts look like? And who decides? Scientific studies on the perfect breast are common throughout the world and they might have the answer. What matters the most: size, shape, bounce, cleavage, etc? Or is it a summation of  the whole? Breasts have been one of the focal points in artwork, dating back as far as history goes. The Venus De Milo is the perfect example of ancient art depicting what the artist considered to be the perfect breast. Do you think after it was unveiled there were ancient ladies standing round discussing how inadequate they felt looking at Venus' perfect pair? Can you imagine the toga wearing ladies asking themselves – Do I have "good" boobs? What makes boobs "bad"? If I have "bad" boobs, how do I make them "good"?
Women spend the better part of their lives thinking, talking and obsessing about their boobs. I remember being one of the first girls in my 5th grade class to begin growing a chest. As a somewhat reserved person, this was absolutely mortifying to me. I was always trying to find sports bras that would compact my chest as much as possible so it wouldn't be quite so obvious. On the flip side, one of my best friends  didn't grow any sort of chest until we were well into high school. She was constantly lamenting over her lack of chest. A recent study has shown that a woman's breast insecurities can be traced back to her relationship with her boobs at the onset of puberty.
It's no surprise that a woman's body image, specifically how she views her breasts, can determine her mental health. An alarming 70% of women have been found to be unhappy with their breasts, which explains why the rate of breast augmentation in the United States has been making a steady incline since the early 2000's. 
Best Chest: Science Has Spoken...
When you think of a great chest, who is the first person who comes to mind? Kim Kardashian is one of the first for me. Apparently some people at the Royal Free and University College London Hospitals in the United Kingdom decided they wanted an official answer to this question. After questioning over 1300 different people, including women, men, and plastic surgeons, they  came up with an official answer: The Duchess of Cambridge, Kate Middleton and Scarlett Johansson.
What makes their boobs better than anyone else's? According to what is now considered a scientific study, they have the perfect breast-nipple proportions. 45% of the breast is above the nipple line with 55% below. This makes the nipple point upwards at a 20 degree angle. It has been dubbed (by science) as the "beckoning breast." An astounding 87% of people polled said this shape was the perfect breast. According to experts, the "beckoning breast" is considered a natural shape.
This scientific study was based on the opinions of 1300 people. That's a pretty small study considering the world has over 7 billion people! For all their scientific reasoning on the structure of the perfect breast, it is still based on the opinions of others. Should we take such a study as the Gold Standard of Beautiful Breasts? 
Which Other Celebrities Have Beautiful Breasts?
So Scarlett Johansson and Kate Middleton have the perfect breasts according to proportions and science. But there are other celebrities who have enviable breasts too. From the beautiful full breasts of Sofia Vergara and Christina Hendricks to the smaller lovely breasts of Gigi Hadid and Jourdan Dunn. Hollywood stars are always happy to show their breasts off. Of course they are helped to look great by an army of stylists and make-up artists who ensure they look great for the camera.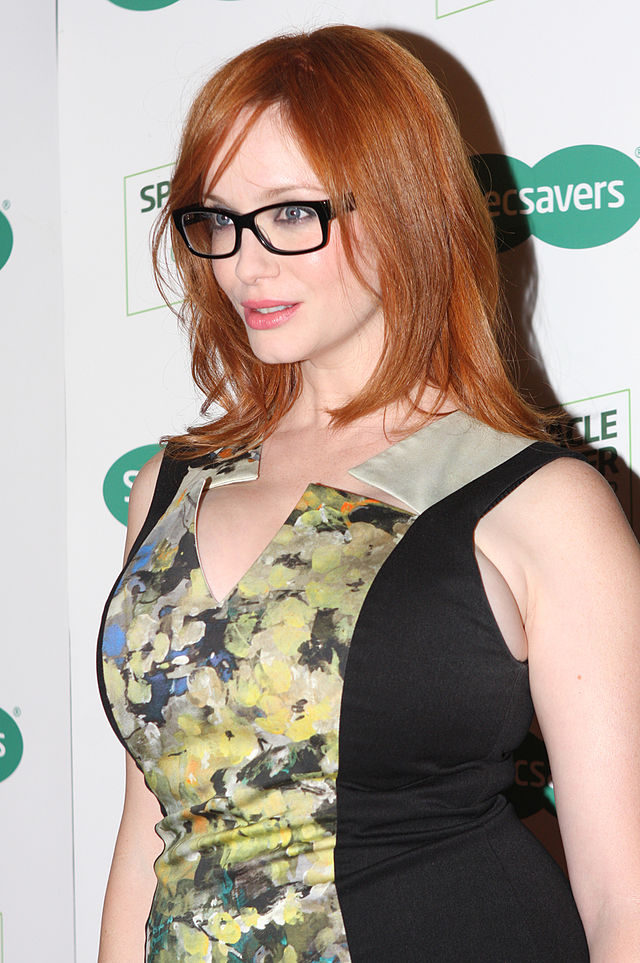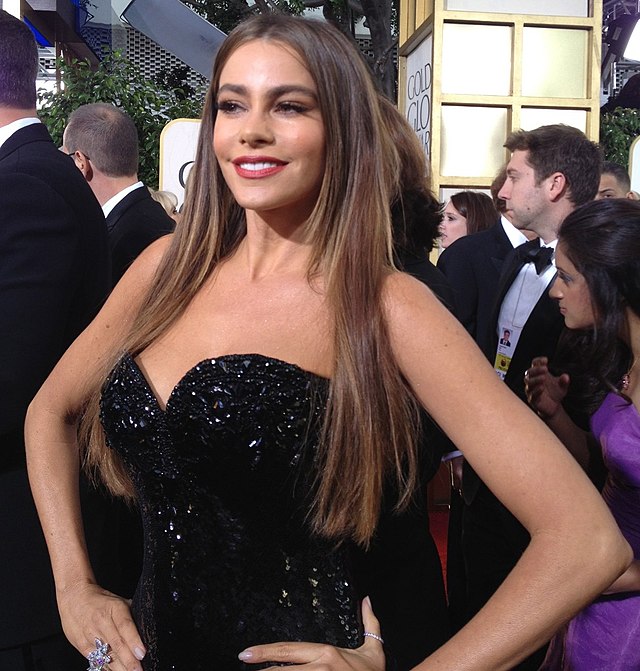 Where Does That Leave Me and My Mediocre Knockers?
Although I am now *ahem* a few years older than that embarrassed little 5th grader, I still have many days where I am self-conscious about the size of my chest. I developed fast and furiously and was one of the only rising high schooler's I knew with solid C cups. I hated any attention I got for it. I wanted to be just like my friends with their little A or B cups. I wanted to only need to wear one sports bra when I was at cross country and track practice, but alas, my girls were too unruly and boisterous for that. Around junior year of college I finally accepted that I was never going to have a small chest. I started to get cute bras and tell myself that they weren't perfect boobs, but they were my boobs. 
Fast forward 4 years: I'm married with my first baby on the way. HOLY CHEST. Practically overnight my chest turned into some massive DDs. Most women love pregnancy boobs, me? Not so much.  I kept hoping they'd go back to 'normal' after I had my baby, but then I decided to breastfeed. The ladies swelled up to become two beach balls that just happily lived on my chest. Two years and another baby later, they still have not returned to their former glory. They are extremely large and pretty much in charge! 
Yet, instead of continuing to spend my days lamenting over my poor boob luck, I've decided to embrace it. They haven't really sagged due to babies and breastfeeding, which is a win. Are they obnoxious? Sure. Do I still wish I had a smaller chest? Definitely. But at the end of the day, I've mostly figured out how to keep them in check. I am no Duchess Kate, nor am I Scarlett Johansson. I definitely think I trend more towards the Kim Kardashian side of the boob spectrum. But I've decided that I am ok with that. 
What are perfect boobs? And who gets to decide what perfect boobs look like?
You can let science decide if you want. You can let pop-culture decide. Or you can decide for yourself! Having perfect boobs is all about your opinion. You can love your breasts where they are at (for some of us that means loving the post-breast feeding, DD cups) or you can make the decision to make them your ideal breast via cosmetic surgery. At the end of the day, its your body, your self image, your choice! No one can ultimately determine what the perfect breast looks like. A woman's confidence in her own body is the answer.
In 2017, over 300,000 women received some sort of breast augmentation. These procedures range from implants to reduction to lifts and beyond. Plastic surgery is becoming more and more common among women who want to love their breasts. By consulting with a plastic surgeon, you have the ability to choose shape, size, contouring, etc. so that you can define what the perfect pair of boobs looks like to you. Breast augmentation is not for everyone, but those who do choose that route do so in order to feel confident about their body. Three cheers to that! 
FAQs About Breast Augmentation
Ready to love your chest?
For those wondering whether breast augmentation might be the best cosmetic solution for you, we invite you to simply come in for a complimentary consultation with Dr. Chang or one of the cosmetic laser and injection nurses to explore whether you would make a good candidate. To find out more whether Aesthetica can help you, contact us online or at 703-729-5553 to arrange an appointment. Dr. Phillip Chang is a board-certified plastic surgeon in Northern Virginia near Leesburg, Virginia and an expert in a wide variety of cosmetic treatments.
Our office can provide you will helpful information, schedule a free consultation, and walk you through the process.
Contact Dr. Chang's Office:
Stretch marks affect men and women of various ages and backgrounds. These silver, reddish, or purple streaks appear on different body parts, often evoking feelings of self-consciousness. But what exactly are stretch marks, and what causes them? In this detailed guide, we will delve deep into the types and causes of stretch marks, shedding light on this common skin concern.
Read More »