What Body Areas Does CoolSculpting Treat Best?

5

min read

CoolSculpting is a simple, non-invasive procedure that can reduce fat in targeted body areas. It uses cold temperature to kill fat cells and shrink them, removing them through the body's natural elimination process. So if you're looking to say goodbye to stubborn fat pockets, CoolSculpting is your answer!
7 Body Areas That Can Be Treated with CoolSculpting
The primary purpose behind the CoolSculpting technology is to target specific areas rather than chilling the entire body with harsh cold temperatures. The machine delivers controlled cooling at four different depths, allowing it to focus on several stubborn treatment areas.
CoolSculpting is ideal for slimming the arms! We know that it can be challenging to get arm fat out of your life because it requires a combination of aerobic exercise and cutting back on calorie intake. Sometimes, people even go on strict diets but can't lose weight in this area no matter what they try. This is where CoolSculpting can help. The procedure can target and reduce arm fat, making your arms look more toned and streamlined.
The region where your obliques meet at the sides of your abdomen is sometimes called the "interior abs." CoolSculpting can target this area to reduce "love handles." Unfortunately, even if you combine a healthy diet, regular exercise, and other weight-loss methods, fat may not disappear in this particular body part. This is one of the main places where men tend to store fatty tissue, so they will be glad to know that CoolSculpting works exceptionally well here.
CoolSculpting also targets the hips to help you lose weight. Considerable amounts of fatty tissue rest around the hips and thighs because there's more tissue in these areas than anywhere else on the body. Suppose you have big hips or want an alternative to liposuction surgery. In that case, CoolSculpting is your best option for getting rid of stubborn pockets of the flab without experiencing any downtime!
Just as "love handles" are sometimes called "interior abs," the inside of your legs can also suffer from unsightly bulges. Fat stored here is often difficult to mobilize, even with physical activity and cutting down on calorie intake. CoolSculpting is a viable weight-loss strategy for men and women who struggle with this problem.
If you're struggling with excess weight around your midsection, CoolSculpting can help you get the flat stomach that you deserve. This is another area where men and women struggle equally, so giving yourself some extra attention in this region can provide excellent results across the board. In addition, CoolSculpting works exceptionally well on the upper and lower abdomen to remove stubborn pockets of fat.
Some people choose to have their necks treated with CoolSculpting because they are aging and want to reduce wrinkles without resorting to invasive surgery. This is one of the best options if you consider surgical facelift procedures but need an alternative solution. CoolSculpting requires no downtime after having your neck treated with this innovative technology!
The double chin is another common problem area for both men and women. When fatty tissue accumulates in this part of the neck, it gives the appearance of the second layer of jowls or loose skin that won't go away even after you've dieted or exercised enough to lose weight. CoolSculpting has shown remarkable results in eliminating fatty tissue around the throat area.
CoolSculpting Results: What to Expect
The CoolSculpting technology has shown positive long-term results when used correctly. So if you keep up your end of the bargain by exercising regularly and maintaining a healthy lifestyle, there's a good chance that you will be able to maintain the results of your CoolSculpting procedure for years to come!
Your skin will become more toned and tighter as fat cells disappear, providing a long-lasting solution for those who want to lose weight without resorting to diets and exercise regimens that can take up too much time. As long as you're willing to invest in this treatment, it's one of the safest ways to eliminate flab from stubborn body parts without feeling self-conscious about yourself or worrying about spending a lot of time at the gym every day.
CoolSculpting is not a one-size-fits-all solution, and it works best on some body parts rather than others. If you want to learn more about which areas will get the best results from this technology, schedule a complimentary consultation with us and read our blog!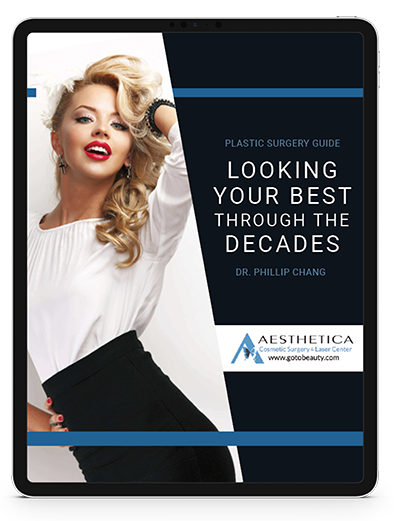 Insider's Roadmap to Every Decade of Life
Follow us on Youtube and watch our latest videos about plastic surgery procedures.
For those wondering whether CoolSculpting might be the best cosmetic solution for you, we invite you to simply come in for a complimentary consultation with Dr. Chang or one of the cosmetic laser and injection nurses to explore whether you would make a good candidate. To find out more whether Aesthetica can help you, contact us online or at 703-729-5553 to arrange an appointment. Dr. Phillip Chang is a board-certified plastic surgeon in Northern Virginia near Leesburg, Virginia and an expert in a wide variety of cosmetic treatments.
Our office can provide you with helpful information, schedule a free consultation, and walk you through the many services and procedures we provide.
Contact Dr. Chang's Office:
Stretch marks affect men and women of various ages and backgrounds. These silver, reddish, or purple streaks appear on different body parts, often evoking feelings of self-consciousness. But what exactly are stretch marks, and what causes them? In this detailed guide, we will delve deep into the types and causes of stretch marks, shedding light on this common skin concern.
Read More »