Get started by scheduling a free consultation with one of Northern Virginia's premiere surgeons and his award-winning medical staff.
A tummy tuck is performed to remove excess fat and skin, restore separated or weakened stomach muscles, and create a firmer, trimmer abdominal profile.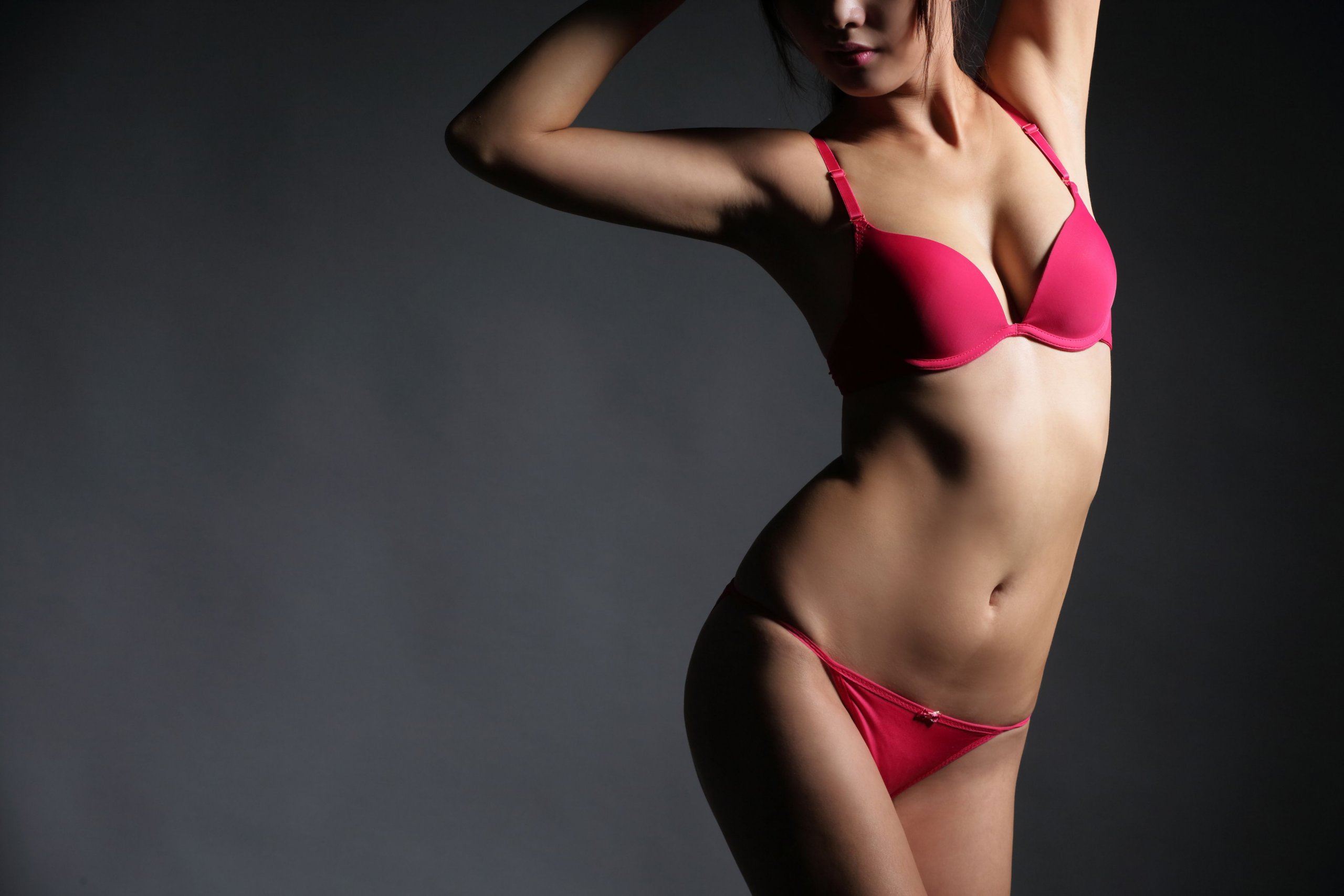 During pregnancy, your body undergoes many physical adjustments to accommodate the growing baby, including stretching muscle tissue and skin.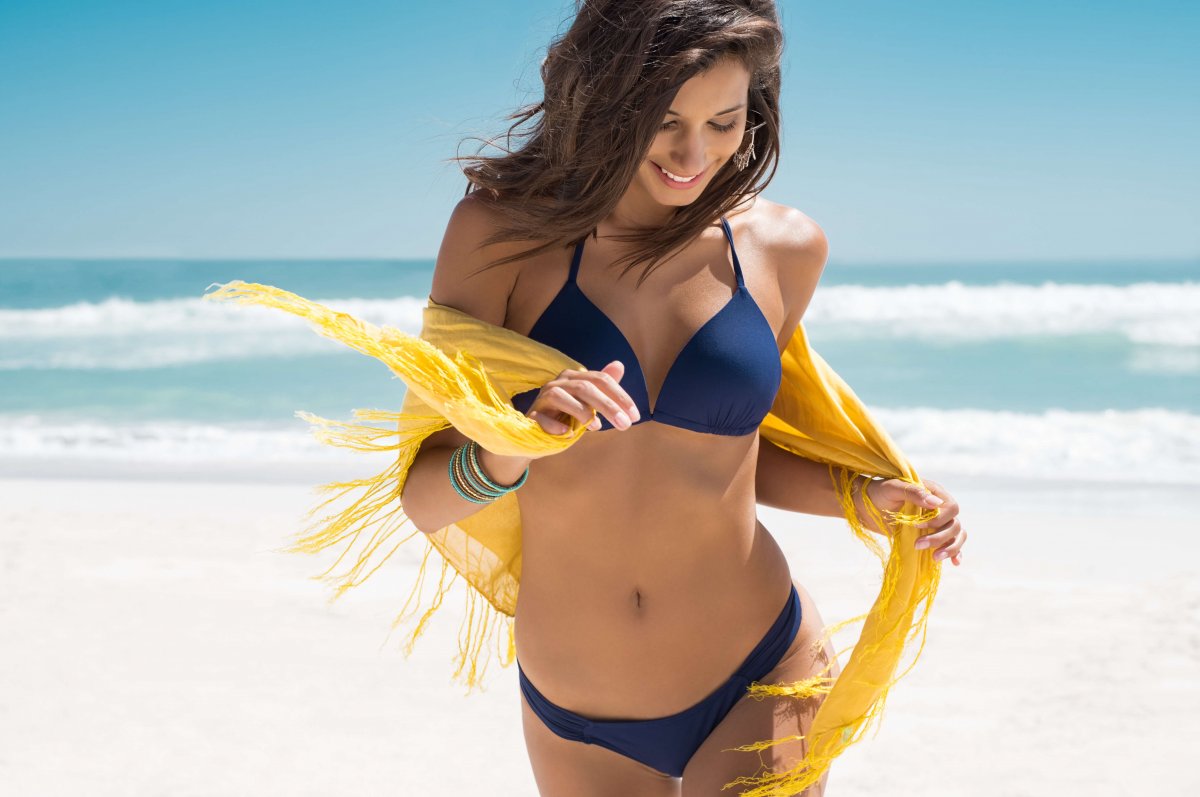 Some people have stubborn fat deposits that refuse to go away, no matter how faithfully they stick to a diet or how conscientiously they work out.
Dramatic weight loss, fluctuations in weight, and the effects of aging on the skin can cause fat deposits and loose skin to droop and hang under the arms.
During a thigh lift, excess skin and fat are removed from the inner or outer thighs to create smoother skin and more attractive contours in the upper legs and lower body.
Many women were born with a flat or small bottom, and want to enhance the area for a more plump, pleasing contour.
Breast augmentation is a cosmetic procedure that uses saline or silicone implants or a fat transfer to enhance the size and shape of the breasts.
Breasts that are too large can appear out of proportion with the rest of the body, limit the clothes you can wear, and make you appear heavy.
In a breast lift procedure, your surgeon can remove excess skin and tighten surrounding tissue to raise and reshape the breasts.
A fat transfer breast augmentation is done by transferring fat from an unwanted area of the body, to the breast region; it tends to have more natural looking results. 
Breast enhancement without implants is possible with fat transfer. Your own bodies fat is removed and injected into your breast to either give more volume to breasts that have started to sag or to just increase your bust without major surgery.
Areola Reduction Surgery is another cosmetic option designed for men and women to correct enlarged, puffy or asymmetrical areolas.
Many men experience enlarged breasts. Dr. Chang's male breast reduction can help this problem, whether it is related to excess fat, glandular tissue, or both.
Tuberous breasts can be fixed by breast surgery. With different options to give you fuller and rounder breasts. 
Nipple elongates in some patients with age and with breast feeding
Aesthetica Cosmetic Surgery & Laser Center offers full, mini, and mid-facelifts to reduce the appearance of dynamic wrinkles and fine lines.
Blepharoplasty is a surgical procedure that removes saggy or loose skin in the upper eyelid area and/or addresses puffy skin below the eyes.
A mini facelift is a surgical procedure that is designed to address signs of aging in the lower face and upper neck area for a rejuvenated look.
A brow lift, also known as a forehead lift, removes lax skin and tightens the remaining tissue for a naturally youthful and refreshed appearance.
Neck lift surgery focuses on the upper neck and lower chin region to tighten loose flaps of skin for a seamless neckline in both men and women.
Rhinoplasty or nose reshaping is designed to resculpt an overly large or misshapen nose and can dramatically improve other cosmetic imperfections.
Revision rhinoplasty is a surgical procedure to repair unfortunately a botched nose job from a previous surgery with unwanted and you want to hide your face results.
Asian rhinoplasty involves raising the nasal bridge to elevate a low-set nose, narrowing wide or flaring nostrils, and refining the tip.
Facial Volume Enhancement Procedures
How Has Aging Affected You?
A fat transfer, also known as fat grafting, is a procedure that uses liposuction to move fat from one area of the body to another that needs volume.
How Has Aging Affected You?
Dermal fillers are used to address a variety of areas such as the lips, cheeks, and nose.
Additional Surgical offers
Cosmetic ear surgery or otoplasty is commonly used to reshape asymmetrical ears or to correct their abnormal position for a more natural aesthetic.
Revision surgery is performed with the aim of rectifying and improving on undesirable results from previous surgeries.
Chin augmentation using surgical implants can alter the underlying structure of the face, providing better balance to the facial features.
Neck liposuction is less invasive than traditional neck surgery because it utilizes lipo to reduce isolated pockets of fat for a smoother contour.
Hair transplants are done to add more hair to an area on your head that may be thinning or balding.
Anti-Aging Skin Care and Lasers
Anti - Aging Reduce Fine Lines
BOTOX is an injectable wrinkle relaxer that is made of purified botulinum toxin to soften dynamic wrinkles and fine lines in the upper face region.
Dermal fillers are gel-like substances that are injected beneath the skin to restore lost volume, smooth lines and soften creases, or enhance facial contours.
It is a quick and effective treatment that uses a special laser to address conditions on the top layer of your skin for a more youthful appearance.
Laser skin resurfacing is a nonsurgical dermal treatment that uses Sciton technology to dramatically improve the health and tone of the skin.
More advanced and effective than IPL, BBL eliminates brown age spots and sun damage and reduces redness from rosacea with no downtime.
SkinTyte utilizes advanced infrared light technology, and patient tailored filters to deeply heat dermal collagen while continuously protecting the treated epidermis with sapphire contact cooling for optical clinical endpoints, safety and comfort.
Microneedling is a dermal treatment that uses pin-sized needles to remove old or damaged skin to promote new tissue production for a glamorous glow.
PRP therapy is a procedure in which your blood is drawn, processed, and then injected into your scalp. Some think that PRP injections promote natural hair growth.
Fine lines and wrinkles are due to the break-down of collagen with time and facial motion. The Profractional Laser System as well as the Laser Micropeel help in smoothing the lines with gently tightening the skin
PRP therapy is a revolutionary treatment that utilizes a patient's own platelet-rich plasma to stimulate hair production and rejuvenate the skin.
BOTOX injections work to smooth lines and creases and make you look more well-rested, younger, and more appealing. 
Dermal fillers are gel-like substances that are injected beneath the skin to restore lost volume, smooth lines and soften creases, or enhance facial contours.
The Juvéderm family of products has revolutionized the aesthetic industry. These products have become extremely popular dermal fillers, for good reason.
Voluma was the second hyaluronic acid filler created by Allergan, made to last up to 2 years. Although soft, it is slightly thicker than juvederm ultra.
Vollure combines a "happy medium" of durability and spreadability to treat nasolabial folds while allowing for natural facial expressions and movements.
Volbella is the latest FDA-approved injectable added to the Juvéderm family of dermal fillers. This non-surgical lip augmentation treatment is designed to plump the lips and minimize the appearance of fine lines around the mouth, also known as perioral rhytids or perioral lines.
Nonsurgical rhinoplasty is a cosmetic procedure that uses dermal fillers to carefully correct a variety of imperfections for a more symmetrical nose.
Diva is an innovative and non-invasive system designed to improve women's health. It is a non-ablative treatment that utilizes selected wavelengths of light that are delivered within the underlying layers of tissue.
If you are one of the countless people who struggle with excessive underarm sweat, MiraDry could be the treatment that will bring you real-world relief.
Skin care laser treatment is a proven way to help reduce wrinkles, age spots and fine lines. Lasers utilize light energy to create positive change within our skin and reverse the signs of aging.
Explore our extensive list of advanced services, tour our state-of-the-art facility, and meet our team to learn more about us.
Follow us on our other platform for more articles, plastic surgery images, and innovations on our social channels