So you want a mini-facelift. You know your skin could use a little lift and plumpness. But do you know the 5 principles behind fully rejuvenating your face? 
Plastic surgery, just like many other topics, can be broken down to the basics, and having this knowledge in-hand is extremely helpful in many stages of your cosmetic enhancement journey. For instance, when you walk into your initial consultation concerning your facelift, knowing these principles will equip you to ask the right questions. They will also put your mind at ease: knowing generally what goes on during a facelift or mini-facelift will help you keep an eye out for a "doctor" going off track. 
Here are the 5 principles of facial rejuvenation that will aid you in your mini-facelift journey.
But First! What is a Mini-Facelift?
Before jumping into the five principles of facial rejuvenation, a brief explanation of the difference between a facelift and a mini-facelift. "Facelift" is an all-encompassing term for cosmetic enhancements done on the face, and can include procedures such as a Quicklift (raising the skin from scalp level to reduce jowls or sagging cheeks), injectables such as Juvederm or Botox, Mid Facelift, or a Face and Neck lift.
A mini-facelift specifically targets the lower half of the face, reducing wrinkles, adding definition to the jawline, doing away with drooping skin, and addressing the jowl/cheek area. Because there are so many factors including signs of aging, genetics, and desired outcomes, it is best to meet with your trusted plastic surgeon to discuss if a mini-facelift alone will help you achieve the look you are going for, or if adding another procedure will be more effective.
Ok, so what exactly are the 5 principles of facial rejuvenation?
1. A Mini-Facelift Should Look Natural
There is no greater fear when getting plastic surgery (particularly when the face is the body part in question) that the results will not look natural, and that you may as well get business cards printed up that say, "Yes, I had a facelift." But that absolutely does not have to be the end of the story. 
A professional plastic surgeon should take the time to carefully enhance and bring to light your already beautiful natural features. A plastic surgeon should simply draw out the beauty that is already there.
Dr. Phillip Chang at Aesthetica Cosmetic Surgery & Laser Center in Leesburg, Virginia, often says that he would rather look old than look like he had plastic surgery. And that's the philosophy he takes into ever plastic surgery procedure he performs!
2. Your Mini-Facelift Should Make Your Face Fuller
In a facelift, or specifically mini-facelift, the next most important thing is facial volume. As one ages, the face loses its bounce and form, and that is why it is so important to restore the volume of the face. It's possible to tighten the skin to reduce wrinkles, but it is crucial to make sure there is something beneath the surface. Otherwise you may end up with a slightly skeletal look.
That facial fullness is often accomplished with injectables like Juvederm or Voluma. It can even be accomplished by transferring your own fat (e.g. from your hips to your face!).
3. Your Mini-Facelift Tightens Your Skin
Naturally, tightening the skin is a big part of a facelift. Tightening the face smooths out the valleys and peaks, and helps reduce the dramatic wrinkles and droops.
4. A Mini-Facelift Includes Laser Skin Rejuvenation
It's all well and good to plump up and tighten your cheeks and chin, but if you have signs of aging such as discoloration, your facelift will not look believable because your skin itself will still show the effects of age. Ask your doctor if they recommend a laser skin rejuvenation for you!
Skin rejuvenation options include Forever young BBL, micropeel, profractional peel, or laser resurfacing
Watch a LIVE YouTube video of a Mini Facelift without Anesthesia!
5. A Facelift Reduces Wrinkles with Botox
Some muscles in the face that get used over and over again during a person's lifetime contribute to creases such as crow's feet or forehead wrinkles. Your doctor may recommend that you use Botox to treat them! 
Botox limits the movement of the muscles that cause those facial wrinkles. The less the muscle moves, the less the wrinkles will show and further develop. 
Ready for a mini-facelift?
A great mini-facelift will contain at least some aspects from these 5 principles! At Aesthetica,  Dr. Chang has obtained an international reputation for performing the mini facelift procedure. If you want the best, we invite you to simply come in for a complimentary consultation with Dr. Chang or one of the nurses to explore whether you would make a good candidate. 
To find out more whether Aesthetica can help you, contact us online or at 703-729-5553 to arrange an appointment. Dr. Phillip Chang is a board-certified plastic surgeon in Northern Virginia near Leesburg, Virginia and an expert in a wide variety of cosmetic treatments.
Our office can provide you with helpful information, schedule a free consultation, and walk you through the many services and procedures we provide.
Contact Dr. Chang's Office: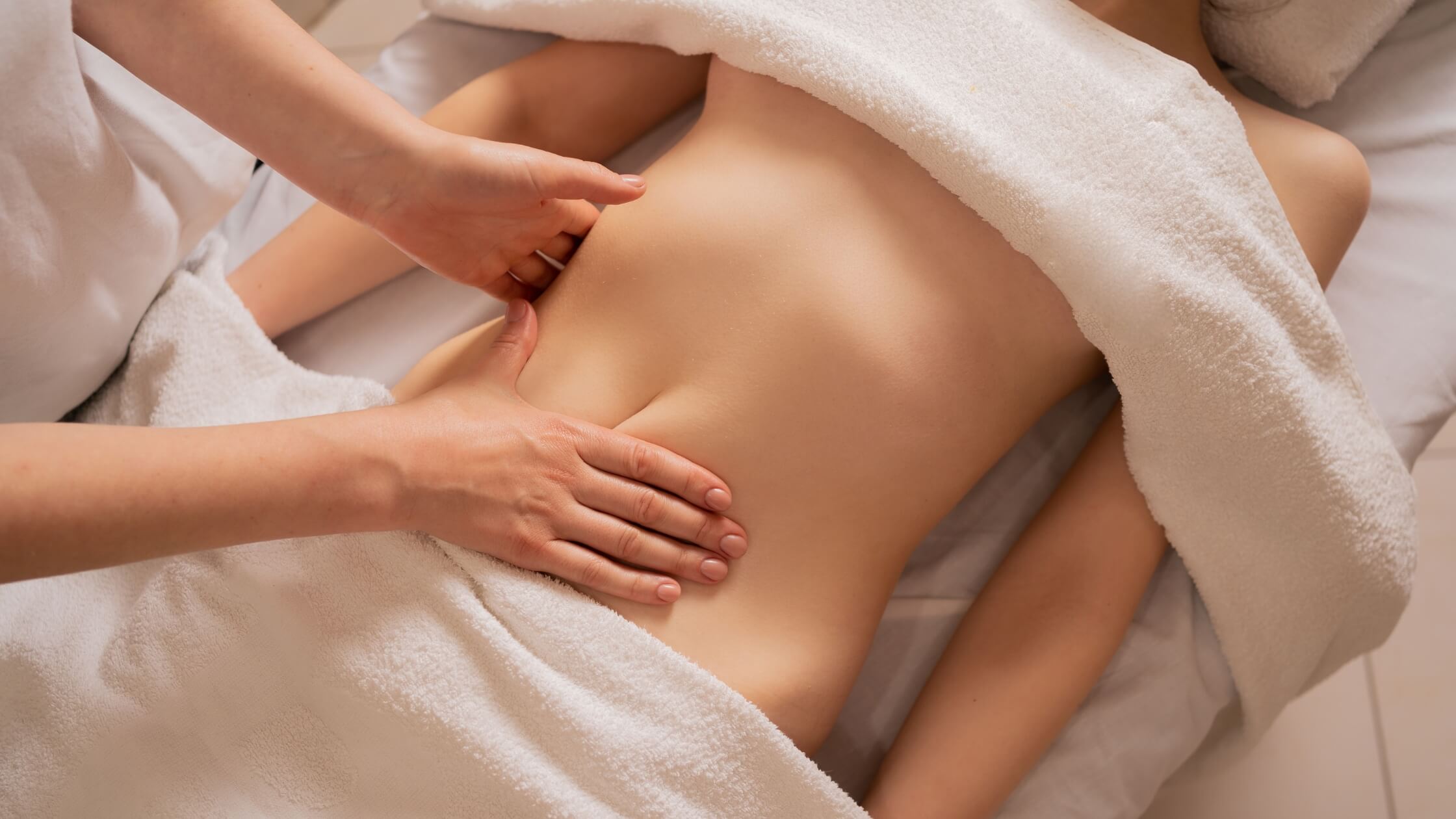 In the complex world of post-surgical care, lymphatic massage often emerges as a buzzworthy topic. But will it speed up your recovery, reduce swelling, and offer you the smooth, contoured results you're after? Or is it just another wellness fad with inflated claims? Let's delve into the 101 of lymphatic massage after liposuction.
Read More »