The reasons why people want a nose job, also known as rhinoplasty, are many. Some may simply want to improve their ability to breathe with their mouths closed. A deviated septum, resulting from facial trauma while playing high-school sports, may make it harder to breathe through the nose. Others wish to improve the appearance of their nose by adjusting its shape or size. Happily, a board-certified cosmetic surgeon can improve function and ensure a more pleasing appearance.
What might come as a surprise to readers is that surgery is not the only option for those who want to improve their nose's appearance. Some plastic surgeons now shape the appearance of the nose through the use of liquid (aka injectables). But which procedure is right for you? This article – and a free consultation with a plastic surgeon – can help you weigh the pros and cons of surgical rhinoplasty and nonsurgical rhinoplasty.
What are the Pros and Cons of Surgical Rhinoplasty?
PROs for Surgical Rhinoplasty
Easier Breathing: If you are struggling with a deviated septum or sleep apnea, a surgical rhinoplasty can ease your airways and alleviate the breathing difficulties you may have. It can also help with snoring!
Bigger nose issues: If you wish to change your nose significantly, such as remove bone to reduce lumps or rework your nose to look smaller then you should choose a surgical option.
Permanent: A surgical rhinoplasty is a permanent solution. You will not need to book regular appointments for fillers.
Option of a local anesthetic: This will reduce recovery time and costs.
Using the 3-D Vectra Imaging Machine: This machine will help you see your new nose. It can manipulate your image to reduce sizing, straighten and add a upturn. However you wish your nose to look, the 3-D Vectra machine can show you.
CONs for Surgical Rhinoplasty
Longer Recovery Time: There will be splints and stitches after and swelling which should reduce after a week. You will need to take care of your nose during this healing time.
Not Immediate: Because of the swelling, you won't see immediate results. It can take up to 6 months to see the full results.
Risk of Infections: As this is an out-patient surgery, there is an increase of risk. Infection may occur and there could be complications during surgery. These are extremely rare and your surgeon will run through everything before you commit to the procedure.
It is a surgery!: This may be a barrier for people who have underlying health issues.
It is permanent: There is a chance you will not like the end look or there was a complication during surgery. Fixing noses after the first surgery is more complex. Be sure to talk through all concerns with your surgeon before the surgery.
What are the Pros and Cons of Nonsurgical Rhinoplasty
PROs for Nonsurgical Rhinoplasty
No Downtime: This is performed in office and can be done in a lunch hour. There is no anesthetic involved.
Immediate results: Fillers work immediately so you will walk out of your appointment with no splints and very little bruising and swelling.
Great for small changes: It is very effective at disguising small bumps or slight curves. It uses the natural contours already in place to provide a quick result.
Not permanent: If you don't like the look you can have the fillers dissolved.
Good starting point: Maybe you aren't ready for surgery. This is a good starting point to see how you feel about a new nose. Maybe it is the first step to getting surgery.
CONs for Nonsurgical Rhinoplasty
Doesn't work for everyone: If you want to narrow nostrils, change the nasal tip or decrease the nasal projection away from your face you will need to go the surgical route.
Not permanent: Fillers will last between 10 – 12 months.
Time Management: Because they aren't permanent you will have to make regular visits to the cosmetic office to have them redone.
Cost: Although a liquid rhinoplasty is cheaper than a surgical rhinoplasty if you intend to have it done regularly you may find the surgical route the more cost effective route in the long term.
Breathing Issues: A liquid rhinoplasty will not help alleviate breathing issues or help with sleep apnea.
The Rhinoplasty Option that is Right for You
If you're interested in having rhinoplasty and want to find out what's involved, all you need to do to start the process is to schedule a meeting with your surgeon. Be clear about your goals and any issues you've been experiencing. Perhaps you feel you want to improve your appearance. We have plenty of before and after photos at our offices to give you an idea of the changes that rhinoplasty offers and how having it done can dramatically enhance your appearance.
To achieve optimum results, your surgeon will harmonize your nose with your bone structure and the rest of your facial features. He will explain all of your options and what is a realistic outcome. Younger patients in their teens will need to wait until the facial bones are fully developed, usually the age of 18 for women and 19 for men.
Your surgeon will discuss your overall health and the demands of your daily routine to schedule your procedure at the best time. Also, this discussion will allow you to better plan recovery time and to consider how you will cover the costs. While insurance plans generally do not cover cosmetic surgeries, they may cover surgery to address a deviated septum or other health-related conditions.
Once you know what procedure you want, it's time to schedule your rhinoplasty.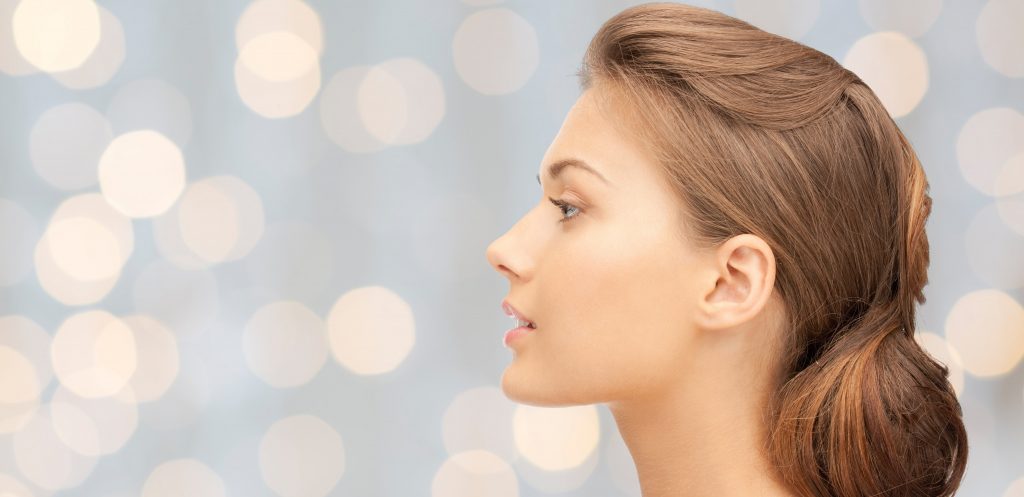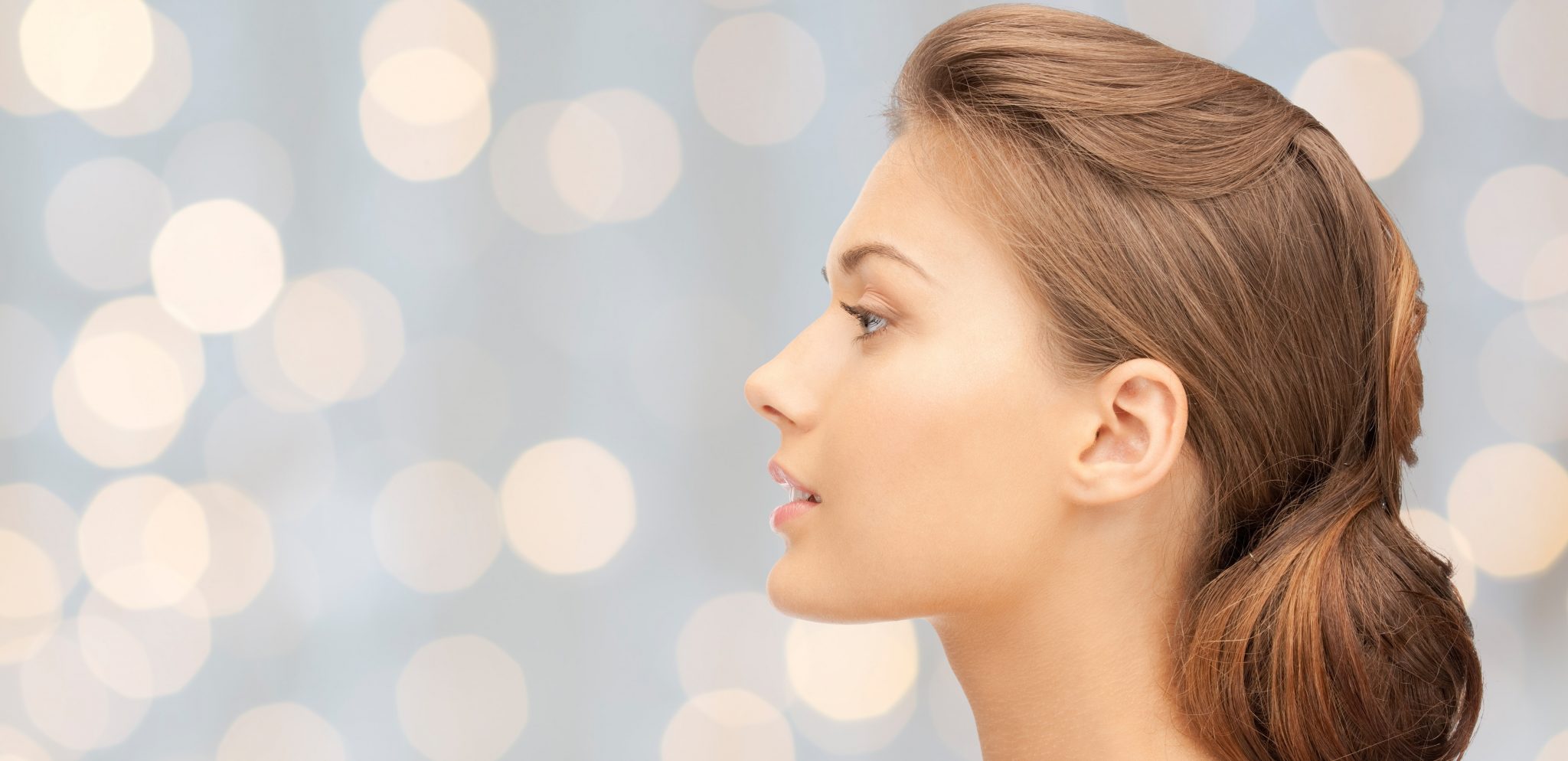 FAQs About Surgical and Non-Surgical Rhinoplasty
Could Rhinoplasty be for you?
If you are wondering if a surgical or nonsurgical Rhinoplasty is right for you, we invite you to simply come in for a complimentary consultation with Dr. Chang or one of the cosmetic laser and injection nurses to explore whether you would make a good candidate. To find out more whether Aesthetica can help you, contact us online or at 703-729-5553 to arrange an appointment. Dr. Phillip Chang is a board-certified plastic surgeon in Northern Virginia near Leesburg, Virginia and an expert in a wide variety of cosmetic treatments.
Our office can provide you with helpful information, schedule a free consultation, and walk you through the many services and procedures we offer.
Contact Dr. Chang's Office:
Stretch marks affect men and women of various ages and backgrounds. These silver, reddish, or purple streaks appear on different body parts, often evoking feelings of self-consciousness. But what exactly are stretch marks, and what causes them? In this detailed guide, we will delve deep into the types and causes of stretch marks, shedding light on this common skin concern.
Read More »