FAQ: What Is Kybella?

4

min read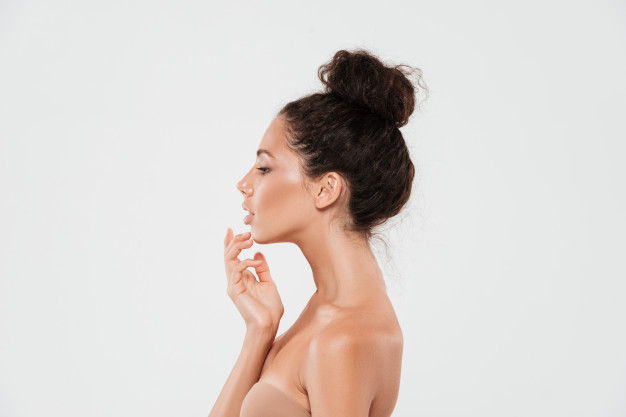 For kids, double-chins are the result of making silly faces for photos or goofing around with friends. However, for adults, double-chins aren't as funny. Instead, it's one of the most dreaded parts of aging that can take a toll on self confidence. Fortunately, there are many ways for adults to reverse a double chin and up confidence! Kybella is one of the most revolutionary ways that people have been toning and tightening their double chin for a more confident jaw and chin.
Kybella is a minimal recovery, non-surgical injection that uses deoxycholic acid (a bile acid) which is already found in the human body to rid of fat. Since this acid already absorbs fat in the body, a concentrated amount injected into the chin will safely, effectively, and naturally rid of unwanted fat. There is minimal downtime and minimal recovery, meaning you can resume regular activities right away.
During a treatment, the doctor will inject Kybella into your chin area. The natural acid immediately starts to dissolve the fat cells. The treatment only takes around 30 minutes, and doctors recommend scheduling each treatment around 6 weeks apart, which is also around how long it takes for the improvements to become visible. Kybella often requires 2-6 treatments for optimal results. Once finished, there is a significant 10%-20% fat reduction. That can make all the difference! These results are long-lasting, keeping fat gone since the acid will also keep new fat cells from building. Look below for a "before" and "after" of this Kybella patient.
What is Kybella Used For?
Kybella is FDA approved for treating double chins. While some people use Kybella for other parts of the body, it has yet to be approved for those uses. Kybella is meant to shrink fat, so it will work most effectively on fat pouches (like double chins) although it won't tighten loose skin. Kybella is meant to be used for those over the age of 18 who wish to address a double chin with non-invasive, minimal downtime, and long-lasting, significant results. 
Kybella is one of the most safe, non-invasive treatments for effectively ridding of double chin fat. However, like with all cosmetic and medical procedures, there are side effects and other details that patients will want to be aware of. 
First, Kybella will take multiple injections (depending on the chin, it could be up to around 50!). So while the treatment is safe, it may not be the easiest for those who squirm at injections. If this is a concern for you, make sure you talk to your beautician about what to expect. 
Second, as with anything, there can be side effects. The most common side effects are swelling, bruising, pain, numbness, lumpiness, redness, and hardness in the treated area during healing. There is risk of nerve damage in the lower lip or smile muscles too, although with a trained beautician the risk is low. Of course, if you experience any significant discomfort or pain after Kybella, talk to your doctor right away. Your safety is our number one concern!
On average, one vial of Kybella can cost around $600, and most cosmetic locations offer discounts when multiple vials are purchased. On average, patients spend around $1,000 per treatment. Since Kybella is a cosmetic procedure, it isn't covered by insurance. At Aethetica, we offer various payment plans and discounts to best work with your budget. After all, confidence is priceless.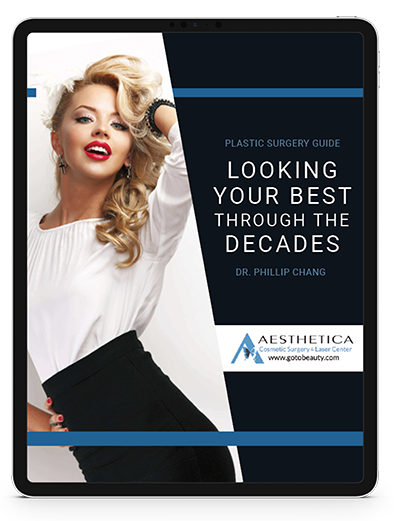 Insider's Roadmap to Every Decade of Life
Follow us on Youtube and watch our latest videos about plastic surgery procedures.
With Kybella, double chins can be permanently left to silly kid photos and give you the confidence you're looking for! If you're looking for more information, we invite you to simply come in for a complimentary consultation with Dr. Chang or one of the cosmetic laser and injection nurses to explore whether you would make a good candidate. To find out more whether Aesthetica can help you, contact us online or at 703-729-5553 to arrange an appointment. Dr. Phillip Chang is a board-certified plastic surgeon in Northern Virginia near Leesburg, Virginia and an expert in a wide variety of cosmetic treatments.
Our office can provide you with helpful information, schedule a free consultation, and walk you through the many services and procedures we provide.
Contact Dr. Chang's Office:
Stretch marks affect men and women of various ages and backgrounds. These silver, reddish, or purple streaks appear on different body parts, often evoking feelings of self-consciousness. But what exactly are stretch marks, and what causes them? In this detailed guide, we will delve deep into the types and causes of stretch marks, shedding light on this common skin concern.
Read More »