CoolSculpting is a non-surgical, clinically proven treatment that selectively reduces unwanted fat using a patented cooling technology. Cleared by the FDA, CoolSculpting works by gently cooling targeted fat cells in the body to induce a natural, controlled elimination of fat cells without affecting surrounding tissue, and the treated fat cells are gone for good. 
In the U.S., the CoolSculpting procedure is FDA-cleared for the treatment of visible fat bulges in the submental and submandibular areas, thigh, abdomen and flank, along with bra fat, back fat, underneath the buttocks (also known as banana roll) and upper arm. It is also FDA-cleared to affect the appearance of lax tissue with submental area treatments.

Allergan has secured approval from the US Food and Drug Administration (FDA) for its CoolSculpting treatment to treat the submandibular area.
In addition, the FDA clearance was expanded to include patients with a BMI of up to 46.2 when treating the submental and submandibular areas.This recent clearance makes CoolSculpting the first and only nonsurgical fat reduction treatment to contour the area below the jawline and improve the appearance of lax tissue in conjunction with submental fat treatments.
Allergan chief research and development officer David Nicholson said: "The CoolSculpting treatment is the clinically proven safe and effective leader in nonsurgical fat reduction with 9 clearances and over 7 million treatments performed. This new indication to treat the submandibular area underscores Allergan's dedication to research and innovation within the body contouring category."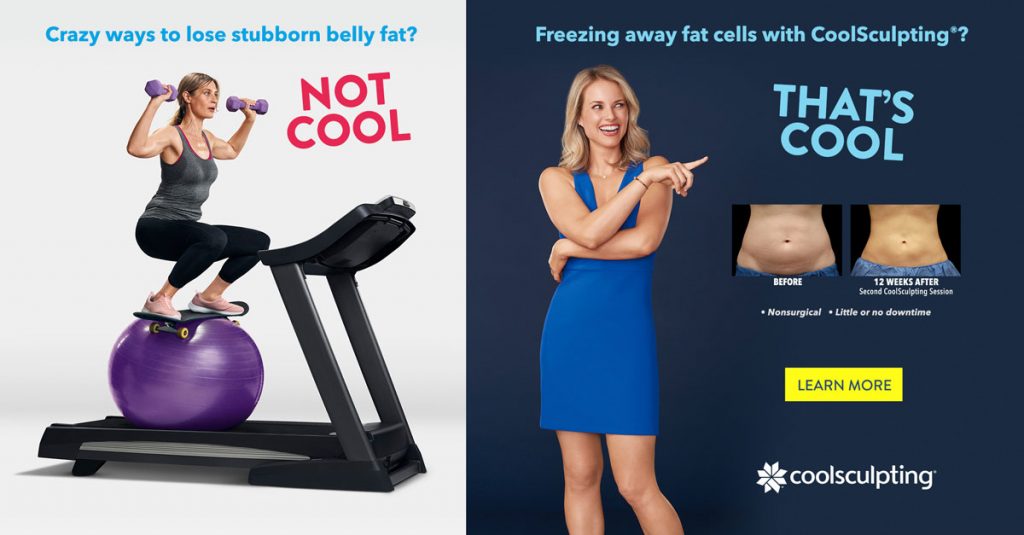 Coolsculpting Success Rates
The efficacy of the CoolSculpting treatment in the area right below the jawline was proven in a 22-week clinical study, which demonstrated an average 33 percent reduction in fat layer thickness after two treatments. 
Additionally, an average 85 percent patient satisfaction rate was reported across three studies. Isn't that remarkable? 
In 2018, CoolSculpting  was recognized for the fifth consecutive year by NewBeauty as a Choice Award winner.
Millions of CoolSculpting treatments have been performed in
more than 80 countries
. 
The CoolSculpting Procedure
During the procedure you may experience sensations of pulling, tugging, mild pinching, intense cold, tingling, stinging, aching, and cramping at the treatment site. These sensations subside as the area becomes numb. Following the procedure, typical side effects include temporary redness, swelling, blanching, bruising, firmness, tingling, stinging, tenderness, cramping, aching, itching, or skin sensitivity, and sensation of fullness in the back of the throat after submental area treatment. Rare side effects may also occur.
The CoolSculpting procedure is not for everyone. You should not have the CoolSculpting procedure if you suffer from cryoglobulinemia, cold agglutinin disease, or paroxysmal cold hemoglobinuria. The CoolSculpting procedure is not a treatment for obesity
Acne is the most common skin condition in the U.S. affecting nearly 50 million Americans at any time. Acne is caused when hair follicles become clogged with oil and dead skin cells. It can often be persistent and unsightly,
The Acne Clear BBL is a cutting-edge acne treatment that uses the power of light to comfortably and effectively clear acne without expensive creams or toxic medicines.
BBL is the world's most powerful IPL (Intense Pulsed Light) device on the market. Each Forever Clear BBL treatment uses Blue Light BBL, Yellow Light BBL, and Infrared Light to painlessly:
Destroy acne-causing bacteria at its source, deep down in the pores.
Reduce the inflammation and acne-associated redness
Tighten inflamed skin
Many patients will see results with just one treatment with no downtime.
Hands can be rejuvenated. The hands age in predictable ways:
The skin, which is constantly exposed to the sun developes sun and age spots
The top of the hand begins to lose volume resulting in thin and wrinkled skin
Hand rejuvenation is directed at treating these two problems. Volume is replaced using injectable fillers such as juvederm, sculptra, or a fat transfer. The pigmentation changes are treated using the Forever Young BBL to remove the brown sun and age spots.
What to expect from hand rejuvenation:
Injectable fillers take 10 minutes
Fat transfer ( instead of filler ) takes 1 hour
Forever Young BBL takes less than 30 minutes
Return to work immediately
Brown sun and age spots are some of the first signs of aging and sun damage. Fortunately, these skin conditions can easily be treated using the Forever Young BBL which uses Broad Band Light to alter skin melanin and rejuvenate cellular DNA.
Instead of spending time and money on ineffective skin care products many of our patients have turned to the Forever Young BBL to make their skin more vibrant and youthful; reducing brown and red pigmentation problems, promoting collagen, and rejuvenating cellular DNA. It is the most popular laser treatment in our clinic.
What to expect from the Forever Young BBL:
Treatments take 20-30 minutes
Up to 80% improvement after a single treatment.
Most patients will benefit from adding a Micro Laser Peel and a Profractional Laser Peel ( Triple Laser Package ) 
Finding The Best Plastic Surgeon in Virginia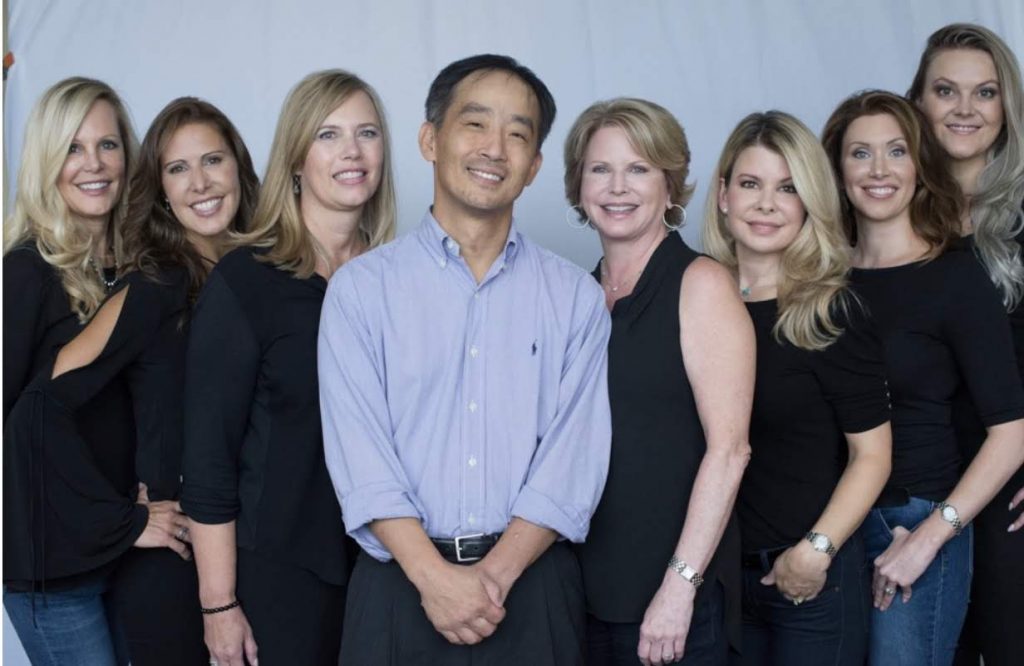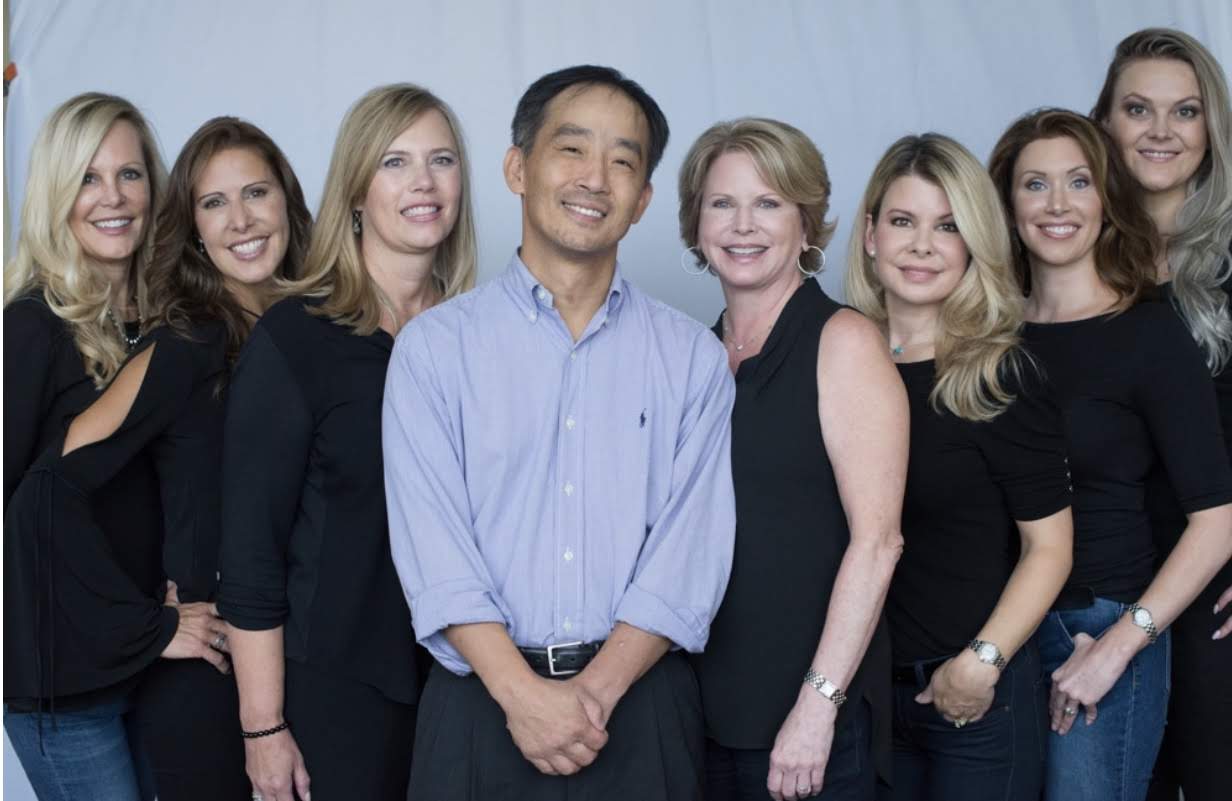 Dr. Phillip Chang is a leading plastic surgeon in Loudoun County who specializes in surgical and nonsurgical cosmetic procedures for the breast, body, face, and skin. He is board certified in plastic surgery by the American Board of Plastic Surgery and is the founder of Aesthetica Cosmetic Surgery & Laser Center in Leesburg, VA. Dr. Chang believes combining attentive care and minimally invasive techniques is the best avenue for achieving beautiful, natural-looking results.
Visit his office in Leesburg, Virginia in Loudoun County or fill out the contact form below for more information on how we can help you with your plastic surgery plans.
Our office can provide you will helpful information, schedule a free consultation, and walk you through the process of having the procedure covered by your insurance.
Contact Dr. Chang's Office:
We'll delve into the scientific truths behind screen time and skin health. Furthermore, let's explore some practical strategies to combat blue light skin damage and wrinkles caused by eye strain.
Read More »
This article will introduce you to the superior post-procedure skincare range by SkinMedica, detailing why these products stand out and the vital ingredients that make them the go-to choice for many professional
Read More »
Our hands are in constant use and suffer from all the exposure we put them through: hand-washing, regular exercise, and typing, to name a few. We don't always give them the care they need, either. Our poor hands take the brunt of life! If your hands show the effects of aging, it may be time for a hand rejuvenation!
Read More »