Dual CoolSculpting Machines
Double the value for the same time – appointments as fast as 30-minutes! No downtime!
Yes, you could get CoolSculpting done on your lunch break even!
Wow, are you beginning to feel as great as you're going to look?
There are many reasons why Aesthetica is considered the "premier CoolSculpting Center" in the Greater Washington D.C. area. Here are a few:
Dual-machines so we can create twice the results or deliver in half the time!
State-of-the-art relaxation treatment rooms where you can watch your favorite shows during your session – now that's cool too!
A Medical Team that has performed over 15,000 CoolSculpting sessions that produce stunning results.
Access to best-in-class CoolSclupting Discounts as well as our Care Credit payment option program. 
Special application tools that allow us to target neck or under the chin or bra fat areas.
Quick Facts about CoolSculpting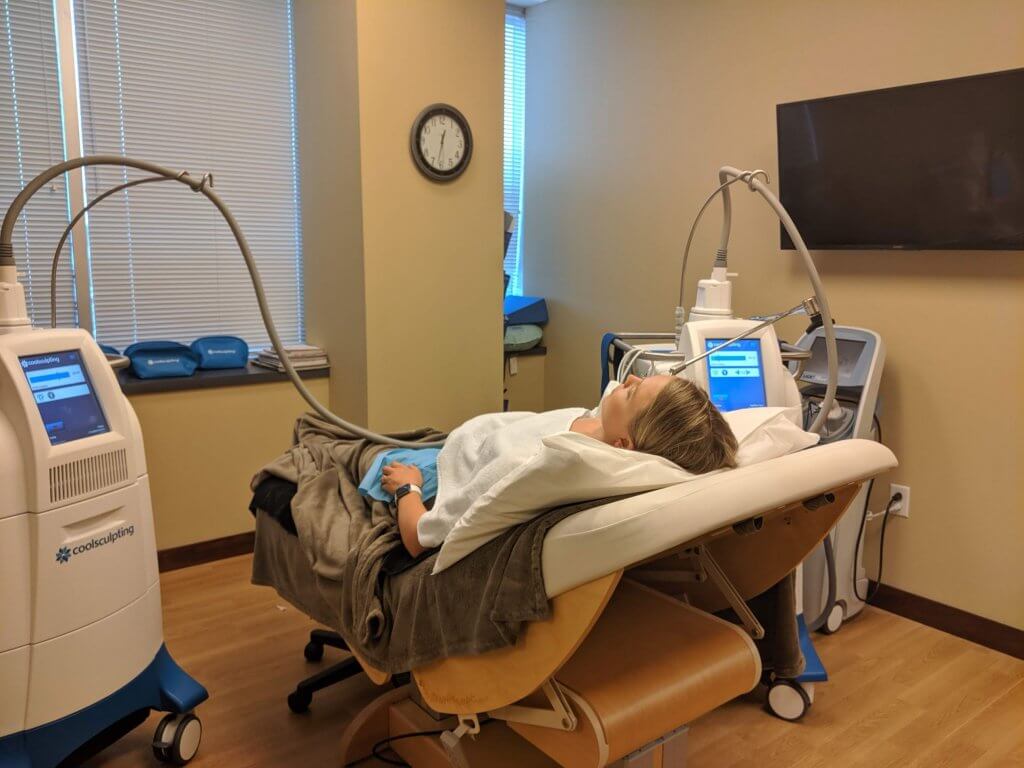 Before coolsculpting abdomen
After coolsculpting abdomen
Before coolsculpting neck
Before coolsculpting flanks
After coolsculpting flanks
Before coolsculpting abdomen
(only 1 cycle)
After coolsculpting abdomen
(only 1 cycle)