For many women, breast size and shape are an important part of their image and self-confidence. If you're unhappy with the size and shape of your breasts, you may feel less confident than you want to, but there is a solution.
With a breast augmentation designed to enhance the size or shape of your breasts, Dr. Sacha Obaid of North Texas Plastic Surgery can provide you with the look you desire. Learn more during a free consultation by calling 877-629-6468 today.
Saline breast implants were the only style of breast implants available to women who wanted breast implants before 2006.  They are implants made from a thin flexible silicone shell that is filled with salt water after its insertion in the breast.  
Saline implants are made in several "profiles" including high profile, medium profile, and low profile breast implants.   The profile refers to the diameter of the breast implant relative to its projection for any given volume.  For example, a 300cc ( milliliter ) implant that is high profile has a more narrow diameter with more projection than a low profile implant that has a wider diameter with less projection.  The profile is largely chosen based on the width of your breast and chest.  
A breast implant is placed by first creating a small incision either in the under-breast crease, under the nipple areola margin, or under the arm-pit.  This is a discussion for a different article.  Once the incision is made, an implant pocket is created under the chest muscle to house your new breast implant.  
One major difference between a saline breast implant and a silicone breast implant is that saline implants are filled after the insertion of the breast implant in the breast.  Once the implant is inserted, saline ( salt water ) is injected into the implant through a tubing.  This is one reason why the size of a saline implant can be adjusted.  The surgeon can add more or less saline within reason to compensate for any size discrepancies.  This is not possible with silicone breast implants that come pre-filled.  
Once the saline implant is filled, the patient is usually inspected in the sitting position to examine for symmetry and pocket aesthetics.  If the appearance is satisfactory, then the tubing is removed, the pockets is bathed in triple antibiotic solution, and long-acting pain killers are injected into the surrounding tissue. The surgery is now completed.  
Saline implants in general feel like water in a patient that starts with an A or B breast cup size.  They do not feel quite as soft as a silicone breast implant and are more prone to issues such as rippling.
Advantages of saline breast implants
A primary advantage of a saline implant is that if the implant ruptures, the body simply absorbs the salt water, and the patient then pees it out.  Other adantages include the ability to provide a smaller incision than with silicone breast implants.  This is because the saline breast implant comes empty and is filled after its insertion into the breast.  Typically, the incision can be as small as 2 centimeters.
The newest generation of silicone implants were introduced in 2006.   Prior to this, and for about 20 years, silicone breast implants were not made available for breast augmentation except for special circumstances including breast reconstruction and research purposes.  This moratorium was placed in order to examine the safety of silicone and breast implants as well as to make breast implants safer in general.
The new silicone breast implants are significantly different than the implants of many years ago.  They are now made of a semi-cohesive cross-linked silicone gel that is made to keep its shape even if the shell of the implant is broken.  This safety feature is designed so that silicone does not leak into the surrounding tissue like the older liquid silicone breast implants.  
In addition, to its semi-cohesive structure, the main advantage of silicone breast implants over saline breast implants is the soft natural feel of the gel material.  Silicone implants were made to feel like human breast tissue.  This softer, more natural feel is particularly important for women that start out with A or B breasts or who have very thin skin and tissue such as in some women who benefit also from a breast lift.  The viscous gel requires that silicone breast implants come pre-filled with the gel.  The relevance is that, in general, the incisions or scars have to be larger than with saline breast implants in order to accomodate the size of the implant.
A silicone breast implant is placed by making an incision underneath the breast crease.  I use a keller funnel to place the breast implant.  This is a device that has multiple benefits including the ability to place the breast implant through an incision half the size than most plastic surgeons who don't take the time or expense to use the technology.  The keller funnel also has the benefit of decreasing the incidence of breast implant ruptures or breaks as well as decreasing the incidence of capsular contracture.  
Following the placement of the incision, the placement is similar to that for saline breast implants.  A pocket is created below the chest muscle, the pockets are washed with triple antibiotic solution and pain killers, the patient is examined in the sitting position, final adjustments are made to the pocket and position, and the incisions are then closed.  
Advantages of silicone breast implants
Many women prefer silicone breast implants because they look and feel more natural than saline implants. While there were concerns in the 1980s about liquid-filled silicone implants, the thicker, cohesive gel silicone implants that are used today have been shown in numerous studies to have no significant health risks. Not only are they safe, but silicone implants today have been shown to have lower rupture rates than the saline breast implants on the market!
Breast augmentation with fat transfer
This procedure doesn't involve the use of implants at all; rather, it uses the transfer of fat from other parts of your body to your breasts to augment their size and in some cases improve their shape.
During the procedure, liposuction is used to harvest fat from other places on your body, such as your thighs, stomach, or buttocks. This fat is then injected into the breasts using a fine needle.
One of the advantages of this method of this procedure is that it allows the breasts to be sculpted and shaped in a way that the use of implants does not allow. There is also very little scarring, as no large incisions are made.
Finding the Best Breast Reduction Surgeon in Virginia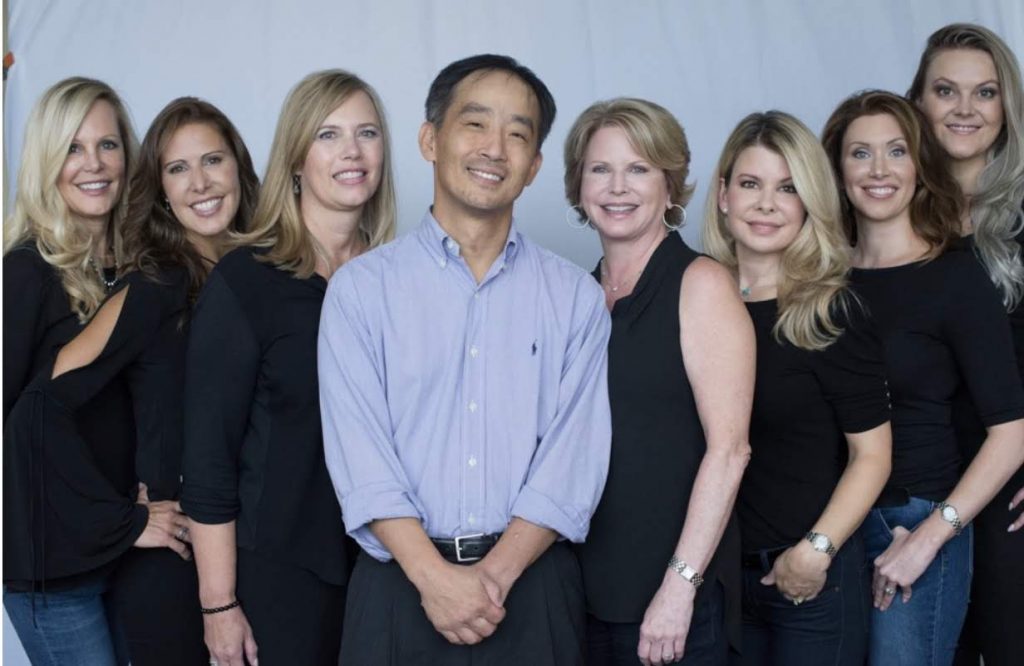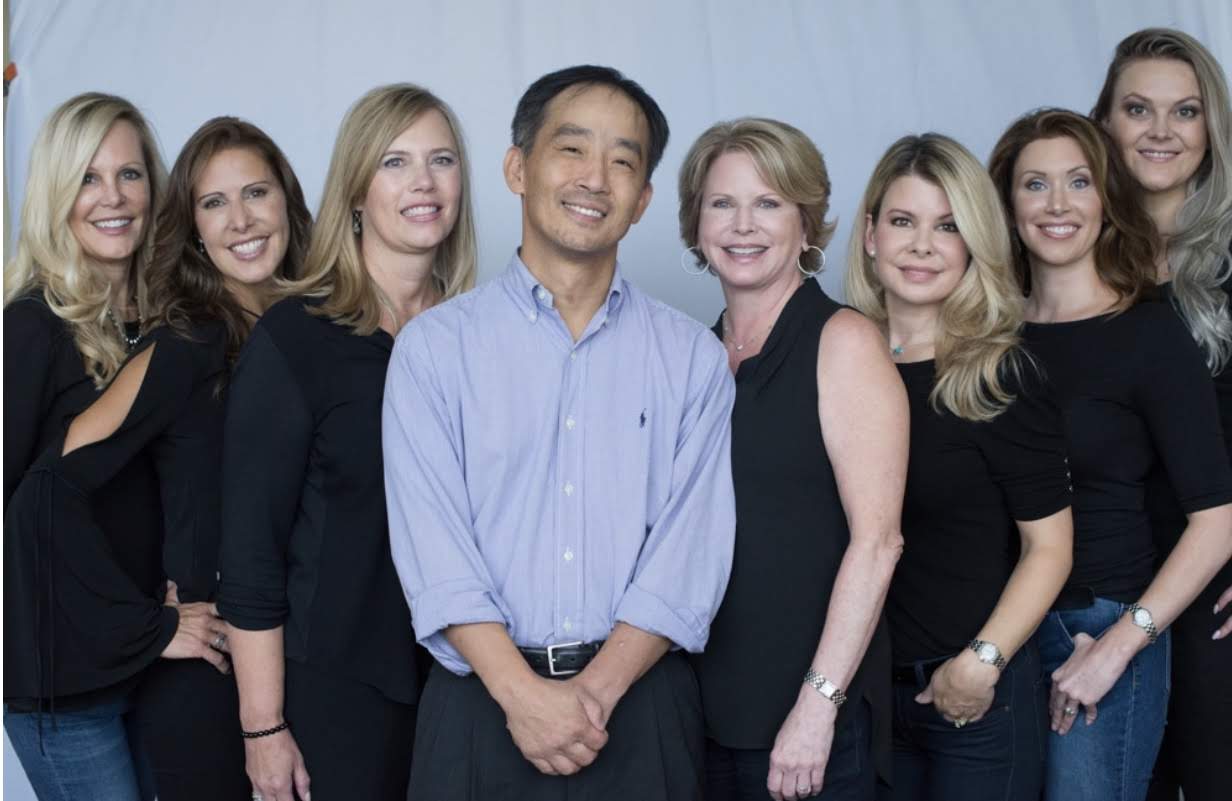 Dr. Phillip Chang is known to be one of the best breast reduction surgeons in Virginia after performing hundreds of breast reduction procedures for almost 20 years. His innovative techniques have been highlighted in national magazines and educational channels prompting patients across the country to send revision breast reduction procedures to his office in Northern Virginia outside of Washington, DC.  
Visit his office in Leesburg, Virginia in Loudoun County or fill out the contact form below for more information on how we can help you with your breast reduction surgery. 
NOTE: We don't take insurance or work with insurance companies. Patients pay for the surgery upfront and we provide them with a superbill, and other documents they may need to apply for reimbursement.
Our office can provide you will helpful information, schedule a free consultation, and walk you through the process of having the procedure covered by your insurance.
Contact Dr. Chang's Office:
In a world where first impressions matter, maintaining a youthful and radiant appearance has become a top priority for many. While aging is an inevitable part of life, the beauty industry has evolved to offer various solutions to help defy the hands of time. One such solution that has gained immense popularity is Juvederm, a revolutionary facial filler treatment. In this blog, we will delve into the world of Juvederm, exploring its benefits and how it can help you achieve a youthful appearance. Whether you're looking to reduce wrinkles, enhance your lips, or restore lost volume, join us as we uncover the transformative effects of Juvederm and discover how it can revitalize your confidence and self-image.
Read More »