It's 2021, and a Lot Has Changed Regarding Breast Augmentation: Here's What Every Woman in Northern Virginia Should Know When Considering the Procedure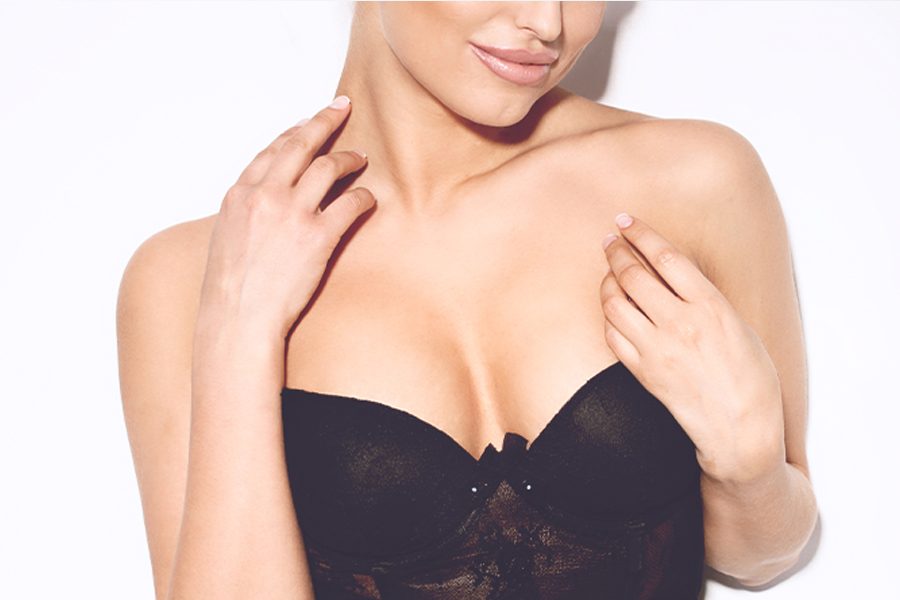 Improved self-confidence? Enhanced body proportion? Or fixed breast asymmetry? If these are all your concerns, then breast augmentation could be the remedy to it.
Over the years, however, there have been many wonderful developments in breast augmentation has been practicing. With advanced technology and research, you will surely be amazed at the results. 
Read on as I show you the benefits of breast augmentation, the types of breast implants, and the process that breast augmentation adapts.
The Benefits of Undergoing Breast Augmentation
From the term "augment," the purpose of this surgery is to enlarge small or underdeveloped breasts. Breast augmentation is also an option for restoring the regular breast volume lost due to weight loss, aging, or pregnancy.
An implant is placed behind the breast to enhance its size and shape. There are some cases where one of the breasts is underdeveloped compared to the other, making it asymmetrical. If this is the case, then breast augmentation is the option to address this. Many women undergo this surgery because of all the personal benefits that breast augmentation brings.
What is the Best Implant Type for Me?
When choosing the type of implant, you have to define first your desired outcome. The breast augmentation offers can be categorized into four types of implants: saline implants, silicone implants, anatomically-shaped gel implants, and fat implants. Let's discuss a bit about them below.         
Saline implants are filled with sterile saline or saltwater solution and encased in a silicone shell. During surgery, the silicon shells are inserted behind the breasts empty and then filled right after once in place.
Once the implant ruptures, the saline solution leaks into your body that absorbs it for excretion. This type of implant is approved by the Food and Drug Administration (FDA) and doesn't have any health risks. You do, however, have to remove ruptured implants and have the option to insert another.
Just like saline implants, silicone implants are also encased inside a silicone shell but with different content. It is filled with a thick silicone gel that comes in various sizes and shapes, has a natural feel, and is soft to the touch.
Unlike saline implants, however, silicone implants are already pre-filled with the gel before insertion. 
#3:

Anatomically-Shaped Gel Implants
Commonly known as "gummy bear" implants, these are also made of silicone gel but are much thicker and more durable. What will truly amaze you is their shape, which was ingeniously designed to match the contour of a normal breast.
To provide greater stability through adhesion with surrounding tissues, textured implants are promoted. Still, due to its recent association with a form of lymphoma known as Breast Implant-Associated Anaplastic Large Cell Lymphoma (BIA-ALCL), it would wise to use the smooth-surfaced implants for the time being.
This could be the most sought-after breast augmentation alternative as it is not only safe but healthy. This entails applying liposuction to extract fat from an area of your body, like the abdomen and hips, then reinjecting them into your breast.
Things to Know Before, During, and After the Surgery
This is your surgery, so you should be familiar with all relevant details before subjecting yourself to it. Breast augmentation involves putting patients under general anesthesia. The surgery is usually outpatient and typically takes around 1 to 2 hours to finish. Once done, you need to rest for at least two days but still need to move around for circulation.
It's perfectly normal to experience tightness around the chest areas since the skin is still adjusting to the new breast volume. Though different for every patient, the healing process generally takes around ten days. During this time, it's best not to engage in any strenuous activities to give time for healing.
After a few weeks, you can resume your normal physical activities and exercises. Be patient, though, because it will take months before the swelling will settle and you will see noticeable results. Scarring is common after surgeries, but these will eventually fade once your body heals.
How long implants last? Well, there are a lot of contributing factors, including the type of implant and your lifestyle. On average, an implant can last for up to 10 years. Beyond this time, the chances of implant rupture or deflation become higher.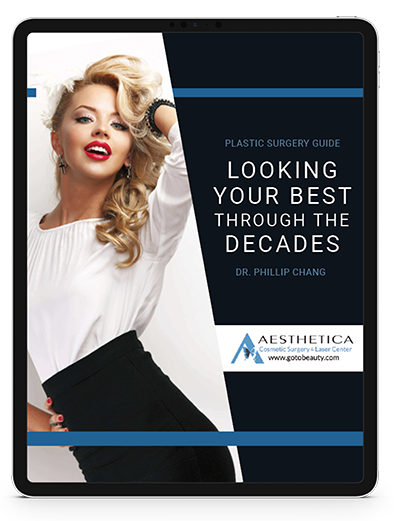 Insider's Roadmap to Every Decade of Life
Follow us on Youtube and watch our latest videos about plastic surgery procedures.
For those wondering whether breast augmentation might be the best cosmetic solution for you, we invite you to simply come in for a complimentary consultation with Dr. Chang or one of the cosmetic laser and injection nurses to explore whether you would make a good candidate. To find out more whether Aesthetica can help you, contact us online or at 703-729-5553 to arrange an appointment. Dr. Phillip Chang is a board-certified plastic surgeon in Northern Virginia near Leesburg, Virginia and an expert in a wide variety of cosmetic treatments.
Our office can provide you with helpful information, schedule a free consultation, and walk you through the many services and procedures we provide.
Contact Dr. Chang's Office:
Like with many surgical operations, it's best to understand the pros and cons beforehand. Good enough, we broke down the common risks associated with tummy tucks, how to reduce its side effects, and how a top plastic surgeon like Board-Certified Plastic Surgeon Dr. Phillip Chang from Aesthetica Cosmetic Surgery and Laser Center avoids them.
Read More »