Breast Reduction Surgery in Teenagers
Breast reduction surgery in teenagers is increasingly popular. In addition to common medical complaints about having large breasts, teenagers experience even additional challenges. Parents who are concerned about their daughter's physical and psychosocial well-being will often bring  them in for a consultation.  
A 2012 study in Pediatrics by Brian Labow, Director of the Adolescent Breast Clinic at Boston Children's Hospital, reported that girls aged 12-21 with large breasts experienced a decreased quality of life lower self-esteem, more breast-related pain, and increased risk for eating disorders compared to their peers. These findings were reiterated in an article in the Atlantic Magazine, which highlights the benefit of breast reduction surgery in young adolescents.
Should You (Or Your Teenager) Consider Breast Reduction?
Have you or your teenager ever had to stuff your breasts into a sports bra in an effort to flatten your chest so that your large breasts would be less noticeable?  Have you ever had to duct-tape your breasts so that they would not be as revealing in a dress?  Have you ever wanted to go to a gym to exercise but decided against it because you did not want others to see your breasts bouncing up and down? Or did you not want to get unwanted gawking when you simply walk into a gym? 
If your answer to any of these questions is "Yes," then you may be an excellent candidate for breast reduction surgery. 
If you are a teenager or if your teenage daughter answered affirmative to any of these questions, then there might be an even greater imperative to have a breast reduction surgery.
Ready For A Free Consultation?
Is a breast reduction right for you? Whether it's answering your questions or filing an insurance claim, we can help!
Navigating through teenage life can be hard enough, but having early and large breast development can be even harder on a teen. 
A study published in 2012 by Brian Labow showed that adolescent girls, aged 12 to 21, with large breasts experience a decreased quality of life, lower self-esteem, more breast-related pain, and increased risk for eating disorders compared to their peers, even after controlling for body-mass index. 
Macromastia, or disproportionately large breasts on an otherwise average size patient, is often linked to obesity. 
Parents Often Bring In Their Daughters for a Complimentary Consultation for Breast Reduction
Signs That You Should Consider Breast Reduction
Labow said girls seeking breast-reduction surgery in adolescence typically do so because they have experienced issues such as neck and shoulder pain, low self-esteem, undesired attention, and difficulty finding clothes that fit.
Still, it is difficult to predict who among the large-breasted will be troubled, Labow said. "There are people with large breasts who are happy," he noted. "And making a diagnosis of macromastia is not simple either, since a very short girl wearing a 'D' cup size bra may be miserable, while a taller teen may feel fine with that size," he explained. 
"Most teenage girls really don't want to come to a doctor and discuss this. By the time I see them, the breast has become their enemy," explained Labow. 
Decreased quality of life
Lower self-esteem
More breast-related pain
Increased risk for eating disorders compared to peers
Breast Reduction Surgery: 90% Satisfaction Rate
Breast reduction surgery is one of the most common and satisfying procedures in the United States. In fact, breast reduction was one of the 10 most common surgeries in the U.S. in 2013, with 122,838 women undergoing procedure. Many studies have confirmed that the satisfaction rate of breast reduction is as high as 90%. 
Women with large breasts often experience back and shoulder pain, bra strap grooving, spinal curvature, and skin irritations. Breast reduction surgery will dramatically improve or eliminate these conditions. This is why health insurance will often pay for breast reduction surgery.  
Breast reduction is a two-to-three hour surgery that alleviates the problems associated with having large breasts. The goals are to reduce the size of the breasts, elevate the nipple complex, reduce the size of the areolas, and reshape the breasts into a natural teardrop.
After breast reduction surgery, both teenagers and adults show improvements in self-confidence, ability to find fitted clothes and bras, and desire to exercise. 
Benefits of Breast Reduction
Decreased back and shoulder pain
Decreased bra strap grooving
Decreased spinal curvature (example-scoliosis)
Improved ability to exercise
Improved desire to exercise
Improved ability to find "normal" clothes and bras
Less unwanted attention
Increased self-confidence particularly in teenagers
Decreased in heat or abrasive rashes and skin infections
Ready For A Free Consultation?
Is a breast reduction right for you? Whether it's answering your questions or filing an insurance claim, we can help!
When Should Teens Have A Breast Reduction?
Labow said the data supports the value of allowing girls who seek breast-reduction surgery to get the procedure in adolescence, rather than making them wait until they are older. "They are suffering. If you wait about three years after menarche (when a girl's menstrual periods start), the breasts may grow slightly but not enough to necessitate waiting longer," he said.
Breast reduction surgery is by far the most common reconstructive procedure that I perform on teenagers. It is one of the only "cosmetic" procedures that many insurance companies are willing to cover. This is because insurance companies consider breast reduction as more than a cosmetic procedure; it is a reconstructive procedure that has the ability to decrease back and shoulder pain, spinal curvature, rashes, and even skin infections. In addition, it allows teenagers to exercise and be more active. And those are only the medical benefits.  
The real benefit of breast reduction surgery in teenagers might be the psychosocial benefit of approaching life with average sized breasts around their peers. According to statistics presented by the American Society of Aesthetic Surgery, breast reduction surgery in teenagers has risen dramatically in recent years; there has been a 157% rise in demand for Breast Reduction Procedures between 1997 and 2013. 
Breast Reduction Video - Live Surgery
WARNING: Graphic Video; NSFW
This video shows a live surgery describing my technique in performing a lollipop-style breast reduction. A lollipop-style breast reduction is a technique for minimizing scars as much as possible. Notice the meticulous technique. Steps include tumescent infiltration to decrease bruising and pain, decreasing the areola size, lifting of the nipple complex, and recontouring the breast to give an improved tear-drop shape. Larger reductions require a different, "anchor-style" breast reduction. 
FAQs About Breast Reduction
Finding The Best Plastic Surgeon in Virginia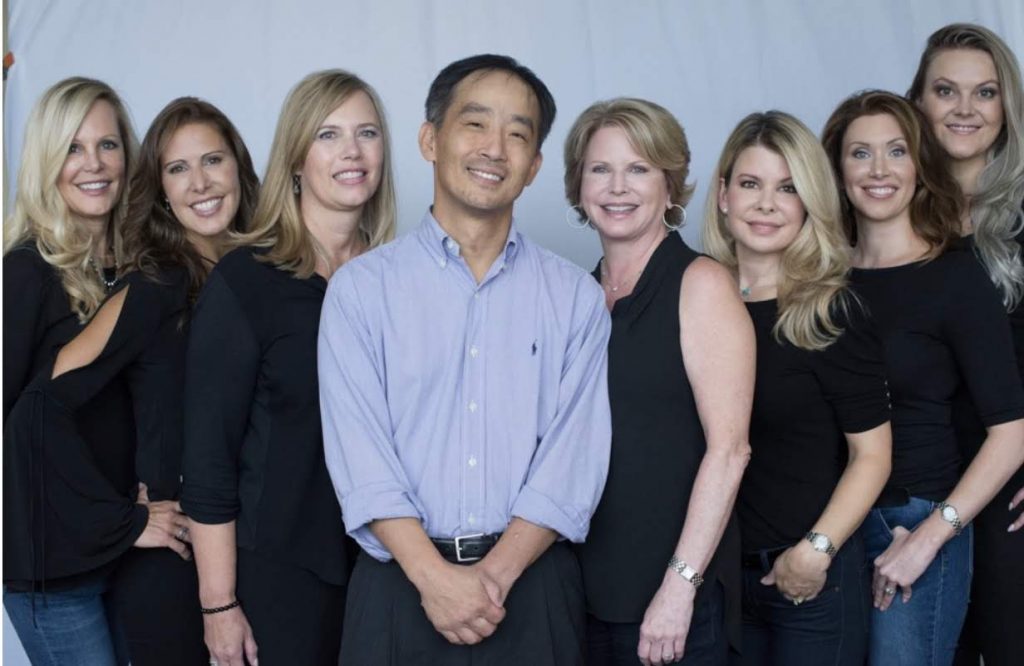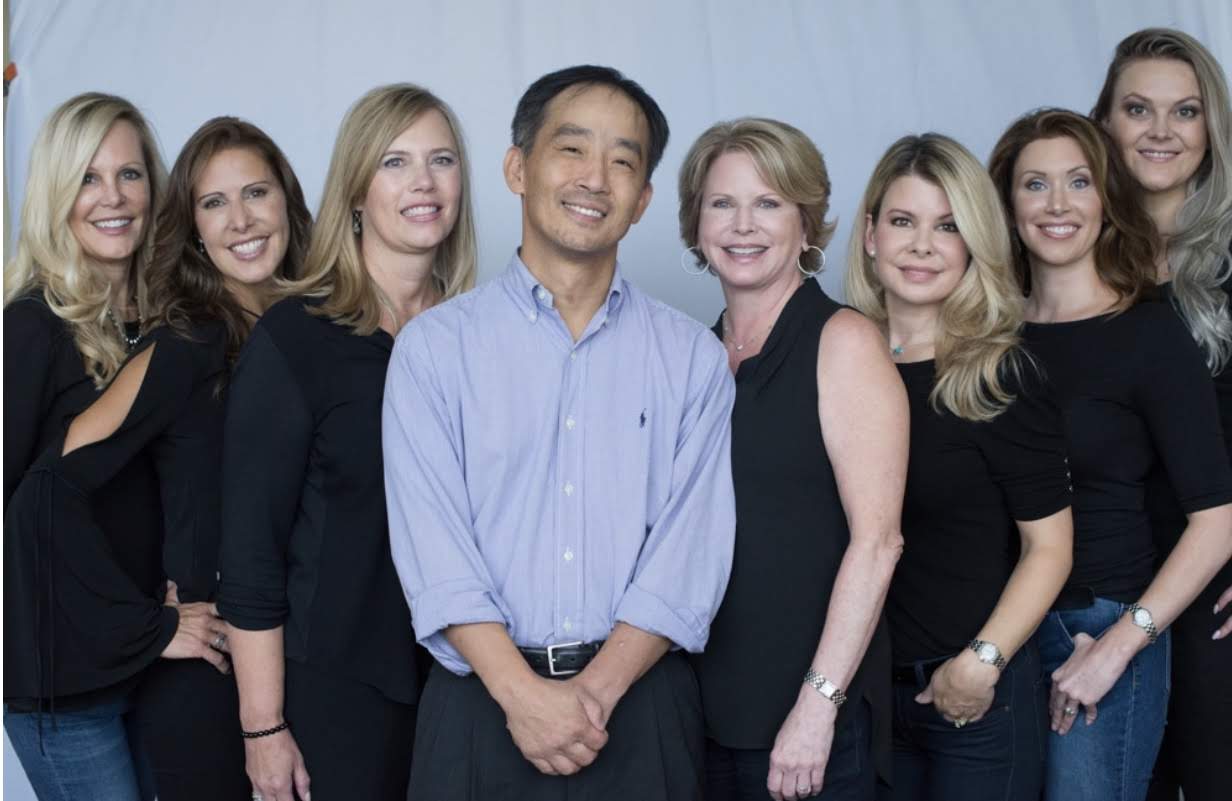 Dr. Phillip Chang is a leading plastic surgeon in Loudoun County who specializes in surgical and nonsurgical cosmetic procedures for the breast, body, face, and skin. He is board certified in plastic surgery by the American Board of Plastic Surgery and is the founder of Aesthetica Cosmetic Surgery & Laser Center in Leesburg, VA. Dr. Chang believes combining attentive care and minimally invasive techniques is the best avenue for achieving beautiful, natural-looking results.
Visit his office in Leesburg, Virginia in Loudoun County or fill out the contact form below for more information on how we can help you with your plastic surgery plans.
Our office can provide you will helpful information, schedule a free consultation, and walk you through the process of having the procedure covered by your insurance.
Contact Dr. Chang's Office:
We often hear about the joy connected to jewelry but not its impact, particularly when it comes to our earrings and earlobes. Or, perhaps it isn't beautiful, weighted earrings, but instead an injury or the typical impact of aging that's caused an issue with one or both of your earlobes? If you need information about earlobe repair, we've got everything you need to know here!
Read More »