Botox to 50 Year Old Male
50 year old male came in for wrinkles. Botox was injected into the glabella and crows feet. Patient was very content with results.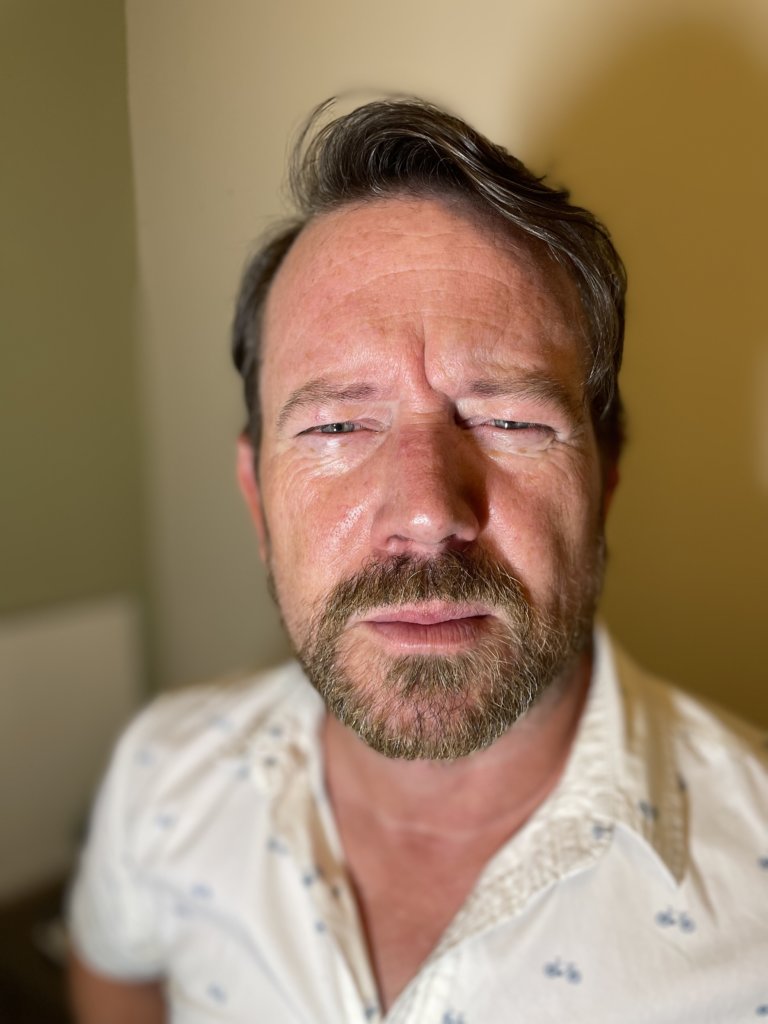 Procedure Related Video
If you would like to see more of my live procedures, check out the video below. Warning, because it is a live surgery, it is graphic. 
BOTOX has revolutionized how plastic surgeons keep patients looking younger for longer without the need for surgery.  BOTOX is most commonly used to remove wrinkles located on the forehead, between the brows,  and around the eyes. It is meant to slow down the aging process and prevent the break-down of facial collagen. BOTOX was FDA approved in 2002 to be most commonly used for what patients fondly refer to as either the "11s" or "angry lines".  Prior to 2002 however, BOTOX was used in more "legitimate" medicine to treat muscles spasms. To this day, BOTOX is actually used more in medicine than in cosmetic treatments.
How Does Botox Take Away My Wrinkles? 
BOTOX is a neuromodulator which temporarily prevents affected muscles from contracting. The forehead lines, glabellar 11's and the crow's feet lines are all caused by hyperactive muscle action in the face of loose skin that results from loss of facial volume and the breakdown of tissue collagen. By temporarily preventing these muscles from contracting, the muscle is unable to cause the crease; and the crease will if it is not too ingrained, soften and then disappear. Dr. Chang and our expert nurse injectors are ranked in the top 1% of all medical offices in the country by Allergan, the manufacturer of BOTOX. 
Get directions from some of our most popular nearby locations
There are many factors to consider in determining the right age for a facelift procedure. The most important factor in choosing an age is how a patient feels about their overall appearance and specifically their skin, muscle tone, and facial features (such as the jawline). This factor will help determine if they are ready to undertake a facelift procedure
Read More »