Will My Injectables Look Unnatural?

5

min read

"I'm a barbie girl, in a barbie world! Life in plastic, it's fantastic!" 
Everyone loves jamming out to "Barbie World" by Aqua every once in a while. For some people, looking plastic like the iconic blonde star is their plastic surgery goal — filled cheekbones, filled lips, ultra-smooth skin, and obviously unnatural features. For others, the idea of looking like "life in plastic" would be enough to land them on an episode of Botched. If this is you, you'll be glad to hear botox, fillers, and other injectables are most often used for natural looking results — in fact, you've probably met dozens of people who've had injectables so natural that you didn't know!
Injectables are one of the best ways to treat wrinkles/fine lines, add volume, plump lips, and shape the nose with natural, anti-aging results. But how can you assure that your injectables will look natural and live up to your expectations? Read below to learn more!
Don't Trust "Dr." Joe Shmoe
Will fillers, injectables, and botox look unnatural or fake? It's all about choosing the doctor!
When searching for a beautician to perform your injectables, make sure you do your research. Some day salons and random beautification shops will claim to do botox, lip plumping, and other injectable treatments. Be very wary! There are no laws that require a real, qualified plastic surgeon to perform botox or fillers, so you'll want to make certain that whoever you're seeing is certified by the American Board of Plastic Surgery. Avoid pop-up shops, party injections, or anyone using injectable mixtures or laces.
Not only will a badly trained, amateur practitioner deliver results that you weren't looking for, but an untrained hand is likely to cause permanent nerve or muscle damage during injection. This can cause stiff, unnatural, or even mis-matched facial expressions. Don't take any risks — make sure your beautician is fully certified, highly reviewed, and knows their stuff!
Instead, Trust the Experts!
If you want injectables that will make you look younger, natural, and real, then seek out a true expert.
Finding a qualified, acclaimed, highly-reviewed, well-trusted beautician is the key to natural-looking injectable results. The best beauticians will have extended experience, an artistic eye, and know the science behind looking "natural." A good beautician will know facial anatomy, consult with you about your expectations, and deliver quality results!
Here at Aesthetica, we live up to the highest quality standard of plastic surgery. Dr. Philip Chang is nationally recognized for his skill and expertise. If you're looking for some of the best quality injectable procedures, we would love to consult with you to see how we can help you!
Communicate Specific Goals
If you want to know what you would look like with injectables, ask your beautician for expert advice.
Make certain that you take advantage of plastic surgery consultations prior to your injectables. The consultation is your time to explain in detail what your goals are to your beautician. If you can, bring photos of your desired look or ask your beautician whether they can do a before/after mock-up for you on Photoshop. Your beautician will be able to offer tips, suggestions, and let you know whether your goals are reasonable. Now is not the time to be reserved — the better you can communicate your goals, the better your beautician can deliver! Communicate your goals, listen to your beautician's advice, and get ready for quality results.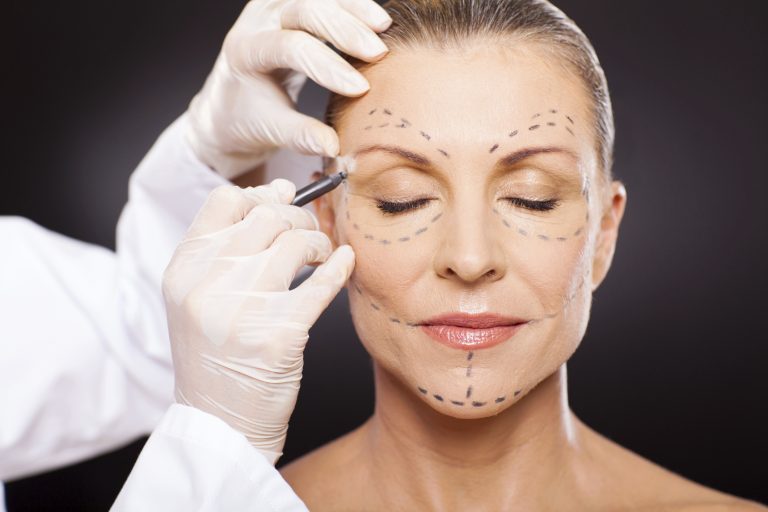 If you want injectables to make you look younger, consider starting small.
When planning for injectables, remember that the purpose is subtle changes. If you are looking for more drastic changes, start small. It's easy to underestimate the power of Botox, fillers, and injectables, especially since it can take up to 2 months for the results to fully manifest. Don't jump the gun and get too much injected at once or too close together, or you may end up with more dramatic, not-so-natural-looking results than you had initially wanted. It's much better to start small and work your way up than to go too big at once.
Look up before/after photos of people your age who've gotten injectables. This will help you know what to expect and what types of changes you want/don't want. Below, we've provided a few examples of women who've gotten natural-looking injectables. The results are subtle, yet change the whole look while remaining totally natural!
(Woman 1 – Botox; Woman 2 – lip filler ; Woman 3 – face fat transfer, laser skin treatment.)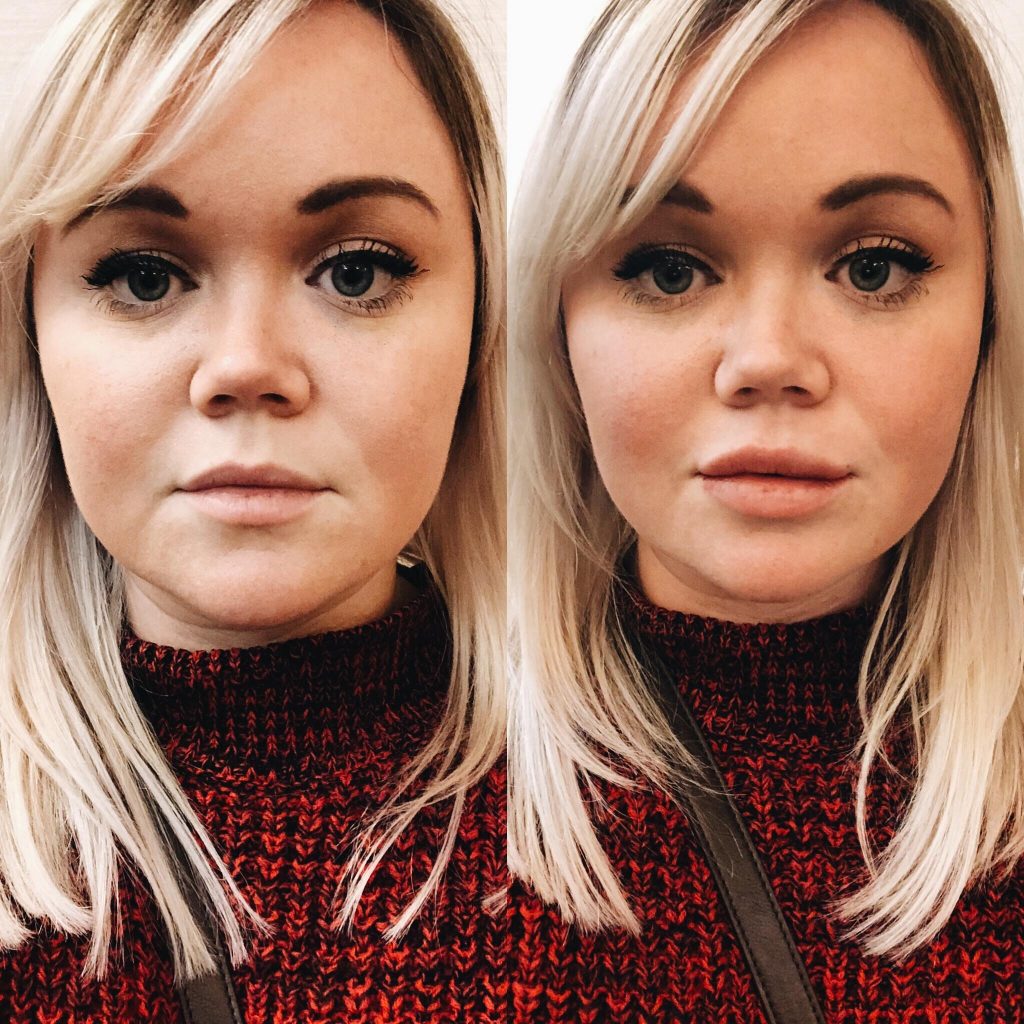 Injectables are an easy and effective way to make you look younger, meet your goals, and give you that "imagination, life is my creation!" confidence instead of feeling "life in plastic!" Finding a quality beautician, communicating your goals, and making subtle changes are the best way to help you make certain that your injectables are as natural-looking as possible!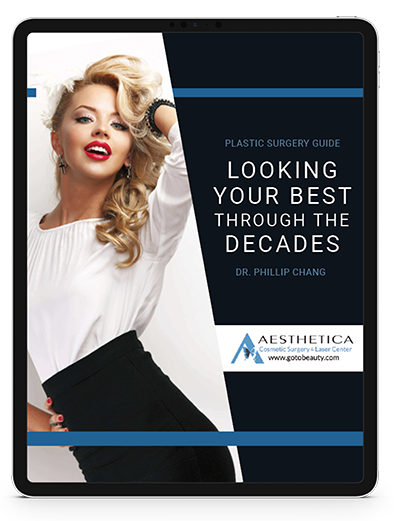 Insider's Roadmap to Every Decade of Life
Follow us on Youtube and watch our latest videos about plastic surgery procedures.
If you're ready to talk about your goals for injectables, we invite you to simply come in for a complimentary consultation with Dr. Chang or one of the cosmetic laser and injection nurses to explore whether you would make a good candidate. To find out more whether Aesthetica can help you, contact us online or at 703-729-5553 to arrange an appointment. Dr. Phillip Chang is a board-certified plastic surgeon in Northern Virginia near Leesburg, Virginia and an expert in a wide variety of cosmetic treatments.
Our office can provide you with helpful information, schedule a free consultation, and walk you through the many services and procedures we provide.
Contact Dr. Chang's Office:
Navigating the world of breast augmentation means facing some crucial decisions, and one of the most discussed is whether to place implants over or under the chest muscle. This article delves into the nitty-gritty of both options, highlighting the pros and cons to help you make an informed decision.
Read More »