What Are the Most Popular Morpheus8 Microneedling Results?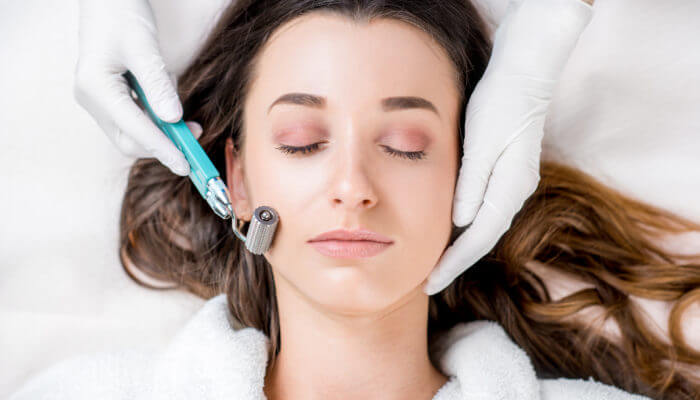 We have heard the buzz about Morpheus8 Microneedling results from celebrities like Dove Cameron, who used it for tightening the skin on her face and body. Kim Kardashian said she used it to get rid of her "mum tum." Last September, BGT Judge Amanda Holden posted on Instagram how fantastic her results were and the Morpheus8 benefits. She said she looked five years younger.
But the celebrity news that garnered the most buzz is Judy Murray getting rid of her "turkey neck." After only three Morpheus8 treatments within a span of one a year, her skin has become clearer, fresher, and almost all her sunspots have disappeared. She's proudly shown the world her stunning results, making her look incredibly ten years younger!
Morpheus8 is indeed a treatment worth investing in. We have seen celebrity results, but how about everyday, ordinary people? Are their results noticeable? What are the most popular effects of Morpheus8 Microneedling, and are the results as accurate as the celebrities say they are?
Remarkable Before-and-after Morpheus8 Results
You will see a significant improvement in your skin as soon as your first session with Morpheus8 is done. After that, noticeable results will be seen as weeks pass by. 
Although Morpheus8 Microneedling can be done on almost all body parts, the most popular results are sagging jowls and crepey skin on necks. The face and the neck are the parts that quickly show our age. That is why the most popular Morpheus8 results are:
Tighter cheeks

Fresher looking skin

Clearer face

Evened out face and neck complexion

Blurred smile lines

Tighter neck skin

Fresher looking under eyes

Plumper skin
Other results include tighter tummy, knee caps, thighs, and less visible stretch marks. 
Morpheus8 is dubbed as the "non-surgical facelift." It evens out fine lines and creases. It gets rid of sunspots, acne scarring, and freckles. It is the safest way to achieve youthful skin again. 
It is also the quickest to deliver an outcome. It doesn't have any downtime. You can resume your regular activities in as fast as 24 hours. 
How Long Do Morpheus8 Results Last?
Morpheus8 works by puncturing the skin with microneedles. It then ejects fractional radiofrequency through the needles into the deeper layers of the skin.
Depth of the punctures and energy delivery can be modified, depending on what the treatment area requires. This causes minor traumas to the skin, triggering collagen production. It's the most natural skin rejuvenation process, not requiring fillers or BOTOX.
That is why the Morpheus8 Microneedling result lasts. It is not artificial. The collagen, elastin, and hyaluronic acid that tightens and makes your skin youthful all came from within your skin's dermal layers. So you get all the facelift effects without going under the knife.
In the example above, Judy Murray only had three Morpheus8 sessions. She's had over six transformations that happened gradually in one year. And her skin continues to get better.
Your Morpheus8 aftercare will require a rigorous skincare routine. But, if you don't have any, it only comprises the most basic steps: hydration, moisturization, and sun protection. Sticking to this skincare regimen will help boost the Morpheus8 results.
So how long does it last? If you take the aftercare routine seriously, you might not need another Morpheus8 treatment in the near future. That's how effective and long-lasting it is.
Morpheus8 Treatment Near Me
Are you in Leesburg? Or near Landsdowne? We are located in a beautiful county worth visiting if you are not in the area. We are 30 minutes away from Washington DC. A regular 10-min Uber ride worth 15 dollars will get you from Dulles International Airport to our lovely office. There are plenty of delightful spots to check out in our community while you are here.
Dr. Phillip Chang, our head here at Aesthetica Cosmetic Surgery and Laser Center, will be more than happy to have a friendly chat with you. He is board-certified and is one of the Top Ten Plastic Surgeons here in Northern Virginia.
You can confidently say that you are in good hands with Dr. Chang. He will patiently listen to all of your concerns and offer you the best advice. He will deliver what you are expecting and more.
Dr. Chang and our team of specialists and consultants will guide you and make sure that you are well-informed of all the processes that will take place. We will see that you have understood everything, from preparation to aftercare. We will keep you well equipped with everything you need as you travel back home.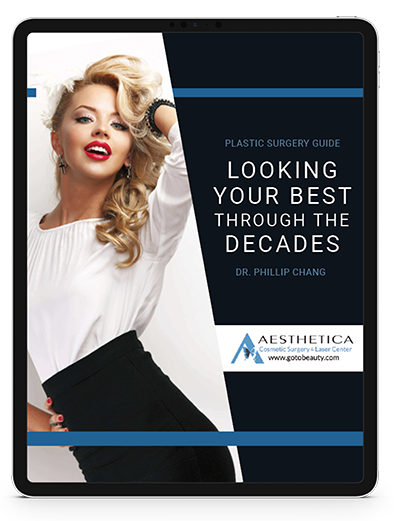 Insider's Roadmap to Every Decade of Life
Follow us on Youtube and watch our latest videos about plastic surgery procedures.
For those wondering whether Morpheus8 Microneedling might be the best cosmetic solution for you, we invite you to simply come in for a complimentary consultation with Dr. Chang or one of the cosmetic laser and injection nurses to explore whether you would make a good candidate. To find out more whether Aesthetica can help you, contact us online or at 703-729-5553 to arrange an appointment. Dr. Phillip Chang is a board-certified plastic surgeon in Northern Virginia near Leesburg, Virginia and an expert in a wide variety of cosmetic treatments.
Our office can provide you with helpful information, schedule a free consultation, and walk you through the many services and procedures we provide.
Contact Dr. Chang's Office:
Age can quickly take its toll on our bodies, especially our faces. So many women wish to bring back their younger selves' beautiful shape and aesthetics. So, why not do something about it? Your dream looks might lay a mini-facelift away!
Read More »