Microneedling for Darker Skin Tones

Have you heard about the amazing results of microneedling, but you are unsure if it is safe for your darker skin tone? If the answer is yes, then there is good news! Microneedling is absolutely safe and is even encouraged as a great way to enhance skin appearance for darker skin tones. This treatment is fantastic for obtaining a gorgeous healthy, youthful, and stunning complexion.
There is a misconception that microneedling should be avoided for darker skin tones due to their tendency to be more easily damaged by skin trauma. However, the misconception that microneedling is not safe for dark skin is one that top dermatologists have debunked. Microneedling is a beautiful treatment choice and can yield stunning results for all skin colors when done correctly, including dark skin colors.
Microneedling is a simple treatment that has a myriad of incredible benefits. Some of the benefits for your skin include:
younger-looking skin (targets wrinkles and fine lines)

 exfoliation 

skin texture and quality enhancement

 a more even skin tone

reduction of acne, blackheads, scarring, size of pores, stretch marks, and cellulite
This list of benefits is not exhaustive as there are so many!
This treatment uses a pen-like device with a head made up of several tiny needles (hence the name, microneedling). This device vibrates powerfully and quickly, enabling it to puncture the dermis (superficial layer of the skin) several times in a few seconds. It touches the dermis just enough to spur the body to heal itself and produce collagen, which, in turn, yields a more even and rejuvenated complexion.
How It Affects Darker Skin Tones
Microneedling is safe for darker skin tones because the microscopic punctures from the device are minor and do not cut into the dermis. However, when you cut into the dermis, you cause a cut deep enough to create scarring, which can be especially problematic for dark skin tones.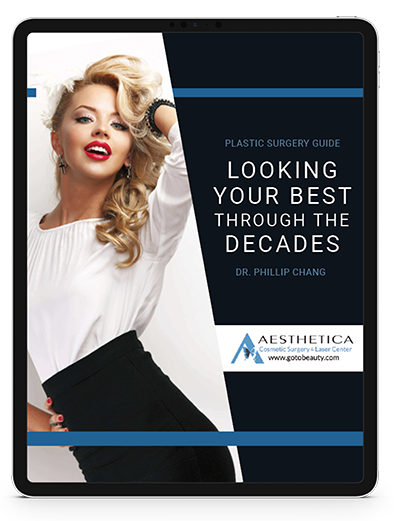 Insider's Roadmap to Every Decade of Life
Follow us on Youtube and watch our latest videos about plastic surgery procedures.
For those wondering whether microneedling might be the best cosmetic solution for you, we invite you to simply come in for a complimentary consultation with Dr. Chang or one of the cosmetic laser and injection nurses to explore whether you would make a good candidate. To find out more whether Aesthetica can help you, contact us online or at 703-729-5553 to arrange an appointment. Dr. Phillip Chang is a board-certified plastic surgeon in Northern Virginia near Leesburg, Virginia and an expert in a wide variety of cosmetic treatments.
Our office can provide you with helpful information, schedule a free consultation, and walk you through the many services and procedures we provide.
Contact Dr. Chang's Office:
In a world where first impressions matter, maintaining a youthful and radiant appearance has become a top priority for many. While aging is an inevitable part of life, the beauty industry has evolved to offer various solutions to help defy the hands of time. One such solution that has gained immense popularity is Juvederm, a revolutionary facial filler treatment. In this blog, we will delve into the world of Juvederm, exploring its benefits and how it can help you achieve a youthful appearance. Whether you're looking to reduce wrinkles, enhance your lips, or restore lost volume, join us as we uncover the transformative effects of Juvederm and discover how it can revitalize your confidence and self-image.
Read More »