When thinking about a "youthful glow," the first image that typically comes to mind is a smooth face with no sagging or wrinkles. In recent years, the aesthetics community has seen a huge upswing in facial care and anti-wrinkle procedures, with people looking to redefine their faces. The issue is, no matter how youthful your face looks, if you don't also focus on your neck and décolletage, your age will show.
How To Care For Your Neck
As we age, our bodies begin to produce less collagen and have a more difficult time retaining moisture, resulting in a sagging affect. The thinner the skin gets, the more prone to wrinkles it becomes. This is particularly noticeable in skin that is already prone to being thin and delicate, such as the neck and chest area. The good news is, there are several things that you can start doing today to slow down this process or even do a bit of de-aging.
1. Stay Hydrated For Fuller Skin
Not only will the rest of your body thank you for the efficiency that comes with being hydrated, your skin will be less likely to wrinkle. If drinking lots of water is just not your thing, you might try adding an infuser to your water and filling it with cucumbers and mint or berries like strawberries. A splash of lemon in your water not only adds some flavor but also adds a detoxifying benefit. 
2. Moisturize Your Skin Regularly
Oftentimes, when we are going through our skin care routine, we have a tendency to focus solely on our face. By including your neck and chest in your skin care routine you will increase the skin's suppleness and thus reduce the appearance of wrinkles. Apply moisturizer after cleansing morning and night. Use an upward circular motion, making sure to massage the cream into the skin. You may find that your neck requires a thicker product than your face. Look for products that contain additional vitamins and minerals such as Vitamin A, C, and E as well as beta carotene: these are all powerful anti-aging ingredients.
3. Protect Against Aging Agents
Sun exposure and smoking are examples of external factors that can cause aging. Always make sure to apply sunscreen or use a lotion that has some form of SPF protection in it. Sun exposure causes spots and wrinkles by damaging skin at the cellular level. Heavy smokers are five times more likely to have excessive skin wrinkles. Smoking causes collagen damage, while lip pursing and squinting causes wrinkles to form on your face.
4. Eat Foods Rich In Skin-Rejuvenating Omega-3s
Keeping your body filled with nutrient rich antioxidants, such as Omega-3 fatty acids, do wonders for skin rejuvenation by boosting collagen production. Adding oily fish like salmon and taking a fish oil supplement are easy ways to add omega-3s to your diet. You can also eat pomegranates, acai berries, blueberries and drink green tea to increase your antioxidant intake.
5. Take Care Of Your Neck Health
Simple things like sleeping on the right pillow and doing daily neck exercises can help prevent premature aging. Sleeping on a high pillow increases neck wrinkles overtime, while sleeping on a shorter pillow allows for a more optimal positioning. By doing neck exercises you will keep your neck muscles toned which will prevent sagging and wrinkles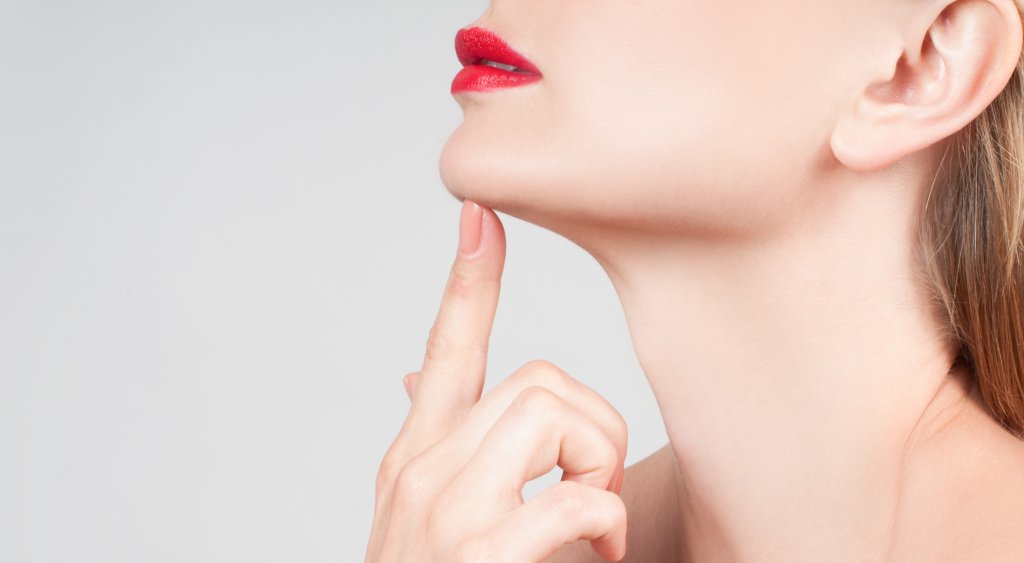 When You Need A Little More Care
If you have been caring for your neck, but still notice the hands of time at work on that particular area, never fear! There are many more cosmetic procedures that can be performed to return your neck and décolletage to their former glory.
You don't have to live with neck wrinkles!
For those wondering whether a neck lift or laser treatment might be the best cosmetic solution for you, we invite you to simply come in for a complimentary consultation with Dr. Chang or one of the cosmetic laser and injection nurses to explore whether you would make a good candidate. To find out more whether Aesthetica can help you, contact us online or at 703-729-5553 to arrange an appointment. Dr. Phillip Chang is a board-certified plastic surgeon in Northern Virginia near Leesburg, Virginia and an expert in a wide variety of cosmetic treatments.
Our office can provide you will helpful information, schedule a free consultation, and walk you through the many services and procedures Aesthetica offers to rejuvenate your neck! 
Contact Dr. Chang's Office:
Stretch marks affect men and women of various ages and backgrounds. These silver, reddish, or purple streaks appear on different body parts, often evoking feelings of self-consciousness. But what exactly are stretch marks, and what causes them? In this detailed guide, we will delve deep into the types and causes of stretch marks, shedding light on this common skin concern.
Read More »